Groove: December concert calendar
Top performances coming to San Diego this month include Jay-Z, Chris Isaak, Cut Chemist and Little Hurricane.
12.2: Syd
Formerly the only female member of rap collective Odd Future, the lead vocalist of The Internet hits the road for a tour celebrating her February-released solo debut LP, Fin. Compton rapper Buddy also performs.
@ Observatory North Park, observatorysd.com
12.2: Aaron Neville
The Grammy-winning and multi-platinum-selling New Orleans soul singer returns to San Diego for this Poway show. The 76-year-old, second youngest Neville Brother released his latest solo album, Apache, last year.
@ Poway Center for the Arts, powaycenter.com
12.3: L.A.M.F.
It's the 40th anniversary of Johnny Thunders & The Heartbreakers' classic album L.A.M.F. this year. In honor of the milestone, Walter Lure (Heartbreakers), Mike Ness (Social D), Clem Burke (Blondie) and Glen Matlock (Sex Pistols) are going to get together and play the album in its entirety — and quite possibly a few other tunes as well.
@ Belly Up, bellyup.com
12.4: Jewel
Part of her Handmade Holiday Tour, the songwriter, author, poet and one-time San Diegan returns to her old stomping grounds for a night sponsored by Hallmark. The unique event not only features the singer's own family members, but a pre-show workshop where attendees can make their own one-of-a-kind gifts.
@ Civic Theatre, sandiegotheatres.org
12.5: Murs
Murs (aka rapper Nicholas Carter) set the Guinness World Record last year for rapping, without stopping, for 24 hours. Earlier this year, he released his 10th studio album, Captain California, on Tech N9ne's Strange Music label.
@ Casbah, casbahmusic.com
12.5: Angus & Julia Stone
The Australian sibling duo hits North Park as part of their U.S. Snow Tour, which follows the September release of their fourth studio album with the same name. It also marks the first time the pair have co-written every song on one of their records.
@ Observatory North Park, observatorysd.com
12.8: Chris Robinson Brotherhood
The former Black Crowe frontman continues to tour relentlessly, and release albums at a staggering pace, with his most recent 5-piece. Barefoot in the Head, the band's third studio record in the last two years (and fifth overall), dropped in July.
@ House of Blues, houseofblues.com/sandiego
12.9: Wrex The Halls
It's a two-day musical extravaganza in Point Loma thanks to local radio station 91X. The first night features sets from Rise Against, Run the Jewels, The Used, The Struts, Highly Suspect and Buckfast Superbee. Things slow down a tad on night two when The Lumineers, Vance Joy, Dreamcar, The War on Drugs and Arkells take the stage. Note: This was originally a two-day show, but Friday was cancelled.
@ Valley View Casino Center, valleyviewcasinocenter.com
12.9: Jamila Woods
Known for collaborating with Chance the Rapper and Macklemore & Ryan Lewis, the Chicago singer and poet released her debut album, HEAVN, last year via SoundCloud. Jagjaguwar re-released it in August.
@ Soda Bar, sodabarmusic.com
12.9: Phoenix
What? The French pop rockers are playing at the Observatory? Yup. And it's already sold out.
@ Observatory North Park, observatorysd.com
12.9: Cut Chemist
The one-time Ozomatli and Jurassic 5 DJ recently announced plans to release his first album in a dozen years. Titled Die Cut, the turntablist's forthcoming sophomore album will feature appearances from J5 member Chali 2na, tUnE-yArDs, Biz Markie and more.
@ Music Box, musicboxsd.com
12.12, 13: Chris Isaak
Editor's note: These shows have been cancelled.
The pompadoured crooner was last here in July when he played one of his routine stops at Humphrey's. But Isaak returns for two nights of wicked games in Solana Beach that will have a holiday flavor to them.
@ Belly Up, bellyup.com
12.13: Metz
The Toronto-based punk trio refuses to take their feet off of the gas pedal on their September-released third album, Strange Peace. The 11-song collection continues their tradition of beating their instruments, as well as listeners' eardrums, into submission. But it's in the live setting when the Canadian three-piece really gets crazy.
@ Casbah, casbahmusic.com
12.15: Julien Baker
The 22-year-old, Memphis-born/Nashville-based singer/guitarist released her second album, Turn Out The Lights, in October. Baker has performed an NPR Tiny Desk Concert and is signed to Matador Records.
@ The Irenic, theirenic.com
12.16: Sir Mix A Lot + Tone Loc
These two veteran rappers unite to search for big butts and those who like to do the wild thing. It's a match made in strip club heaven and thematically on point!
@ Sycuan, sycuan.com
12.17: Jhené Aiko
The R&B singer released her sophomore LP, Trip, in September. It debuted at number five on the U.S. Billboard 200 and features collaborations with Kurupt, Brandy, boyfriend Big Sean and more.
@ Observatory North Park, observatorysd.com
12.19: Jay-Z
Infidelities of the superstar rapper, entrepreneur and label head were made public last year when his equally famous wife documented them on her Grammy-winning Lemonade album. He atoned this June through the release of his 13th studio album, 4:44, which also claimed the top spot on the Billboard 200. Chicago rapper Vic Mensa opens the show. See how you can win a pair of tickets to the show here.
@ Viejas Arena, viejasarena.com
12.19: Kehlani
The Oakland-based R&B singer kicked off 2017 with the January release of her debut album, SweetSexySavage. She returns to San Diego on her tour of the same name.
@ Observatory North Park, observatorysd.com
12.21: Supersuckers
Stage-three throat cancer survivor Eddie Spaghetti brings his cowpunk quartet back to San Diego. And this time, openers The Bellrays and Bombpops come with them.
@ Casbah, casbahmusic.com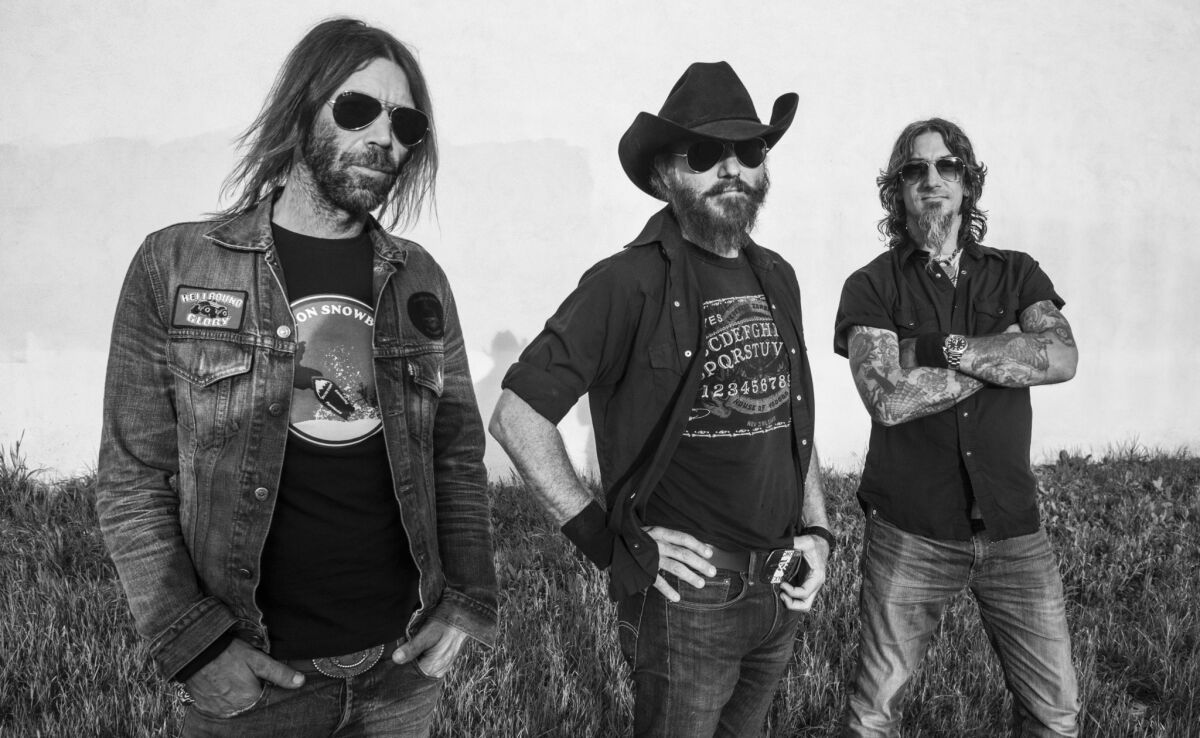 12.21: Fishbone
Nothing says the holidays are here like the veteran ska and funk collective's 6th Annual Crazy Glue Xmas show. Not just for adhesive sniffers, this yuletide tradition is sure to get anyone's chestnuts roasting.
@ Belly Up, bellyup.com
12.21: Bone Thugs–N-Harmony
The hip-hop five-piece started the year in San Diego with a January show featuring Warren G, DJ Quik, and the Dogg Pound. Now they're back to close it down on their own.
@ Observatory North Park, observatorysd.com
12.22: X w/ Meat Puppets & Mike Watt
X performing with the Meat Puppets and Mike Watt at the same show? Even punk fans with the spottiest understanding of the genre should be able to appreciate the awesomeness of this legendary triple bill.
@ Observatory North Park, observatorysd.com
12.22, 23: Ozomatli
Now in their 22nd year, the long-running bilingual funk collective circles back around after last playing at the Embarcadero in August. The Los Angeles-based sextet served as the house band for all three seasons of Gabriel Iglesias' Comedy Central show and also have released a children's album.
@ Music Box, musicboxsd.com
12.23: Brian Setzer Orchestra
The one-time Stray Cat has turned into much more of a festive feline in recent years and he keeps the tradition going with his 14th Annual Christmas Rocks! Tour.
@ Pechanga, pechanga.com
12.27: Cherry Glazerr
The young L.A. rockers released their third studio album, Apocalipstick, this year. Front woman Clementine Creevy has also appeared on television (Transparent) and in film (To the Bone).
@ Observatory North Park, observatorysd.com
12.29, 30: The Mattson 2
The twin sibling duo had left San Diego for seven years before recently moving back. The jazz-rock powerhouses celebrate the homecoming with a pair of year-end shows at the Casbah.
@ Casbah, casbahmusic.com
12.29, 30: Trombone Shorty & Orleans Avenue
Louisiana brass man Troy Andrews brings his 10-piece ensemble to the beach for a two-night stand. The band's latest album, Parking Lot Symphony, was released on Blue Note Records in April.
@ Belly Up, bellyup.com
12.30: E-40
The veteran Bay Area rapper, actor and entrepreneur played the same venue in May, but returns to finish what he started. The performer born Earl Stevens released his 23rd and 24th studio albums, The D-Boy Diary: Book 1 and 2, last year.
@ Music Box, musicboxsd.com
12.31: Little Hurricane
Ring in the New Year with San Diego's best rock and blues duo, who both performed at KAABOO this year and released their third album, Same Sun Same Moon. The super San Diego-centric line-up also includes Birdy Bardot, The Midnight Pine and Dani Bell & The Tarantist.
@ Music Box, musicboxsd.com
Sign up for the Pacific Insider newsletter
You may occasionally receive promotional content from the Pacific San Diego.