Performers close on a high note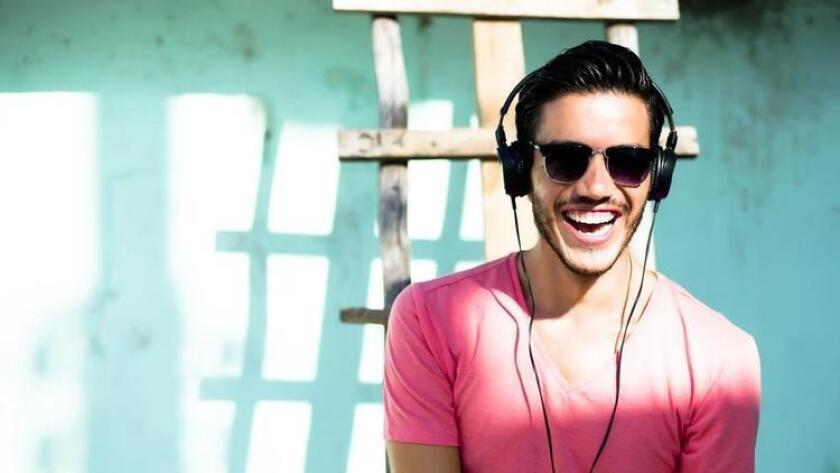 There's no doubt this was Adele's year. The London singer's third album, "25," not even a month old, already has broken nearly every record in the books. From smashing N'Sync's 15-year-old single-week album sales mark, to setting a new bar for downloads of her single "Hello," it's still undetermined just how big the 10x Grammy winner's new album will get. And while she'll have to wait until 2017 to collect any more golden gramophones ("25" isn't eligible for the premier music awards show this year), her new album is on its way to becoming one of the biggest of all time.
Although nothing will come close to touching Adele's global megahit this year, December surprisingly offers plenty of solid releases on its own. Here are three of them:
Cage The Elephant - "Tell Me I'm Pretty" (RCA)
Kentucky's Cage The Elephant has never been a groundbreaking act, but it's hard not to root for this eclectic quintet. Anchored by the affable Shultz brothers, the band earned a Grammy nod for 2013's "Melophobia." They continue that upward trajectory on "Tell Me I'm Pretty," due in part to sharp production from The Black Keys' frontman, Dan Auerbach. The slow-chugging, '60s psych of "Too Late To Say Goodbye" is a nice complement to "Trouble," a radio-friendly singalong complete with oohs and aahs. "Mess Around" sounds a lot like a Black Keys knockoff, but I'm guessing the band wouldn't take much exception to that comparison. "Tell Me I'm Pretty" is their high water mark thus far, and if the last verse of "Trouble" is any indication, there's plenty of more music on the way: "Got so much to lose/Got so much to prove/God, don't let me lose my mind."
Erykah Badu - "But You Caint Use My Phone" (Motown)
With her new mixtape debuting in the top spot on the iTunes R&B chart (and No. 2 overall), it seems that Ms. Badu is back. That's great news for fans of the Dallas-born soul singer, who had been on a self-imposed five-year hiatus since the second installment of her uneven "New Amerykah" series in 2010. Created over a quick 12-day stretch, "But You Caint Use My Phone" is built around an interpretation of Drake's "Hotline Bling," and most of its 11 tracks are covers. Perhaps the most interesting is the closing track, "Hello," a song originally made popular by The Isley Brothers and Todd Rundgren. Featuring Outkast rapper/actor/father of Badu's son Seven, André 3000, the song's consolatory lyrics take on a special meaning when sung by the ex-partners.
Kid Cudi - "Speedin' Bullet 2 Heaven" (Republic)
Despite being labeled the "lonely stoner" rapper after the success of his 2009 debut, "Man On the Moon: The End of Day," Kid Cudi (aka Scott Mescudi) has always been about blurring musical lines. His albums have featured plenty of non-rappers from MGMT to Father John Misty, and the Ohio native has never been shy about incorporating rock elements into his already unique style. "Speedin' Bullet 2 Heaven" takes this even further with its overall grunge/indie-rock/bedroom demos feel. Thus far it's garnered less than favorable reviews, but this genre-bending confessional provides some exciting moments for those willing to wade through its denseness and follow an artist on a very unconventional path.
Scott McDonald is a writer, on-air personality and consultant with 15 years of experience in the San Diego music scene. He has interviewed hundreds of artists, from the legendary to the underground, for print and television. Follow McDonald and his melodic musings on Twitter @eight24_ or Instagram @scotteight24. Send your music musts to scotteight24@gmail.com.
Source: DiscoverSD
---
Sign up for the Pacific Insider newsletter
PACIFIC magazine delivers the latest restaurant and bar openings, festivals and top concerts, every Tuesday.
You may occasionally receive promotional content from the Pacific San Diego.