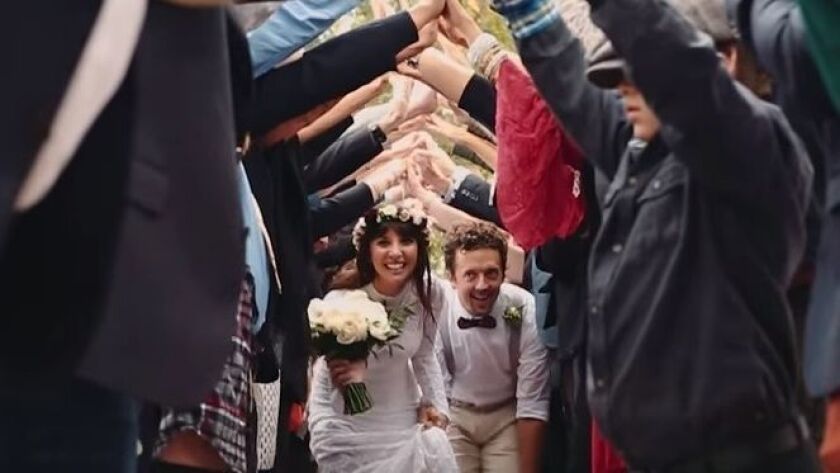 Two-time Grammy winning singer-songwriter Jason Mraz shares video from his wedding in a new music video featuring his "favorite song" from his upcoming album. The upbeat Might As Well Dance is what he calls a country-funk jam written to make his favorite someone smile. He teases online: "Check out the music video... to see who that special someone is."
The someone, of course, is his bride, Christina Carano. She is shown getting ready for the wedding, along with various scenes from the couple's small, private ceremony in an outdoor church in Mechanicsville, Va., where Mraz grew up.
The wedding shots are interspersed with Mraz singing and dancing on the cab of a pickup truck. His new album, "Know," is due out Aug. 10. It's his first since before the troubadour, who owns and organic avocado and coffee farm in Oceanside, got married in 2015.
Read more from Diane Bell's column, here.
---