Lust for life: Lana Del Rey brings latest tour to San Diego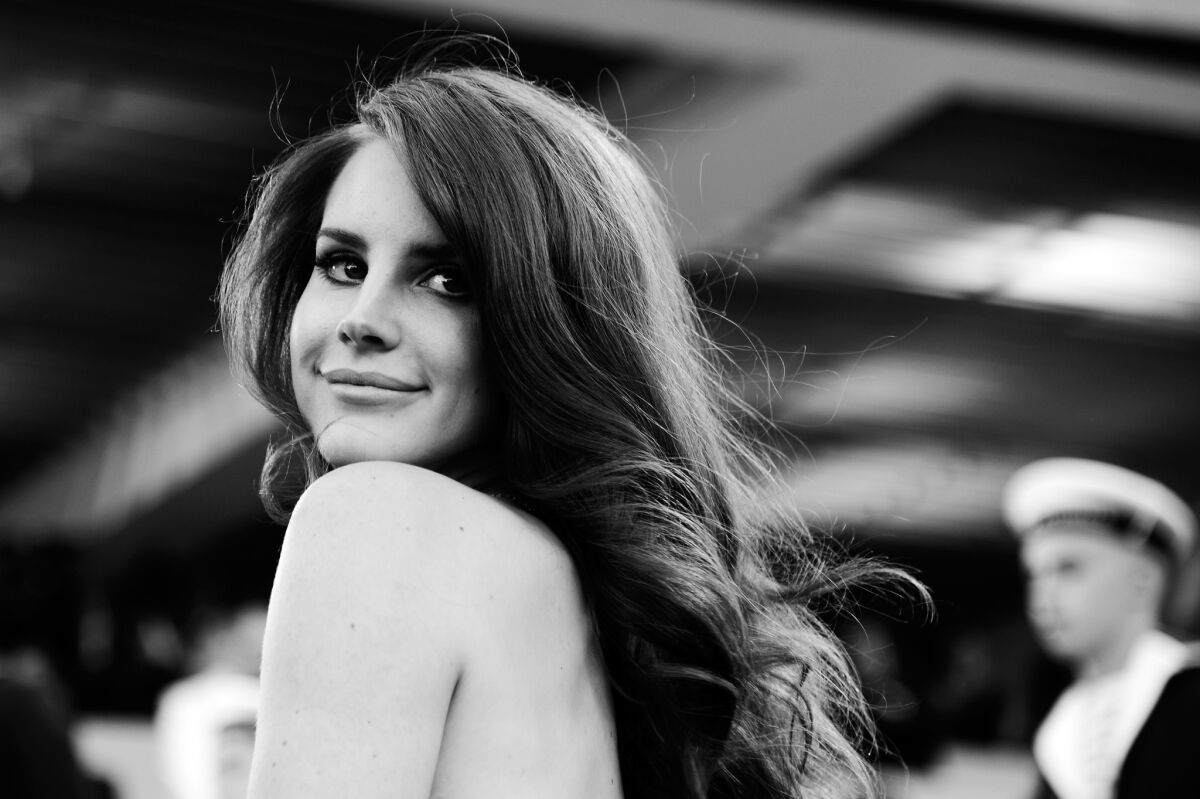 If Lana Del Rey spends Valentine's Day munching on very expensive chocolates and smacking her lips, well, who can blame her? To cite the opening line of a 1983 ZZ Top classic that was released two years before her birth: "She's got legs, she knows how to use them."
The lyrics are not meant to literally refer to Del Rey's legs, but to her longevity. Her career has lasted, and thrived, far more than anyone could have predicted after her disastrous 2012 debut on Saturday Night Live. Del Rey did two numbers on that telecast, Video Games and Blue Jeans, and her vocally challenged singing and deer-in-the-headlights expression made her the subject of instant national ridicule.
Or, as actress/musician Juliette Lewis tweeted at the time: "Wow, watching this 'singer' on SNL is like watching a 12-year-old in their bedroom when they're pretending to sing and perform #signofourtimes."
Del Rey could have packed it in and retreated into obscurity, as the title of her 2012 debut album, Born to Die, suggested. Instead, she persevered, proving her haters wrong and earning commercial success and critical praise for her four subsequent albums, including 2017's Grammy-nominated Lust for Life.
So expect some lip-smacking in between her moody songs of doomed love when Del Rey performs Feb. 15 at Valley View Casino Center. She's earned the right to smack away.
Lana Del Rey
Real name: Elizabeth Grant
Birthplace: New York City
Schooling: Del Rey has a degree in metaphysics from Fordham University.
First record: A three-track EP called Kill Kill in 2008, released under the name Lizzy Grant.
Albums: Born to Die (2012); Paradise (2012); Ultraviolence (2014); Honeymoon (2015); Lust for Life (2017).
Déjà vu: Lust for Life is also the title of a classic 1977 album by punk-rock godfather Iggy Pop.
Grammy nominations to date: Four
Famous collaborators: Sean Lennon, Stevie Nicks.
Did you know? Del Rey's producer and songwriting collaborator, Rick Nowels, has previously worked with Madonna, Tupac Shakur, John Legend, Santana & Michelle Branch, CeeLo Green, New Radicals, Lykke Li and former San Diego troubadour Jewel.
Biggest influences: John Lennon, Kurt Cobain, Britney Spears.
Cover me: Songs by other artists that Del Rey has recorded include Blue Velvet (previously done by Tony Bennett in 1961 and Bobby Vinton in 1963), Don't Let Me Be Misunderstood (Nina Simone in 1954, The Animals in 1965) and The Other Woman (Nina Simone in 1959). Del Rey's 2017 song, Cherry, was inspired by Simon & Garfunkel's 1966 hit Scarborough Fair, which Del Rey is inserting into her performances of Cherry on her current tour. She has also covered Leonard Cohen's 1974 gem, Chelsea Hotel No. 2, in concert.
Wish fulfillment? In 2007, Lizzy Grant (as Del Rey was then known) wrote and recorded a song called Axl Rose Husband. In 2012, she was reported to be briefly dating the Guns N' Roses' singer.
Name game: Prior to assuming the stage name Lana Del Rey, she performed as Lana Rey Del Mar (no relation to where the turf meets the surf), May Jailer and (our favorite!) Sparkle Jump Rope Queen. Her Lana Del Rey moniker was jointly inspired by legendary actress and sex symbol Lana Turner and the Ford Del Rey automobile.
Take that! Near the start of her career, Del Rey did several gigs in New York with Stefani Germanotta, who went on to earn fame as Lady Gaga. An early Del Rey song, So Legit, appeared to take aim at Germanotta, with the line: "Stefani, you suck!" Del Rey later claimed the lyrics were misunderstood.
Quote of note: "I've got good intentions. It's not always going to come out right — it hasn't come out right a lot of the time — but at the core my intentions have always been so good. With the music or when I get into a relationship, it's always just because I really want to."
Sign up for the Pacific Insider newsletter
You may occasionally receive promotional content from the Pacific San Diego.