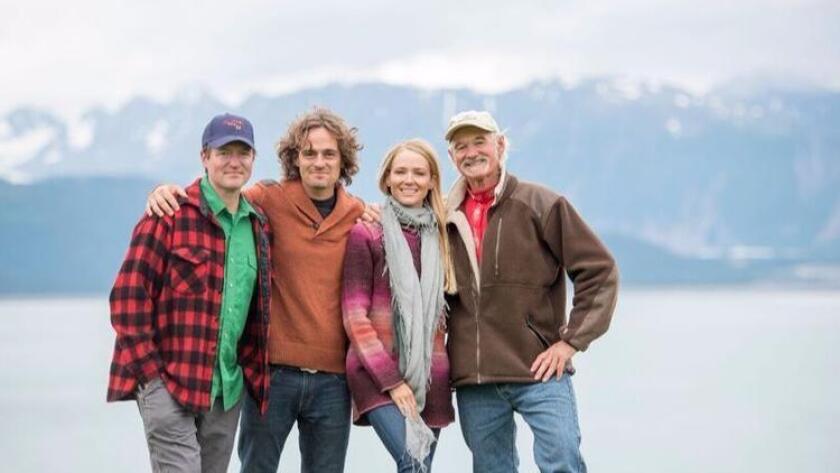 Jewel's upcoming tour will be a family affair that teams her with musician father, Atz, and her brothers, Atz Lee and Nikos Kilcher.
Billed as the Handmade Holiday Tour, it will kick off Nov. 24 in Las Vegas and conclude Dec. 21 in Hershey, Pa. As the tour's title implies, the focus will be on holiday-themed music.
The itinerary includes a Dec. 4 concert at the Civic Theatre in San Diego, where the Alaksan-born Jewel launched her music career singing in local coffee shops in the 1990s. All of the tour dates and cities appear below.
"With this Handmade Holiday Tour, I am so honored to share some of the traditions I was raised with in Alaska on our family homestead," Jewel said in a release issued Monday morning.
"Building memories by sharing handmade moments. Creating unique gifts and sharing songs is a Kilcher family tradition we can't wait to share with others on this tour. "
The tour is sponsored by the Zappos online shoe and clothing company and will "feature a unique and interactive gifting experience offering guests the chance to make handmade one of a kind holiday gifts."
In addition, the tour will sponsor 25 individuals in need per show and "offer vouchers for the gift-making workshops to ensure they have a handmade gift for the holidays."
Patrons will also be able to "make donations and/or donate workshop vouchers to these families." Zappos.com will work with local animal shelters in each tour city to sponsor pet adoption at every show, as the kickoff to Home for the Pawlidayz, Zappos' nationwide pet adoption program.
Tickets for the general public for all of Jewel's Handmade Holiday Tour dates go on sale Friday at 10 a.m. local time at ticketmaster.com and by phone at (800) 745-3000.
Several online pre-sales begin at 10 a.m. Tuesday: one via the Zappos website (passcode:JEWELZAP); on for the Jewel Fan Community (passcode: HANDMADE17); and one on Spotify (passcode: JEWEL17).
Tickets for the San Diego concert are billed at $39 to $79.
Nov. 24, Las Vegas, NV Downtown Events Center
Nov. 25, Denver, CO Paramount Theatre - Denver
Nov. 26, Greeley, CO Union Colony Civic Center*
Nov. 27, Salt Lake City, UT Eccles Theater
Nov. 29, San Jose, CA City National Civic
Dec. 1, Santa Ynez, CA Chumash Casino - Samala Showroom*
Dec. 2, Indio, CA Event Center - Fantasy Springs Resort Casino
Dec. 3, Cerritos, CA Cerritos Center For The Performing Arts*
Dec. 4, San Diego, CA San Diego Civic Theatre
Dec. 7, Irving, TX The Pavilion at Irving Music Factory
Dec. 8, Kansas City, MO Uptown Theatre
Dec. 9, Riverside, IA Riverside Casino and Golf Resort
Dec. 11, Des Moines, IA Hoyt Sherman Palace
Dec. 12 &13, Milwaukee, WI Northern Lights Theatre
Dec. 15, Mahnomen, MN Shooting Star Casino
Dec. 16, Prior Lake, MN Mystic Showroom
Dec. 19, Englewood, NJ Bergen Performing Arts Center
Dec. 20, Westbury, NY Theatre at Westbury
Dec. 21, Hershey, PA The Hershey Theatre
---