Gift guide: For music fans who rock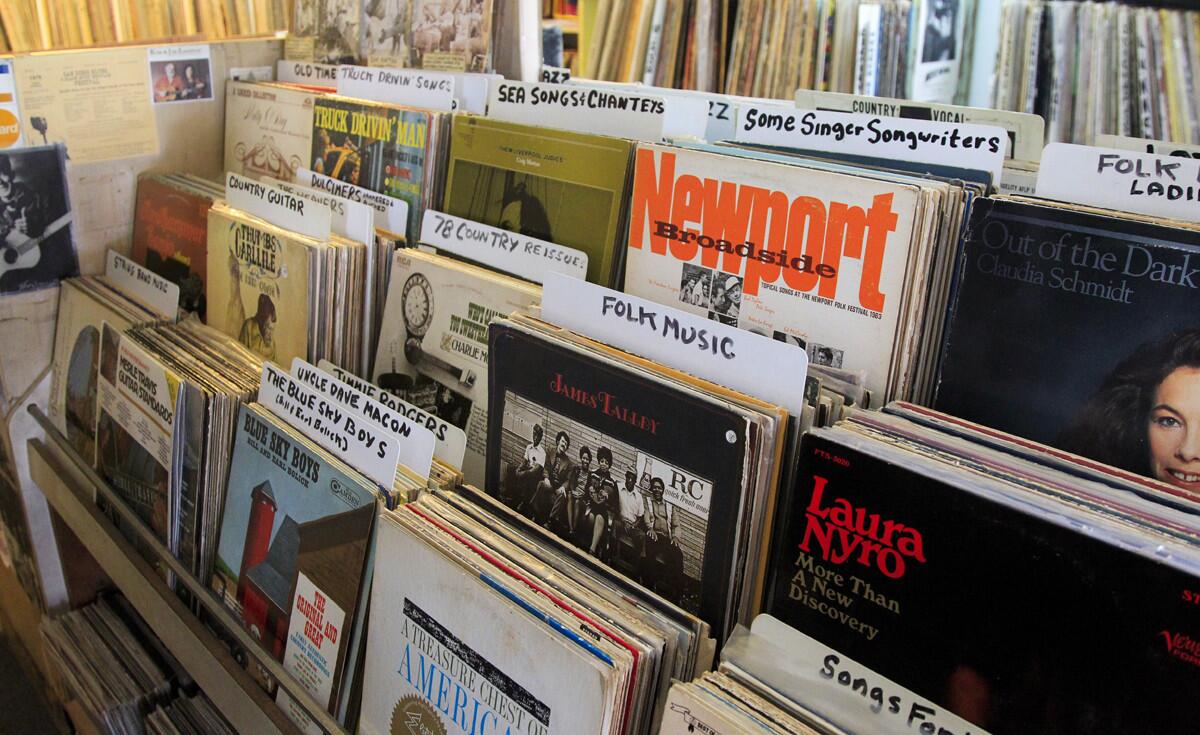 Can't bear the thought of stopping by the grocery store to get a generic gift card for the music lover in your life this year?
Here are some sure-fire shopping plans for music fanatics that are both easy to execute and will put you at the top of any gift-getter's favorites list.

Get them shopping local
At the very least, get your favorite LP digger to find their next gem in a local shop. A gift certificate from Spin, M-Theory, Lou's, Record City, or Folk Arts is something every San Diego music fan looks forward to spending. Helping to keep these local music dealers in business makes you part of the community.
Get them supporting the local scene
If you're headed to the Lafayette Hotel's New Years Psychedelic Masquerade (where many of local music collective The Redwood's bands are playing), you're likely a frequent visitor already. But it's still a good idea to head over to The Redwoods music collective's website and check out their vast array of merch. From co-founder Al Howard's The Autobiography of No One for half-price, to an almost sold-out copy of Birdy Bardot's debut on vinyl and much, much more, they have you covered. Or better yet, surprise someone with tickets to the NYE party for a night of great live music.
Get them to rep San Diego wherever they go
Really, though, who doesn't like throwing on a sweatshirt during the few weeks you need one in San Diego? And what's cooler than sporting one with your favorite venue on it? Check out the gear at the merch sites of Casbah, Belly Up, and House of Blues to give the gift of SD style.
Get them rocking
It's one thing to give your favorite fanatic or collector music as a gift, but it's something else to get them to take off the earphones, get out of the comfy chair, and actually play some music. If the budding music fan in your life is between 6-18 years old, check out School of Rock. Even though their programs run year-round, the super-condensed weeklong summer camps make great starter-pack gifts. Students can choose themes ranging from the Beatles to Nirvana (and even songwriting and recording) at locations in Encinitas, Oceanside and Point Loma.
Get them reading
So, there's not a local component to these choices, but some incredible books about music were released this year.
Hip Hop Raised Me by DJ Semtex is comprehensive history of hip-hop told mostly through its 1,000-plus (800 in color) pictures. With a forward by Public Enemy's Chuck D, and a painstakingly thorough, and obviously passionate telling of the now ubiquitous genre from its beginnings to current superstars, Semtex has crafted a must-have for any fan of rap, DJs, hip-hop, or b-boy culture.
Your Song Changed My Life by Bob Boilen finds the host and creator of NPR's All Songs Considered and the show's Tiny Desk concerts asking 35 musicians what composition most inspired them. With contributors ranging from Jimmy Page, Dave Grohl, and St. Vincent, to Leon Bridges, Cat Power, and Hozier, Boilen moves past traditional interviews and creates something universal. A quick read that is fascinating throughout.
Kill 'Em and Leave: Searching for James Brown and the American Soul by James McBride is anything but another artist biography. The National Book Award-winning author of The Good Lord Bird and The Color of Water attempts to examine the life of The Godfather of Soul and instead comes away with a meditation on culture and the continuing inequities between black and white, rich and poor. Not exactly an uplifting read, but incredibly engaging, important writing that unfortunately rings pitch perfect in the current culture of American political divide.
Sign up for the Pacific Insider newsletter
You may occasionally receive promotional content from the Pacific San Diego.