Spin cycle: February DJ and EDM performances
Performers headed to San Diego during February include Steve Aoki, Lee Foss, Lost Frequencies and Pleasurekraft.
2.1: Carnage
Diamante Blackmon, aka Guatemalan-born, L.A.-based trap DJ and producer Carnage, released his sophomore full-length, Battered Bruised & Bloody, last year. His latest single, El Diablo (feat. Sludge), has been out since August.
@ OMNIA, omnianightclub.com
2.1: The Glitch Mob
The L.A.-based DJ trio of Edward Ma, Justin Boreta and Josh Mayer released both regular and deluxe versions of their third studio album, See Without Eyes, last May. In September, they teamed with League of Legends and Mako on the single, RISE (feat. The Word Alive).
@ Spin, spinnightclub.com
2.2: EDX
Last here in September, Swiss-born Italian DJ and producer Maurizio Colella (aka EDX) recently picked up a Grammy nomination for his Dubai Skyline Remix of Charlie Puth's How Long. Colella's latest single, Who Cares, was released on Spinnin' Records in January.
@ Bang Bang, bangbangsd.com
2.8: Steve Aoki
In November, the Grammy-nominated, globetrotting DJ and entrepreneur released Neon Future III, his fifth studio album. The most recent chapter in his Neon Future concept series, it featured collaborations with everyone from blink-182 and Lil Yachty to Daddy Yankee and Lady Antebellum. Even celebrity scientist Bill Nye gets in on the action.
@ OMNIA, omnianightclub.com
2.8: Destructo
Former CEO and founder of HARD Events, and current president of LiveStyle, Gary Richards has somehow still found the time to DJ quite regularly for the last 20 years. Richards released his latest single, Boom (feat. Problem), in November, and remixes for his recent single with rapper Busta Rhymes, F#cking Sh*t Up, in December.
@ Spin, spinnightclub.com
2.9: Arty
Russian DJ and producer Arty (aka Artem Stoliarov) was last here in 2017, but performed under his other moniker, Alpha 9. As Arty, his latest is a joint offering with progressive house DJ Audien, the November-released single Never Letting Go.
@ Bassmnt, bassmntsd.com
2.15: Lee Foss
The Chicago-based Foss co-founded the Hot Creations label with Welsh DJ Jamie Jones and the pair play together in the electro-house group Hot Natured. Last in town playing a set for CRSSD After Dark, Foss and Eli Brown released the single Freak You Right in October.
@ Spin, spinnightclub.com
2.15: Lil Jon
Ok, ok. Yes. It seems like the DJ, producer and Grammy-winning King of Crunk is here every eight weeks. (Psst. That's because he is.) But it's hard to argue with dude's ability to lead a party. His latest single, December's All I Really Want For Christmas (feat. Kool-Aid Man), is a perfect example. It's nearly impossible to find a holiday jam that bumps harder than that one.
@ OMNIA, omnianightclub.com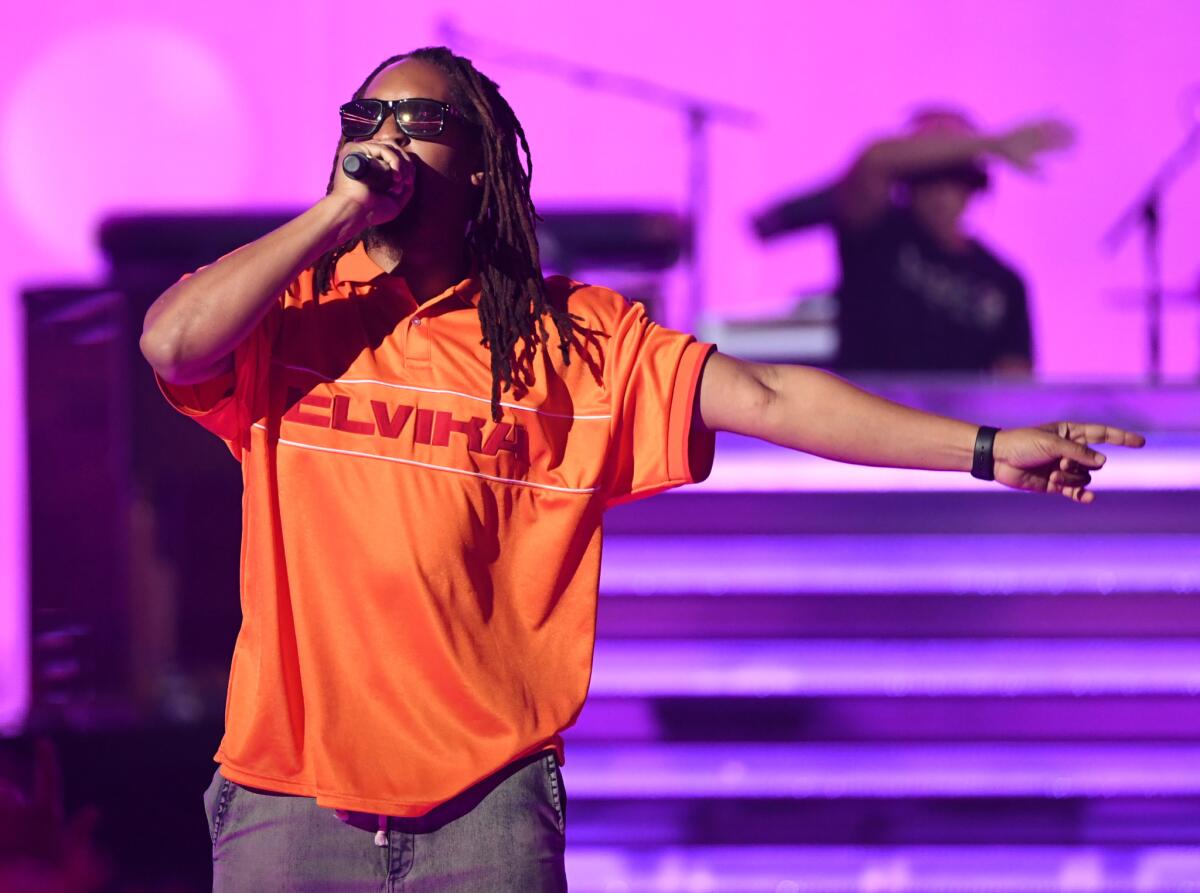 2.16: Spag Heddy
Dutch-born, Spain-based DJ Mischa Reining released his latest EP, Gospel, last year. The four-track offering pairs the dubstep producer with the trio of BORN I MUSIC, Sam King and Armanni Reign. Reining also teamed with fellow DJ SLANDER on the November single, Running to You (feat. Elle Vee).
@ Bassmnt, bassmntsd.com
2.17: LED Anniversary w/ RL Grime
LED celebrates their eighth anniversary with another 18+, 9 p.m. to 4 a.m. extravaganza. Joining in the festivities will be 4B, Devault, i_o, k?d, Ray Volpe and Tails. Headliner and trap producer RL GRIME released his second studio album, Nova (as well as two accompanying remix albums), last year.
@ Pechanga Arena, pechangaarenasd.com
2.17: Illenium
Last here with Kaskade and Porter Robinson as part of OMFG NYE 2019 at Pechanga Arena, Illenium (aka Denver-based DJ Nicholas Miller) released his latest single, God Damnit, in November, the same month he remixed Halsey's smash hit, Without Me.
@ OMNIA, omnianightclub.com
2.22: Borgeous
Miami-based DJ John Borger teamed with singers Jared Watson, IAMSU and Alex Issak on last year's five-track EP, Dear Me. For his latest release, the big room house producer got L.A. crooner Nevve to sing on the November-released single, Only Love.
@ OMNIA, omnianightclub.com
2.23: Lost Frequencies
Belgian DJ and producer Felix De Laet (aka Lost Frequencies) was last in San Diego to open for Don Diablo at the Observatory in North Park. De Laet returns for a more intimate show at Parq after spending the end of last year dropping his latest single, Like I Love You (feat. The NGHBRS), as well as remixes for both that song and for his 2017 single, Crazy.
@ Parq, parqsd.com
2.23: Virtual Riot
Twenty-four-year-old German DJ Christian Brunn released his 14th EP (!), Preset Junkies, in October. And on New Year's Eve, the dubstep producer's latest single, Cry Some More, was included on the album Knights of the Round Table Vol. 2.
@ Bassmnt, bassmntsd.com
2.23: Pleasurekraft
Once a tech-house duo consisting of Washington D.C.'s Kaveh Soroush and Sweden's Kalle Ronngardh, Soroush has been manning Pleasurekraft by himself lately. The pair's debut album, Friends, Lovers, and Other Constellations, dropped last year.
@ Spin, spinnightclub.com
Sign up for the Pacific Insider newsletter
You may occasionally receive promotional content from the Pacific San Diego.