Armadas of bright bikes pop up all over San Diego, attracting fans, detractors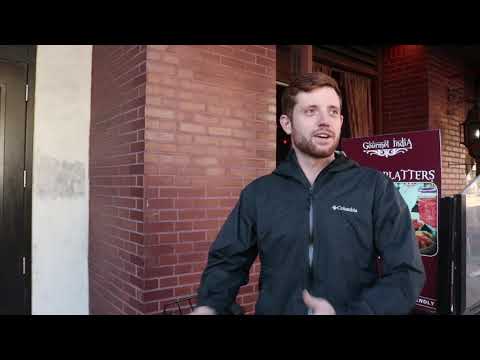 San Diego region becomes latest background in dockless e-bike wars.
San Diego is being flooded with rental bikes and scooters that don't need to be returned to a shop or docking station.
It's the only city in the region in which multiple operators are competing against each other in this new market.
The bikes have generated both praise and complaints from community leaders and residents.
San Diego —
San Diego's streets and sidewalks are suddenly replete with colorful bikes and scooters as multiple operators battle for a leg up in the latest transportation trend of app-rented bikes that can be ridden on sight and left anywhere.
Cities often make exclusive deals with one such rental company, but San Diego is allowing a free-for-all partly because of legal restraints related to a previous city deal with a provider whose bicycles had to be returned to docking stations.
Industry leaders predicted this week that fierce competition over the next few months will whittle the number of companies down and eventually leave significantly fewer bikes dominating the city's beach areas and urban core.
The bikes, which have rear wheels that lock in place when consumers are done using them, have been hailed by environmentalists and bicycling advocates for their potential to reduce traffic congestion and greenhouse gas emissions.
But merchant groups and community leaders are complaining they got no notice the flood of bikes and scooters was coming, and some residents are frustrated about clogged sidewalks and bikes being left in inappropriate places.
Since dockless bikes were first deployed about two years ago, they have had mixed results around the globe.
They're extremely popular in China, but supply typically overwhelms demand. And in France, one company recently decided to shut down due to thefts and vandalism to its fleet of dockless bikes.
They began showing up last year in American cities including Seattle, Dallas, Los Angeles and Washington, D.C.
The first two cities in San Diego County to have dockless bikes were Imperial Beach and National City, which both forged exclusive deals last fall with operator LimeBike.
San Diego couldn't make such a deal because the city has an exclusive pact through 2023 with DecoBike — recently branded as Discover Bike — which operates under the older business model under which customers rent bikes from docking stations and return them there.
But City Attorney Mara Elliott issued a legal opinion in January saying San Diego can allow other operators as long as the city's involvement doesn't go beyond issuing approvals in its regulatory capacity.
So on Feb. 15, LimeBike and Ofo began placing thousands of bikes all over the city, jockeying for positions they predict will attract the most users. In addition to traditional bikes, LimeBike also offers scooters and electric bikes.
Since then, Bird, which operates scooters only, and Mobike, which offers bikes only, have joined the fray.
"With an open market, you have more bikes," said LimeBike General Manager Zack Bartlett. "The flip side of that is you have operators who aren't as responsible and place a lot of bikes in order to get rides."
Bartlett said clogging sidewalks and having bikes strewn everywhere is not good for the industry, but that LimeBike is committed to being courteous. Evidence of that is Imperial Beach agreeing last week to renew LimeBike's contract for another six months, he said.
Chandra Morando, west coast general manager for Ofo, said she expects dockless bike sharing in San Diego to follow the same trends most new technology follows.
"There are a lot of players in the market right now," she said, attributing that partly to the excitement generated by a new technology and a new industry. "I think you'll see people kind of slowly drop out."
Jason Wong, U.S. general manager for Mobike, said his company intends to be one of the survivors.
"We are careful about the markets we choose and we're excited to be here for the long term," he said, praising the San Diego market for its mild weather and strong customer base from tourists.
Wong said in other markets where there has been fierce competition, the winners have typically been the companies with the highest quality bikes, apps and data systems.
Each company claims to be better than competitors in those areas. LimeBike, the only company operating in San Diego willing to provide ridership numbers, said there have been more than 30,000 total rides since Feb. 15.
The volume of bikes and their sudden appearance has prompted some complaints.
Leaders of the Gaslamp Quarter Association described themselves as "caught off guard" in a recent web post, adding that they've since tried to "communicate our neighborhood's unique challenges to each of the new operators."
The Mission Hills Business Improvement District told members in a post that "we were as surprised as you were!"
They said merchants are concerned about the bikes impeding pedestrian traffic, falling over too easily and blocking customers trying to exit vehicles.
The proliferation of bikes and scooters has also stirred controversy on social media community pages, with some residents expressing support and enthusiasm while others complain.
Examples include recent comments on NextDoor.
"Something like LimeBike would be great if I want to go somewhere a couple miles away but don't want to worry about locking up a bike that'll eventually be stolen anyway," said Mike Rodgers of the ballpark district.
But Edward Wisnewski of Little Italy was less enthusiastic.
"These bikes and scooters have just added to dodging," he said. "I constantly am dodging other bikes and skateboards."
Corry Can, also of Little Italy, issued more of a warning than a complaint.
"I just hope they don't start abandoning them around everywhere like China," she said. "They have massive piles all over the cities."
david.garrick@sduniontribune.com (619) 269-8906 Twitter:@UTDavidGarrick
Sign up for the Pacific Insider newsletter
You may occasionally receive promotional content from the Pacific San Diego.