Where to get San Diego-based sunnies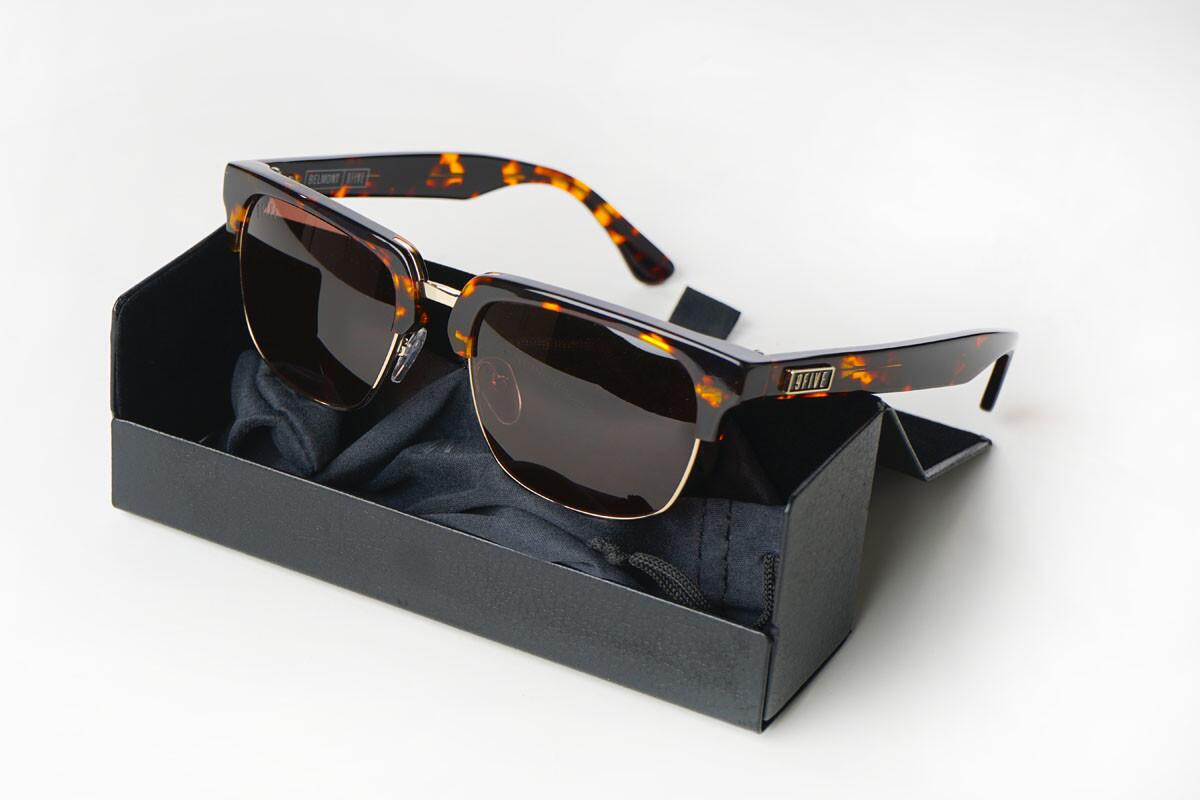 When living in San Diego, sunglasses are not optional. With plenty of local vendors to choose from, why not restock for summer at one of these San Diego-based companies?
Here are a few eyewear companies to help you throw shade on your eyes - and that's meant in a good way.

Solo Eyewear
This stellar sunglass company offers more than just a pair of rad shades. What started as a class project for Jenny Amaraeni while studying at San Diego State University turned into a worldwide eye-care effort. For each pair you purchase, funds will be allocated to help people in need obtain prescription eye glasses and sight-saving eye surgeries. With tons of stylish designs, like the popular wayfarer look, there are endless options of looks online.
Knockaround
Knockaround has worked with several well-known companies around town to deliver a local product to our community, like Green Flash's beer-themed yellow glasses or the design they made for the San Diego Padres giveaway. They offer bright, multicolored lenses and a build-your-own component to make sure you get exactly what you're looking for. Rock these sunnies and you'll be sure to stand out.
9FIVE Eyewear
This fashion-forward company is pumping out some impressive luxury shades that represent San Diegans well. You can add your custom prescription to any pair of your choosing, making this place a notch above the rest. SD-themed shade names such as the 9FIVE Belmont and the 9FIVE La Jolla are a nice touch. They have three retail locations within San Diego including North Park and Chula Vista, making it easy to find the perfect pair.
2015 Birch Road, Suite 305, Chula Vista. 9Five.com
Blenders
This shop offers dozens of different, polarized styles that are ideal for outdoor adventure seekers in San Diego who plan on spending many hours outdoors this summer. Whether it's a classic style of aviators or a more outlandish, stand-out frame, Blenders has something for everyone.
Rainbow OPTX
Sunglasses that match the seven chakra centers in your body - that's what Rainbow OPTX brings to the table. From North Park resident Noel Churchill, the $30 sunnies come in 10colors and five different styles. Pick one to match your outfit or your mood - either way it's a win-win.
Sign up for the Pacific Insider newsletter
You may occasionally receive promotional content from the Pacific San Diego.