Lunar New Year is officially recognized by California this year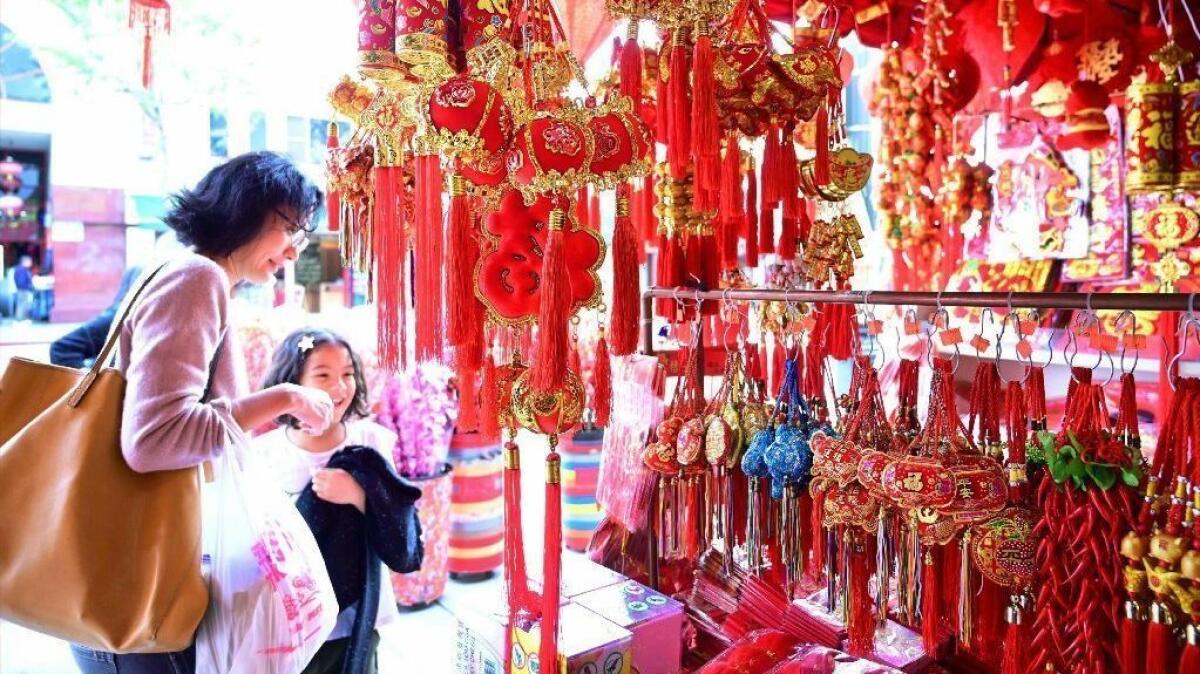 Happy Lunar New Year!
It's a tradition long-celebrated around the world and this year it's being officially recognized by the government of California by law for the first time. In 2018, then Gov. Jerry Brown signed a bill that would require the state to begin proclaiming a date to observe Lunar New Year.
This will be the first celebration since the bill was signed. Here's what you should know.
What is Lunar New Year?
The Lunar New Year usually takes place at the end of January or beginning of February and is predominantly celebrated by Chinese, Korean, Vietnamese and other Asian communities. According to San Diego's festival organizers, that list includes China, Korea, Vietnam, Hong Kong, Indonesia, Tibet, Macau, Malaysia, Philippines, Singapore, Taiwan, Thailand, Bhutan and Mongolia.
The event marks the arrival of spring and is based on the lunar calendar.
"People celebrate the lunar new year by visiting their relatives, temples, and attending festivals where they let go of the troubles of the past year and hope for a better new year," the San Diego festival website says. "Celebratory features of the lunar new year can also be seen in the forms of dragon and lion dances, firecrackers, pageantry, songs, games, a lot of food – and of course, the giving and spending of money."
When is Lunar New Year?
Lunar New Year typically falls on the second new moon following the winter solstice.
This year, that is Feb. 5.
What does the California law say?
Senate Bill 892 requires that Gov. Gavin Newsom and every governor after him "annually proclaim a specified date as the Lunar New Year, would designate and set this date apart each year as a day having special significance, and would encourage all public schools and educational institutions to, on Lunar New Year, conduct exercises recognizing the traditions and cultural significance of the Lunar New Year, among other things."
How is Lunar New Year celebrated in California?
In the city and county of San Francisco, Lunar New Year is an official school holiday.
Known as "Tet Festival" for Vietnamese celebrations, some of the largest new year events in the state include the Chinese New Year Festival and Parade in San Francisco, Tet Parade in Orange County, the Golden Dragon Parade and Chinese New Year Festival and Parade in Los Angeles, and the San Gabriel Lunar New Year Festival.
San Diego's Lunar New Year Tet Festival took place over the weekend.
Disneyland in Orange County also has a major Lunar New Year celebration each year. Through Feb. 17, California Adventure Park will have special decor, entertainment, food and activities.
Are you celebrating the Lunar New Year? Let us know.
The Conversation podcast
The Conversation with Abby & Luis is a podcast that slows down the news cycle to make sense of issues and stories that matter to listeners in San Diego and beyond. We talk to news makers, experts and others to offer interesting, in-depth conversations that will keep you up to date and informed.
Check out some of our most recent episodes below.
Email: abby.hamblin@sduniontribune.com
Twitter: @abbyhamblin
Sign up for the Pacific Insider newsletter
You may occasionally receive promotional content from the Pacific San Diego.