Help name 12 rare Hawaiian crows nurtured by San Diego Zoo Global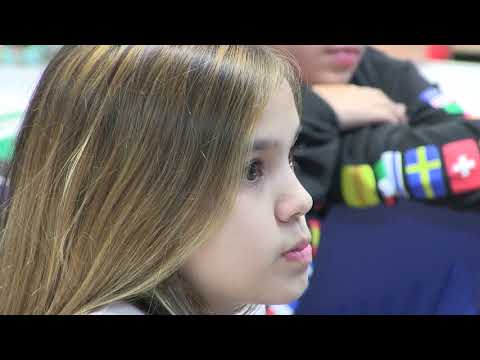 San Diego Zoo Global and partners are preparing to release 12 native Hawaiian crows, the alala, from an aviary where the species has been preserved, back into the wild. A public contest will provide individual names for each of the 12 alala.
San Diego Union-Tribune
San Diego —
In another milestone for San Diego Zoo Global, 12 rare native Hawaiian crows will soon be released into the wild from an aviary where they have been nurtured.
And to mark the return of the species, known as the ʻalalā, the public is invited to vote this month on their individual names.
San Diego Zoo Global is the zoo's conservation arm. It's active around the world where species are endangered or threatened. It helps operate the Keauhou Bird Conservation Center, on the Big Island of Hawaii.
Names will be selected from those submitted by fifth-grade students at Connections Public Charter School in Hilo.
The voting takes place in two stages.
Half of the dozen will be named online, from April 9-14. Go to www.facebook.com/alalaproject andwww.instagram.com/alalaproject to vote.
The other six will be named on April 20, in person, at the ʻAlalā Project booth at University of Hawaii at Hilo.
The ʻalalā became extinct in the wild in 2002. But more than 125 ʻalalā now live at the conservation center's aviary.
Together with the Hawaii Department of Land and Natural Resources' Division of Forestry and Wildlife; and the US Fish and Wildlife Service, San Diego Zoo Global hopes to re-establish the species in its native habitat.
Periodically, they release birds into a forest on the Big Island that was part of their historic range.
This "class" of 12 ʻalalā will be the largest to return, but the process is risky. In 2016, five crows were re-introduced, but three of them died within two weeks. Two were returned to the aviary.
Like many native Hawaiian birds, ʻalalā were sent into steep decline after the arrival of Westerners, who brought bugs, diseases and vermin. The native birds, having evolved in isolation for millions of years, were vulnerable to these invasive species.
Disease threats include avian malaria and pox virus carried by mosquitoes, according to the ʻAlalā Project. Feral cats, rats and mongoose prey on eggs and chicks.
The ʻalalā also face one native predator, the endangered 'Io, a Hawaiian hawk.
Related reading
$14M effort announced to save rare Hawaiian bird
Native Hawaiian crow hatches at a bird conservation center
Hawaiian crow nears return to wild thanks to San Diego Zoo's efforts
San Diego Zoo's effort to save Hawaiian crows suffers setback when three die
San Diego Zoo and its partners to try another Hawaiian crow release despite earlier deaths
Sign up for the Pacific Insider newsletter
You may occasionally receive promotional content from the Pacific San Diego.