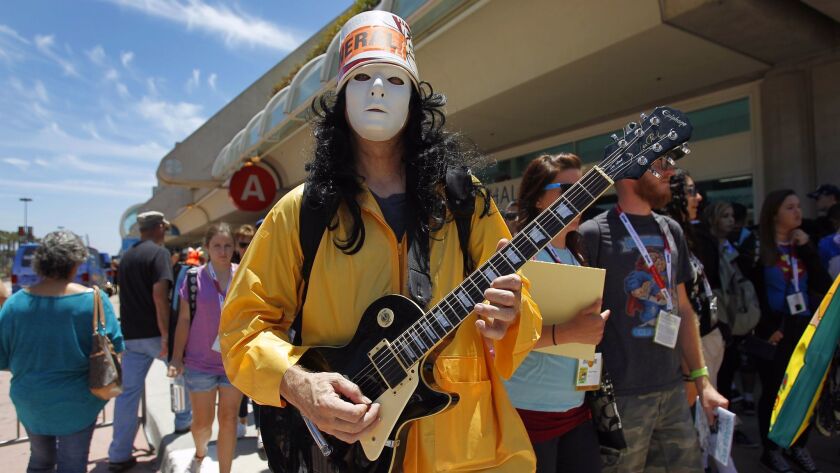 How prolific is Pomona-bred guitar virtuoso Brian Carroll, whose stage name is Buckethead and who was a member of Guns N' Roses between 2000 and 2004?
At last count, he has released an estimated 302 albums since his 1992 debut, "Bucketheadland."
This number does not include the 50 os so albums he has appeared on by other artists, including Primus bassist Les Claypool, actor-singer Viggo Mortensen, funk mainstay Bootsy Collins, jazz sax great Branford Marsalis, avant music maverick Bill Laswell and Snoop Dogg.
In October, Buckethead disclosed that he has a serious heart condition that makes "even walking across a room" a challenge.
Rather than slow down, though, he feels an urgency to get as much done as possible. He performs Friday at the Music Box with Primus drummer Brian "Brain" Manta and bassist Dan "Brewer" Monti.
Buckethead: 9:30 p.m. Friday. The Music Box, 1337 India St., downtown. $35-$54.98 (must be 21 or older to attend). (619) 795-1337 or frontgatetickets.com
george.varga@sduniontribune.com
Twitter @georgevarga
---