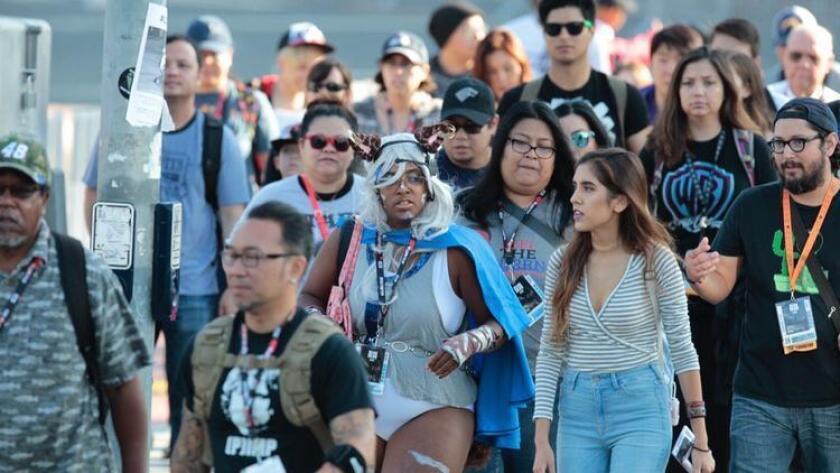 Prior to stepping foot into Comic-Con, I was curious as to how far I would walk along the way. I turned to my smartphone to count the numbers of steps I took while passing by every cosplay-dressed character, panel and hall.
My initial guess: 8,000 steps, given that during a day at the office - which typically includes a quick workout at lunch time - I walk around 5,000 to 6,000 steps.

The results:
Day 1: 11,353 steps
Day 2: 12,401 steps
Day 3: 11,402 steps
Grand total: 35,156 (or approximately 12.5 miles)
I checked out different things both days, but definitely didn't feel like I walked a thousand more steps on Day 2. But apparently, I did.

I think I've earned a great meal after all this walking, no?
Did anyone else keep track of this on their FitBits or iPhones? Let us know how many steps in the comments.
Source: DiscoverSD
---