Laughing Stock: December comedy shows
Comedians performing at comedy venues around San Diego this month include the Trailer Park Boys, Bert Kreischer and Chris D'Elia.
12.4 Trailer Park Boys
Note: This show has been rescheduled for April 10.
Ricky: "Suck it Donny!"
Donny: "You suck it, Ricky. More!"
Ricky: "What the f*ck kind of comeback was that? You said the same thing that I said, but you just added 'more' to it."
Donny: "No! More! You suck it more!"
Ricky: "You're a f*ckin' dick!"
—Trailer Park Boys in Trailer Park Boys: The Movie
@ Balboa Theatre, sandiegotheatres.org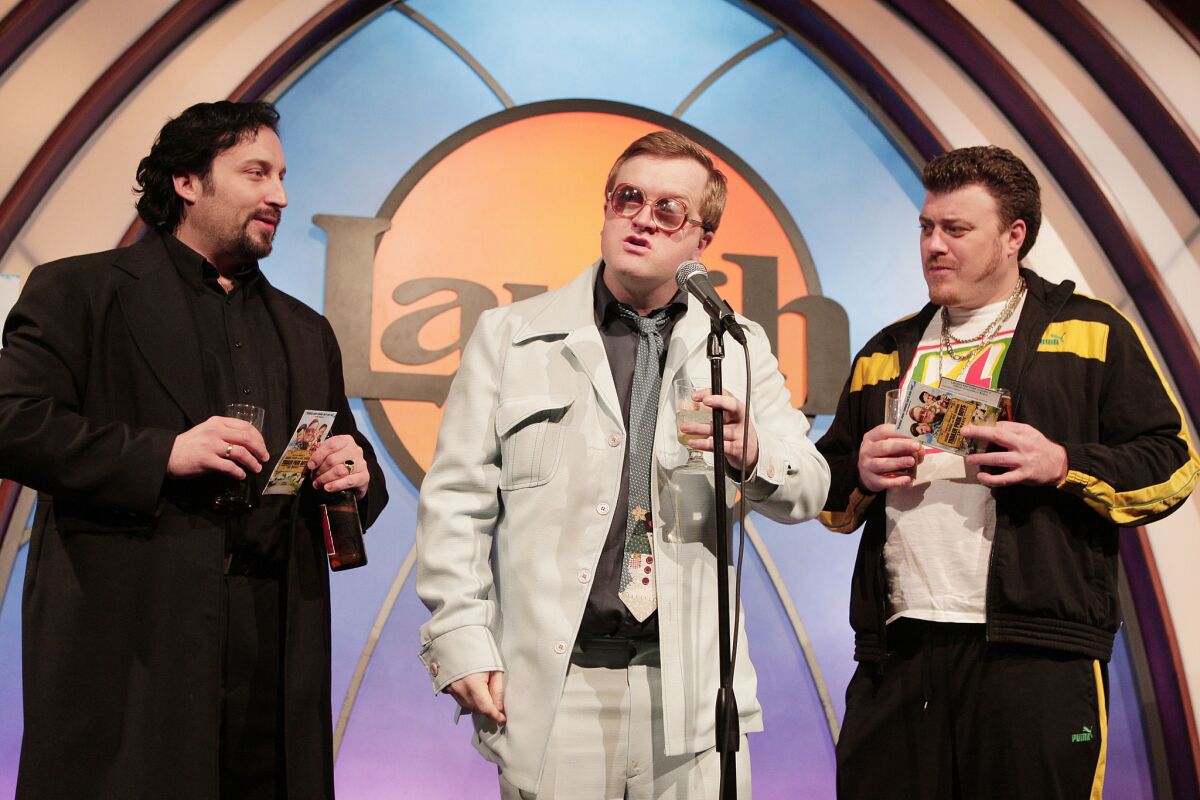 12.7-10 Bert Kreischer
"I'm not homophobic at all. I'm not. I'm not. I'm definitely not. I'm more like a homochondriac. Like, I'm comfortable if you're gay. I'm comfortable with your lifestyle. I'm just afraid one night you'll get me drunk and trick me into it...and I'll like it. That's my fear. That I'll like it and be good at it." — Bert Kreischer on The Machine
@ The Comedy Store, lajolla.thecomedystore.com
12.8 Bob Saget
"My girlfriend just made me the best home-cooked chili. Hope she doesn't mind getting a whiff of it at 2 AM." — Bob Saget on Twitter
@ Harrah's Resort SoCal, harrahssocal.com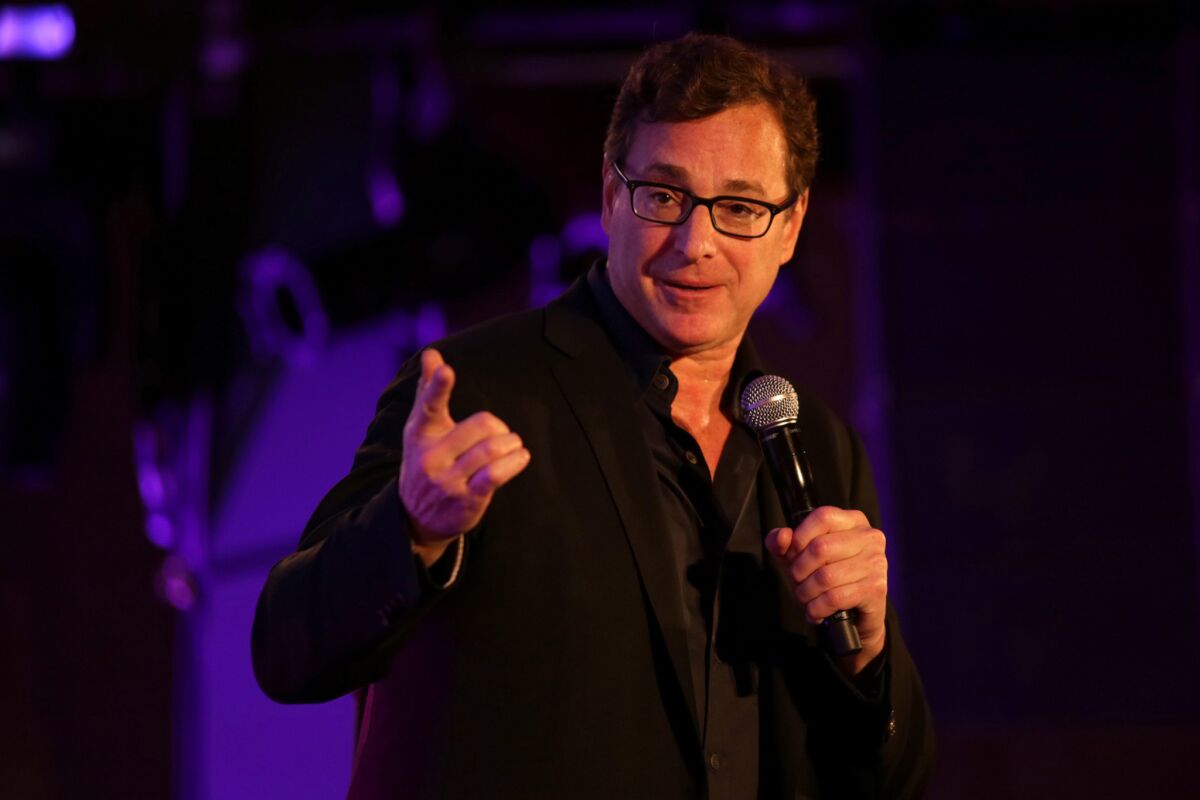 12.8-10 Tommy Davidson
"I'm from D.C. You see, D.C.'s the blackest city on Earth. Chuck E. Cheese is black in D.C. Everything's black." — Tommy Davidson on Comedy Central's Premium Blend
@ American Comedy Co., americancomedyco.com
12.11 Carol Burnett
"Giving birth is like taking your lower lip and forcing it over your head." — Carol Burnett in Yes Please
@ Copley Symphony Hall, sandiegosymphony.org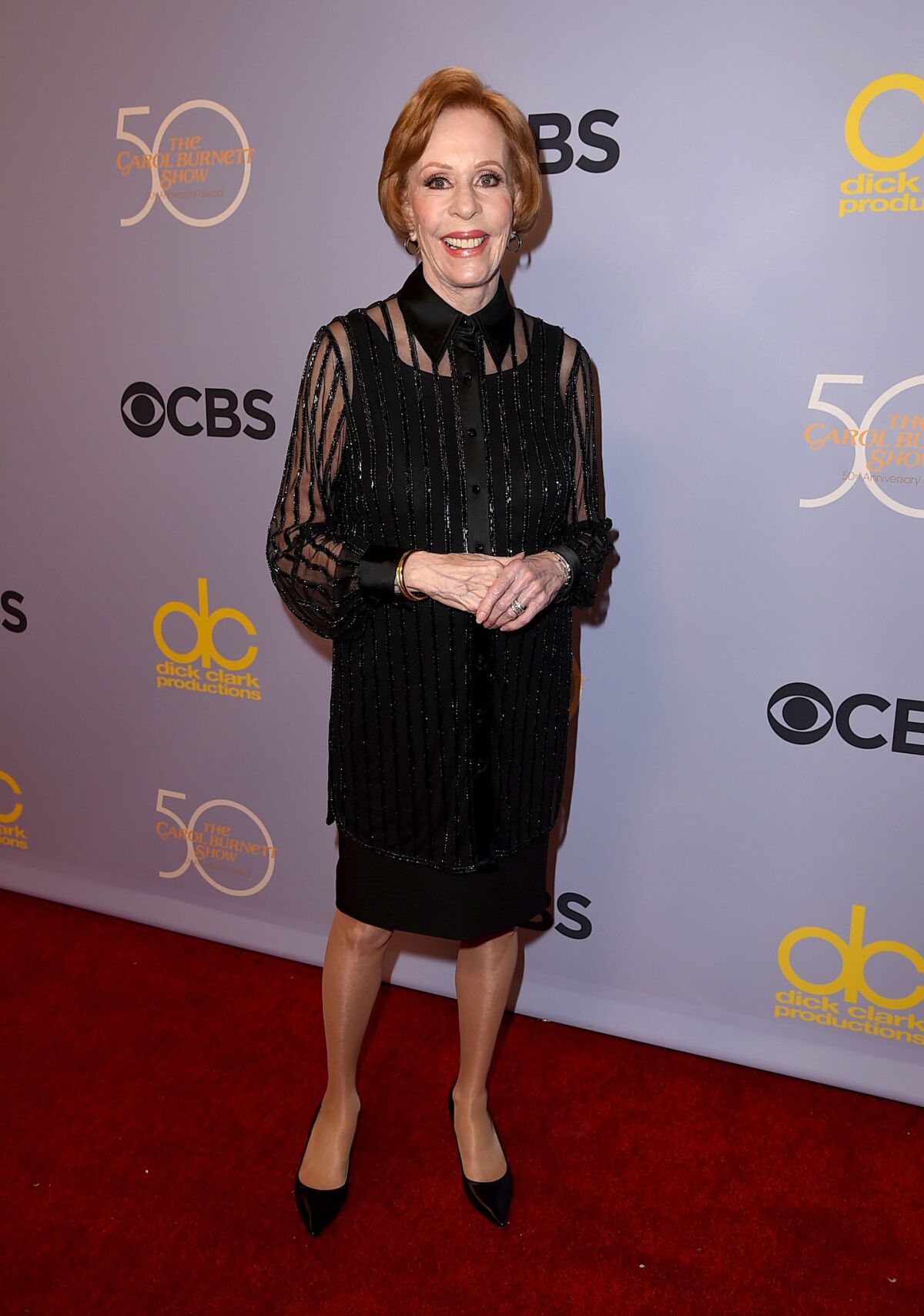 12.15-16 Alycia Cooper
"I dated a 400-pound vegetarian. That was a whole lot of broccoli. And he had the nerve to ask if I was bisexual. He said, 'Are you bisexual? Cause I only date women who are bisexual.' I was like, 'Hell, yeah. If you buyin', I'm sexual.'" — Alycia Cooper at Bally's Las Vegas
@ The Comedy Store, lajolla.thecomedystore.com
12.21-23 Brad Williams
"If I ever go to prison, I'm gonna tell everyone my nickname on the outside was Butthole Teeth." — Brad Williams on Twitter
@ American Comedy Co., americancomedyco.com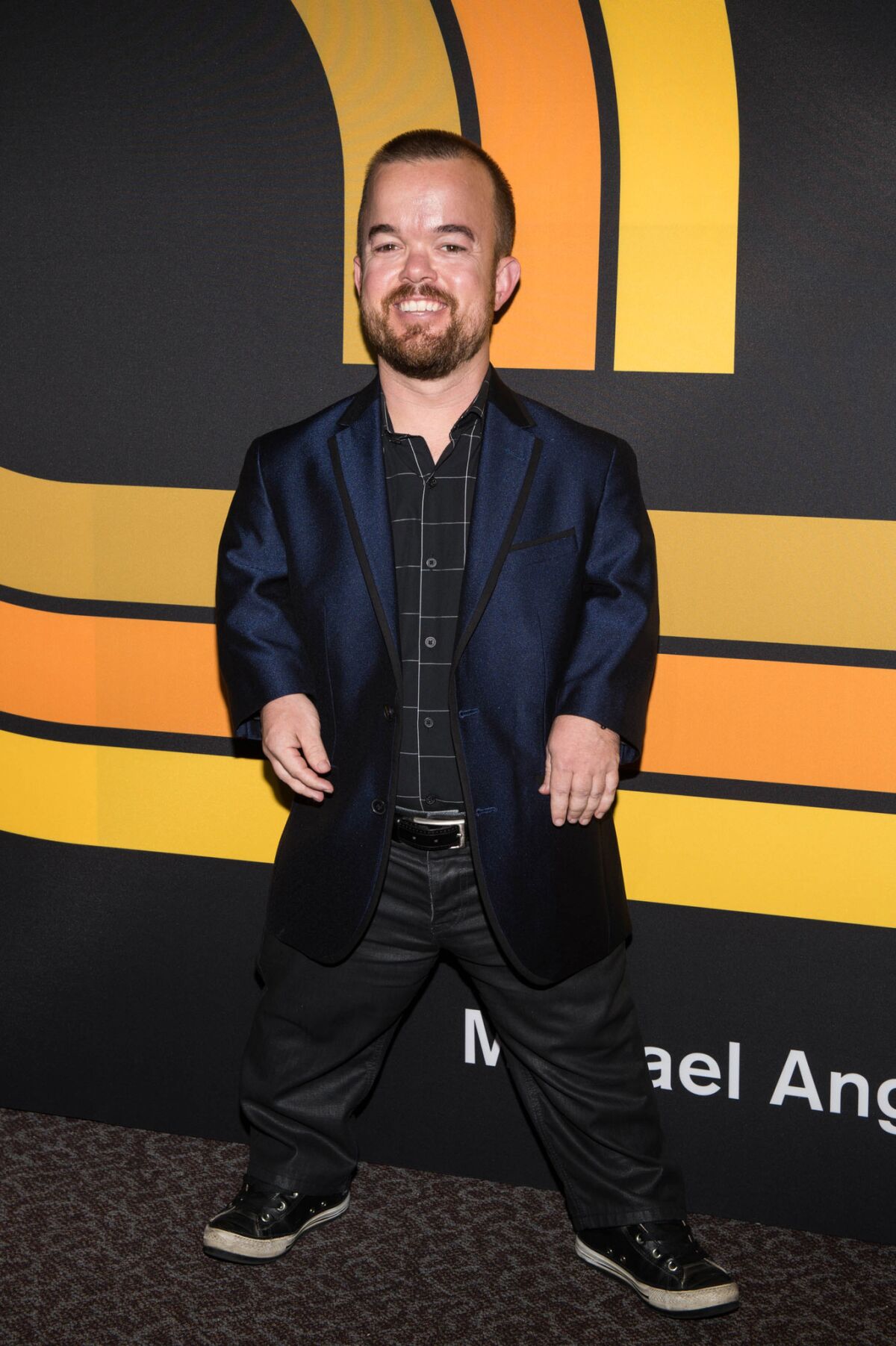 12.29-30 Chris D'Elia
"But, girls, you can get at us like that. You really can. And here's why. All right? Because as men, all we want in life, no matter what we do in our lives, the real reason we're doing it is to get you. That's what we want. No matter what we do, whatever it is, the real reason is to get in...in you, really, is the truth. I know, it's true. We drive nice cars, we don't care what wheel we're behind. We just want for when we drive by for you to go...'wait--wa--eh!' and then you get in the car, and we get in you. That's what we want." — Chris D'Elia on Incorrigible
@ House of Blues San Diego, houseofblues.com/sandiego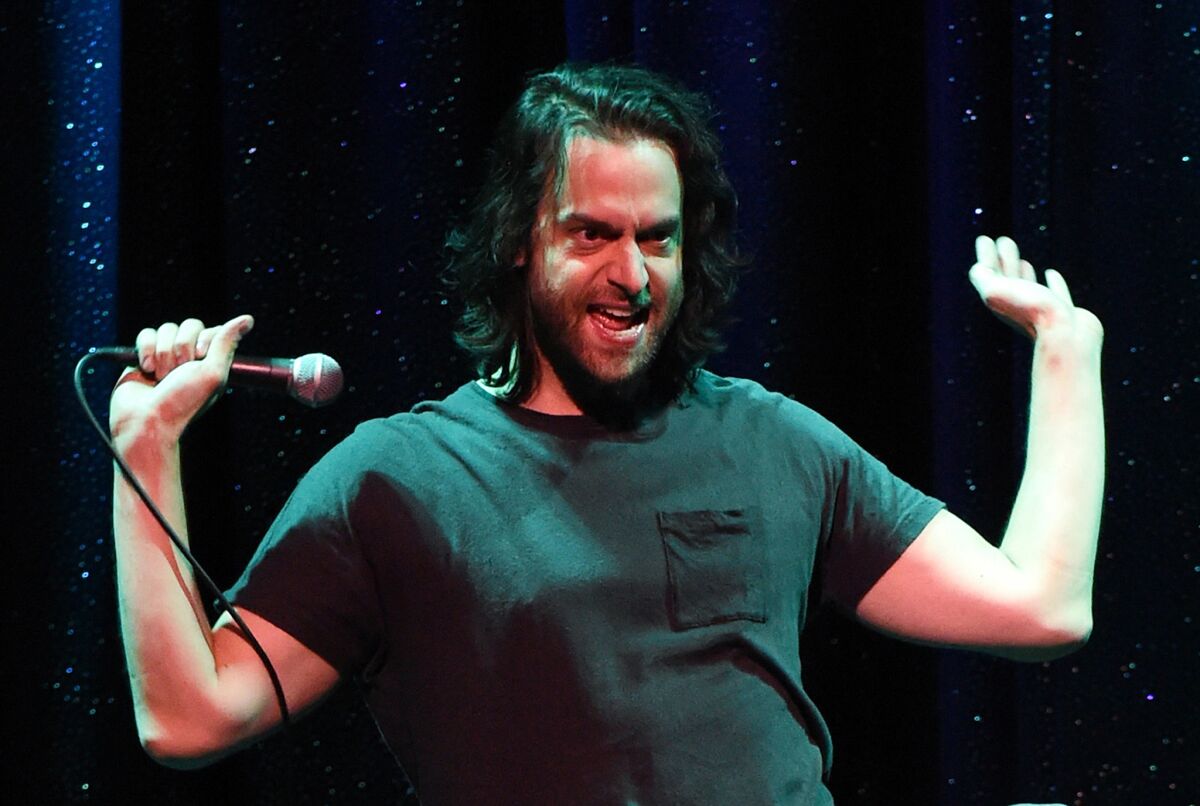 12.29-31 Erik Griffin
"You can't have a fat Jesus. Fat Jesus would change the whole story. Imagine you put 250 pounds on any story, and it's gonna be different. Imagine the logistics of trying to get Fat Jesus on the cross. You gotta have a rope and pulley system. They're trying to nail him, he's sliding down. All the miracles would be different. He's walking on water... waist deep. The Last Supper would be a buffet, you know what I mean?" — Erik Griffin at The Laugh Factory
@ The Comedy Store, lajolla.thecomedystore.com
12.29-31 Jessimae Peluso
"Being pretty has nothing to do with getting a dude. You guys just like holes. Why do you think golf is so popular? Eighteen holes for you and your buddies to jam your balls into all day long." — Jessimae Peluso at The Stand
@ American Comedy Co., americancomedyco.com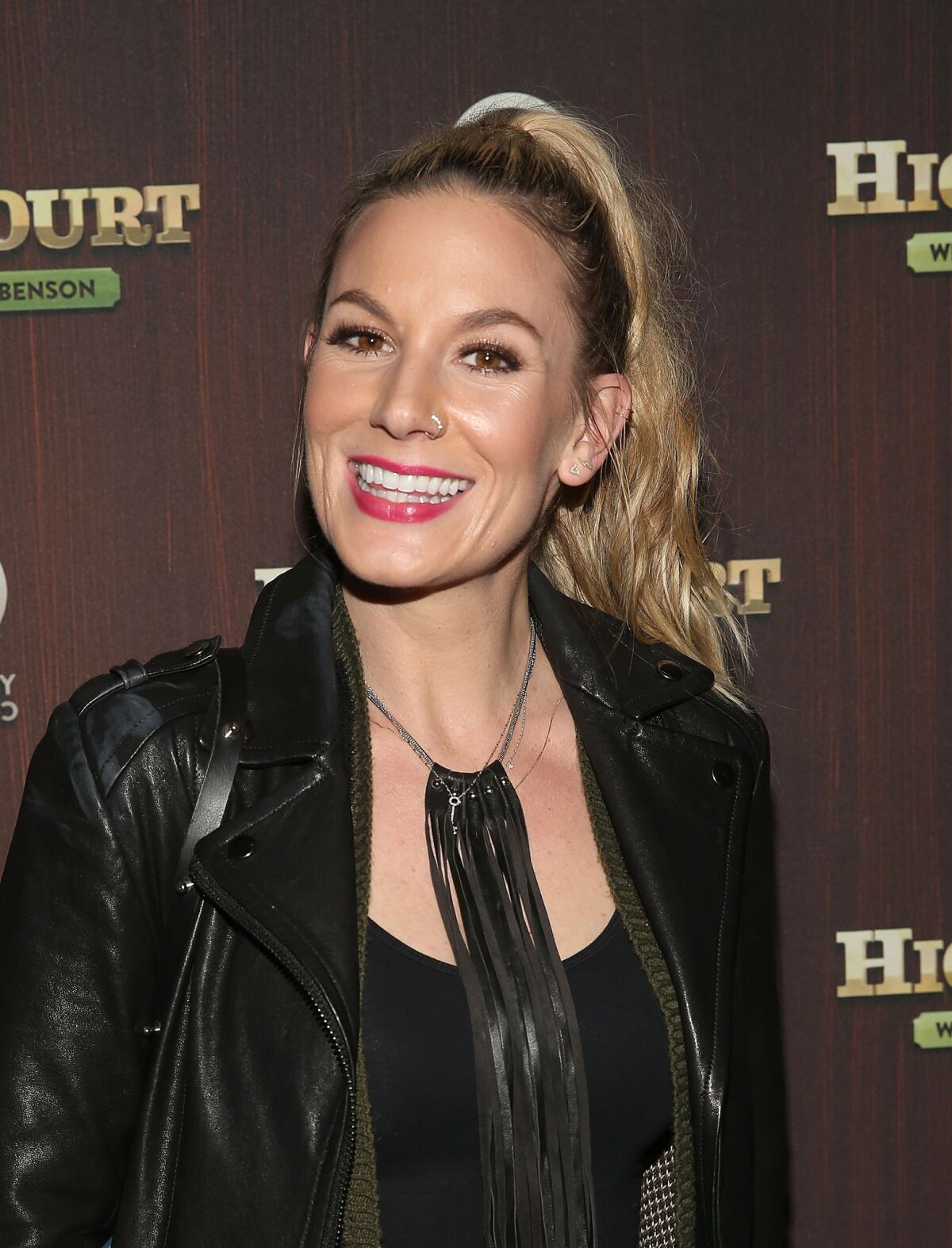 Sign up for the Pacific Insider newsletter
You may occasionally receive promotional content from the Pacific San Diego.