Chef Sinsay promotes the art of food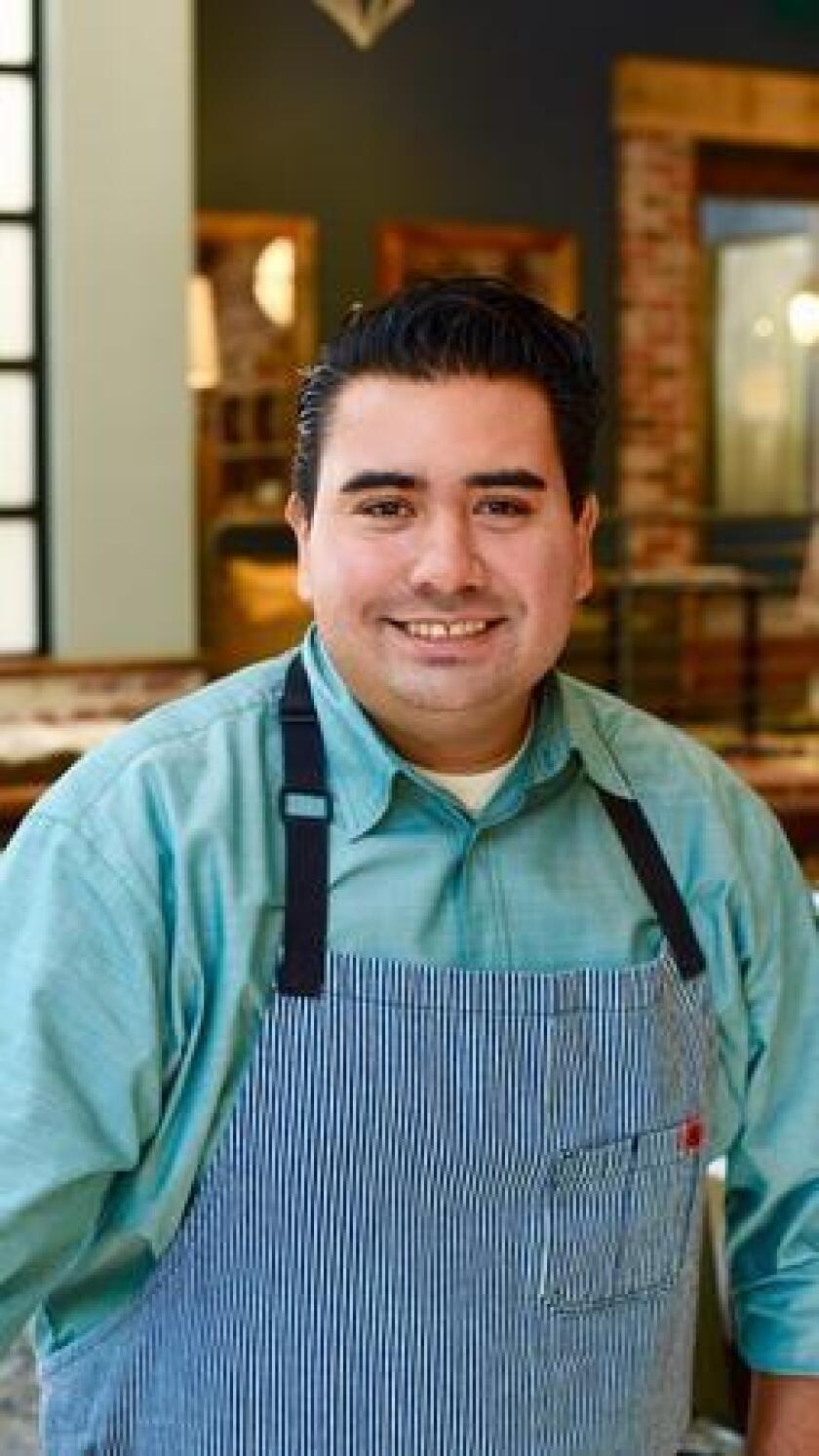 KAABOO is again set to launch music festival food into another stratosphere with even more participating restaurants, chef partners and delicious gourmet eats than last year.
We caught up with one of the busiest chefs in attendance, Anthony Sinsay. He took the reins at Jsix last summer and days ago cooked his way into the Chef's Roll Rock'n Chef finals at KAABOO. He'll go head-to-head with five other chefs in a winner-takes-all challenge to become the festival's Rockin' Chef.
You'll also find Chef Sinsay showcasing tasty fare at PALATE, the upscale sampling experience full of local and regional bites and sips. He might have a secret KAABOO menu item up his sleeve. See what we mean by busy?
Q: Why do you think KAABOO is important to San Diego's culinary scene?
A: It draws attention to some amazing chefs and restaurants in San Diego and helps push our local scene on to the national media platform by bringing in chefs and restaurants from different markets to work in tandem with our local food community to produce a very diverse "palate" of offerings.
The food is always an afterthought in these musical festivals and it's great for the city to host a festival that breaks the boundaries in a unique way, putting the food and chefs center stage with the rest of the artists performing at the festival. It sheds more attention on a discipline that some feel is overlooked in the art world, which is culinary.
Q: What dishes will festival-goers sample at your PALATE booth?
A: Well, keeping in theme with fun festival food, we will be offering a couple different grilled cheese iterations, as well as Buffalo chicken oysters and skins, and a killer poutine with a gravy made from house-made sausage.
There might even be a "secret" grilled cheese that only festival goers that are privy to may be able to order. Keep a look-out on Jsix social media pages for some hints and clues and the password reveal each day of the festival.
Q: Which KAABOO bands are you hoping to catch and why?
A: I am a total '80s fanatic. I love anything from that time period and still wear a Casio calculator watch. I am the most excited for Hall & Oates and Chris Isaak! I definitely CAN go for that! I also love the comedy and am hoping to catch Jeff Ross and Dana Carvey. I am a big SNL fan and he was among my favorite cast members.
Q: We heard you're rolling out at new menu at Jsix. Can you share what's in store?
A: I am evolving a menu of creative American dishes that celebrate local, sustainable ingredients. On the menu we are sharing the story of not just the food but the people who raise, grow, process and cook it. Dishes are broken out into categories (The Farmers, The Craftsman, The Fisherman, The Rancher) with a final highlight being The Chefs - a six-course, multi-sensory exploration into the San Diego food community.
Katie Dillon is a lifestyle and travel writer who believes that one of the best ways to explore a city is through its food and drinks. Follow her adventures on social media at @lajollamom and send any tasty ideas to katie@lajollamom.com.
Source: DiscoverSD
---
Sign up for the Pacific Insider newsletter
PACIFIC magazine delivers the latest restaurant and bar openings, festivals and top concerts, every Tuesday.
You may occasionally receive promotional content from the Pacific San Diego.