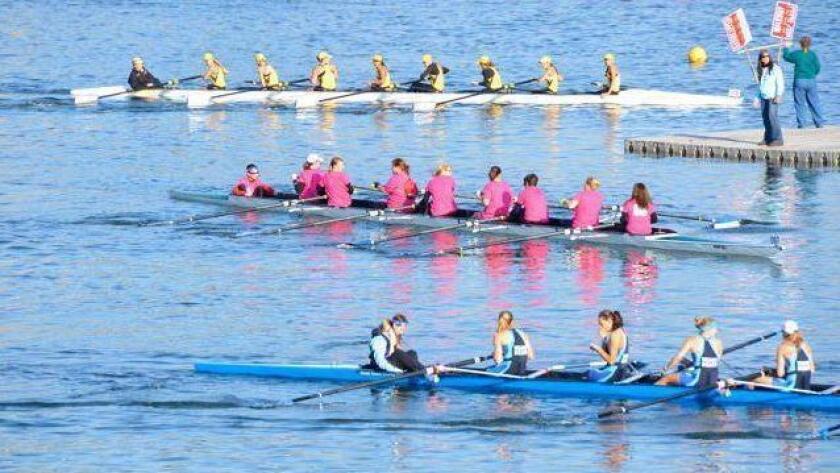 Ready, set, row! Yep, the epic Susan G. Komen Row for the Cure rowing event, which was started by the UC San Diego women's crew team to support the fight against breast cancer, will return to Mission Bay at 7 a.m. on Sunday, Oct. 30.
The 16th annual event started in San Diego after the women's crew lost an alumnus, as well as a Triton family member, to breast cancer in 2001. Since then, the event has grown to include all forms of human-powered craft, including stand-up paddle boarding.
Attendees can enjoy products from a variety of vendors at the event, such as Kind Bar, Zico Coconut Water, Farm Fresh to You, Cali Bamboo and more.
Registration begins at 5:30 a.m. and costs $30 for a single participant; $60 for doubles/pairs; $80 for teams of four; $125 for teams of eight. Those interested in participating can register online at regattacentral.com.
Ski Beach Park, Vacation Road, Mission Beach. komensandiego.org
Source: Discover SD
---