Don't miss these comics at KAABOO
These three artists stand apart for staying true to themselves
As a self-proclaimed comedy nerd, the most interesting part of KAABOO, for me, is the comedy. Each year the lineup is a mix of standup greats mixed with up-and-coming stars. This year's no different - the roster includes filthy TV dad Bob Saget, beloved improv master Wayne Brady and quippy observational queen Jen Kirkman.
If you're looking for some comedy guidance, here are my top picks for KAABOO:
Tig Notaro
Who she is: A longtime standup who became famous after her 2012 set about having cancer went viral.
Why she looks familiar: Notaro created and starred in the semi-autobiographical One Mississippi for Amazon, she also has several standup specials and a Netflix documentary.
What's she up to now? Notaro co-wrote and will co-star with Jennifer Aniston in the Netflix movie First Ladies, about the first female President of the United States. She's also starring with Octavia Spencer in the comedy Instant Family.
Let's see some comedy: Here's one of my favorites, about Notaro's multiple run-ins with 1980s pop singer Taylor Dayne.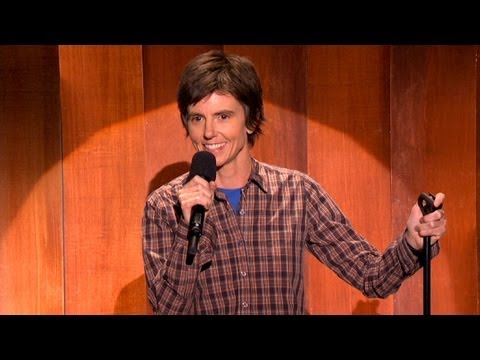 Performs at KAABOO: 6:15 to 7:15 p.m. Saturday at the IFC Humor Me stage
Jimmy O. Yang
Who he is: A standup who hilariously tackles issues of race and immigration. Plus he got his start locally, back when he was studying economics at UC San Diego.
Why he looks familiar: He plays Jian-Yang in HBO's Silicon Valley and Bernard Tai in Crazy Rich Asians.
What's he up to now? Yang recently wrote a book, How to American: An Immigrant's Guide to Disappointing Your Parents.
Let's see some comedy: Here's an early set from The Arsenio Show where Yang talks about learning English by watching Telemundo and BET channels, this set famously received a standing ovation.
Performs at KAABOO: 4 to 5 p.m. Saturday at the IFC Humor Me stage
Pete Holmes & Friends
Who he is: A seemingly nice-guy comedian who isn't afraid to talk about his struggles with religion and spirituality, based on his own evangelical upbringing.
Why he looks familiar: He stars in Crashing, an HBO series partly based on his life as a struggling standup. You may also recognize his voice from his popular comedy podcast, You Made it Weird
What's he up to now? Along with writing the book Comedy Sex God, Holmes is regularly on the road throughout the United States.
Let's see some comedy: Check out Holmes in this comedy special explaining how at age 31, he's finally ready to admit he doesn't like going to museums.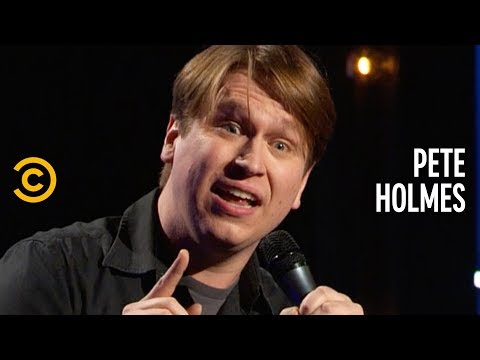 Performs at KAABOO: 11 p.m. to midnight Friday at the IFC Humor Me stage
Sign up for the Pacific Insider newsletter
You may occasionally receive promotional content from the Pacific San Diego.