Is 'Snapchat dysmorphia' really something to be worried about?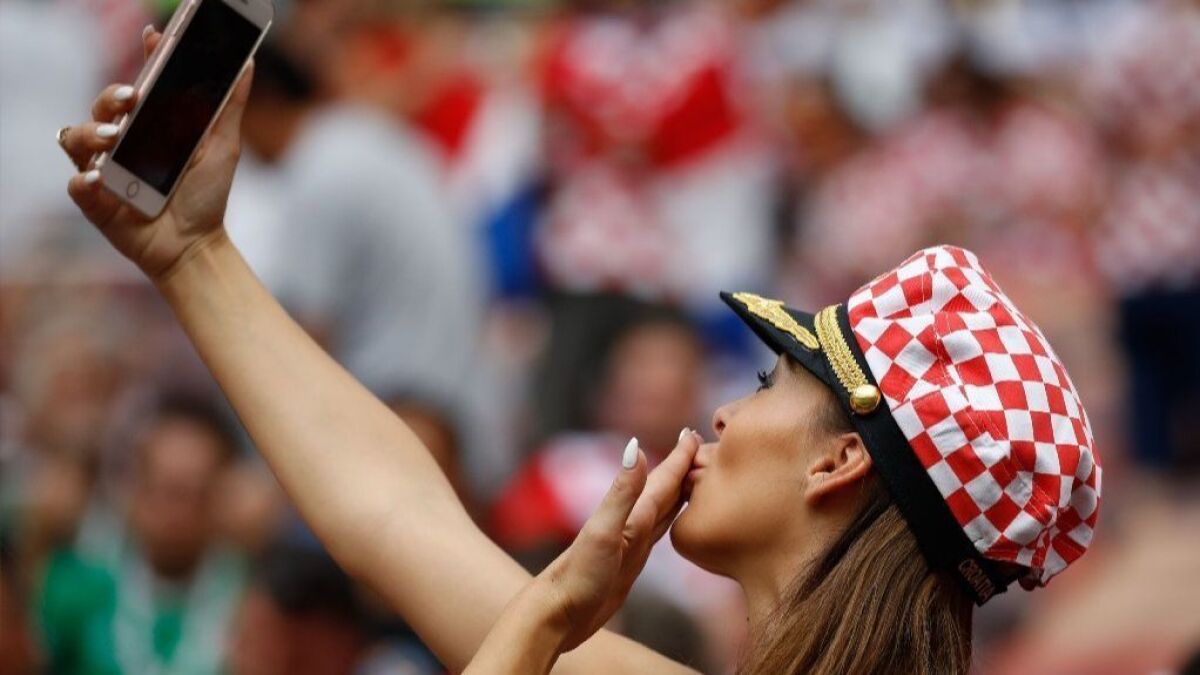 Ever heard of "Snapchat dysmorphia?"
The term resurfaced on social media this week when The Journal of the American Medical Association published a report raising concerns about the pervasiveness of filtered photographs on smartphones, particularly so-called selfies, and the effects on people's self-perception.
"This is an alarming trend because those filtered selfies often present an unattainable look and are blurring the line of reality and fantasy," the article says.
Filtered selfies are self-portrait photos taken on a smartphone using technology that make one's face look more flawless, including features like longer eyelashes or enhanced cheek bones.
So, what is it and how concerned should you be about it? Here's what we were able to find out.
What is "Snapchat dysmorphia?"
It's not a certified medical diagnosis, but the term has been used by some plastic surgeons to describe a consequence of the smartphone era. Dr. Tijion Esho, a cosmetic doctor at The Esho Clinic UK, is said to have coined the term which stems from an uptick in the use of filtered photos as inspiration for cosmetic surgery or treatment.
Esho says it's common to see these selfies used as a reference point, but if it becomes how a person see themselves or they want to look exactly like the image, that's when there are concerns.
"Not only is this unrealistic, it's potentially a sign of underlying problems with the patient concerned," he told the BBC. "Further questions should be asked to screen for any element of body dysmorphia. Treating patients that do show those red flags is not only unethical, but also detrimental to the patient, as they need something that no needle or scalpel can ever provide."
What is the big concern about this?
The term "Snapchat dysmorphia" is being used to address the rise of plastic surgery tied to filtered images. Experts at Boston University of Medicine's dermatology department published an article this week exploring how filters and edits have altered people's perception of beauty.
"The advent and popularity of image-based social media have put Photoshop and filters in everyone's arsenal," the article by members of the Boston University of Medicine's dermatology department says. "The pervasiveness of these filtered images can take a told on one's self esteem, make one feel inadequate for not looking a certain way in the real world, and may even act as a trigger and lead to body dysmorphic disorder."
What is body dysmorphic disorder?
Body dysmorphic disorder is "a mental disorder in which you can't stop thinking about one or more perceived defects or flaws in your appearance — a flaw that, to others, is either minor or not observable" according to Mayo Clinic.
The disorder may cause a person to seek out cosmetic procedures and has been linked to eating disorders and depression.
Body dysmorphic disorder hasn't been tied to apps like Snapchat or its competitor Instagram by any research, but it's a topic these researchers feel clinicians should be aware of going forward, especially among young people.
"Snapchat filters are not causing plastic surgery, and Snapchat dysmorphia is not body dysmorphic disorder, but it could be a trigger and this [article] is just increasing awareness," Dr. Neelam Vashi, one of the authors of the article, told BuzzFeed News.
The article seems to have done the trick, because journalist Katie Couric and others are discussing the term on social media.
Some showed concern while others found it to be a sad symptom of the social media era or mocked the term.
What do you think of the terminology?
Email: abby.hamblin@sduniontribune.com
Twitter: @abbyhamblin
---
Sign up for the Pacific Insider newsletter
PACIFIC magazine delivers the latest restaurant and bar openings, festivals and top concerts, every Tuesday.
You may occasionally receive promotional content from the Pacific San Diego.