The irresistibly curious art of Carrie Minikel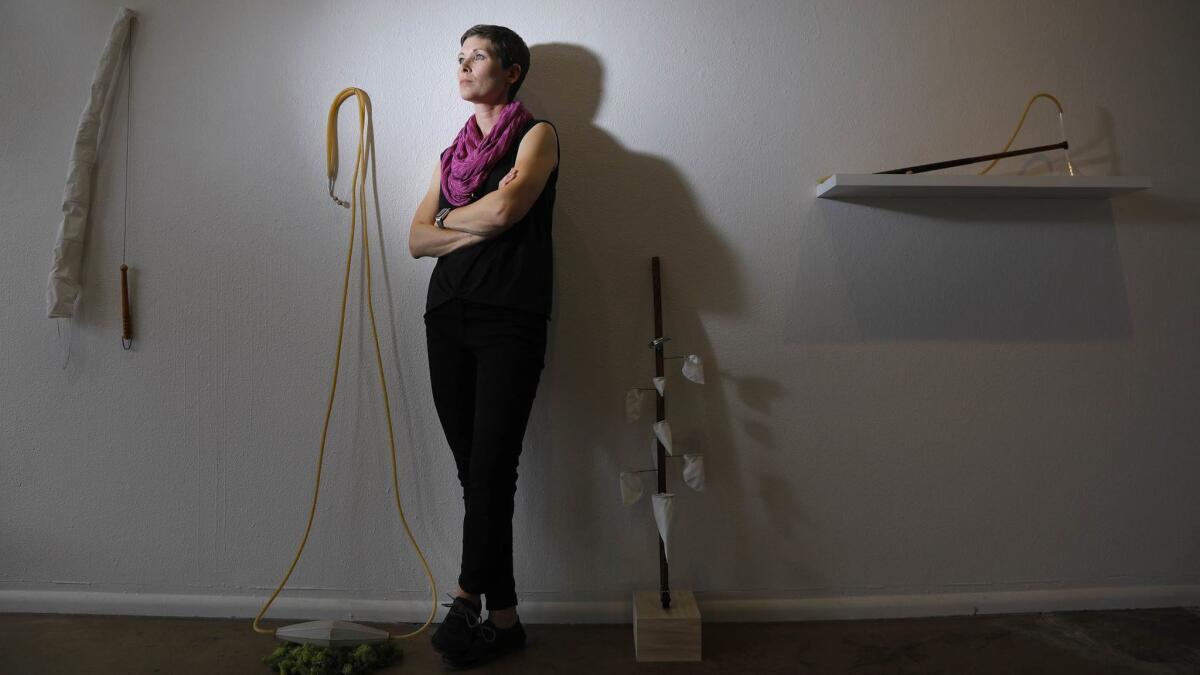 Thoroughly inspired by nature, Oceanside artist Carrie Minikel has an instinct for transforming common objects into quizzical pieces of art that are at once representative and abstract, familiar yet wholly new.
While she holds a bachelor of science degree in fine art from the University of Wisconsin-Madison and a master's in fine art from California College of the Arts in San Francisco, it is the "making" — foraging, building, assembling, creating — that she finds fulfilling.
Minikel's most recent work, "Curious Objects," on display at Art Produce gallery from May 26 through July 14, is a curious collection of creations from the mind and hands of a collector of … curious objects.
Q: Can you describe what you do? And why?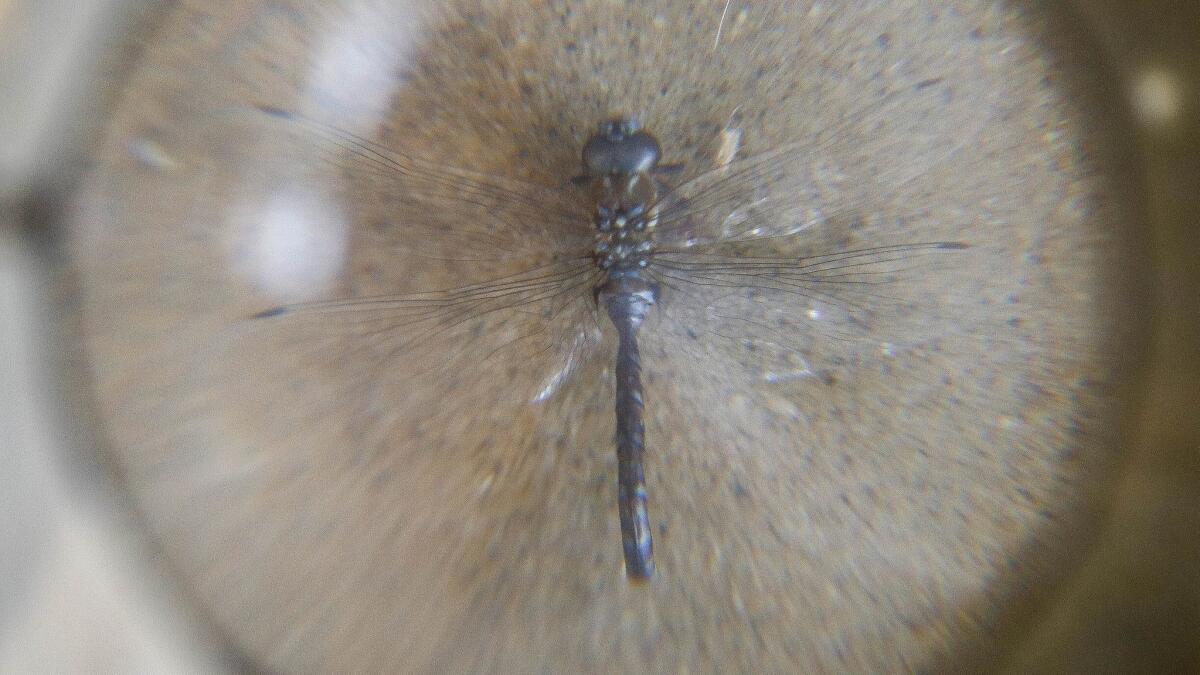 A: I've always made things with my hands — it's calming and challenging at the same time. With this body of work, specifically, I'm aiming to take people (myself included) into an atmosphere where they slow down and remember a sense of wonder and curiosity about the world. Perhaps similar to what they felt as a child. In the context of our culture, that's difficult and radical, but very important. Our need for connection to the natural world has been proven scientifically. For example, exposure to a view of natural landscape has been shown to shorten healing time for hospital patients. I think we all benefit from this exposure and connection.
Q: How do you work? And how has your practice changed over time?
A: I work by trying to pay attention to the natural world, objects and materials. These things then often become part of my work later. I've been working with a combination of found objects and created elements for a long time. I enjoy the history and connotations that found objects bring. There is also a problem-solving element of always working with new and different materials that I enjoy. My practice has evolved as I have. When I was in my 20s, the work was largely emotionally driven, as was I. Now, I have the pleasure of being able to work with a topic of concern and understand my personal connection to it while using appropriate mediums and materials for the message.
Q: Can you describe a real-life situation that inspired you?
A: My connection to nature and the feeling of being absorbed in observing or making are experiences I was lucky to have in my childhood and stay with me as a root of calm and wonder that I am often trying to remind myself of and bring others into.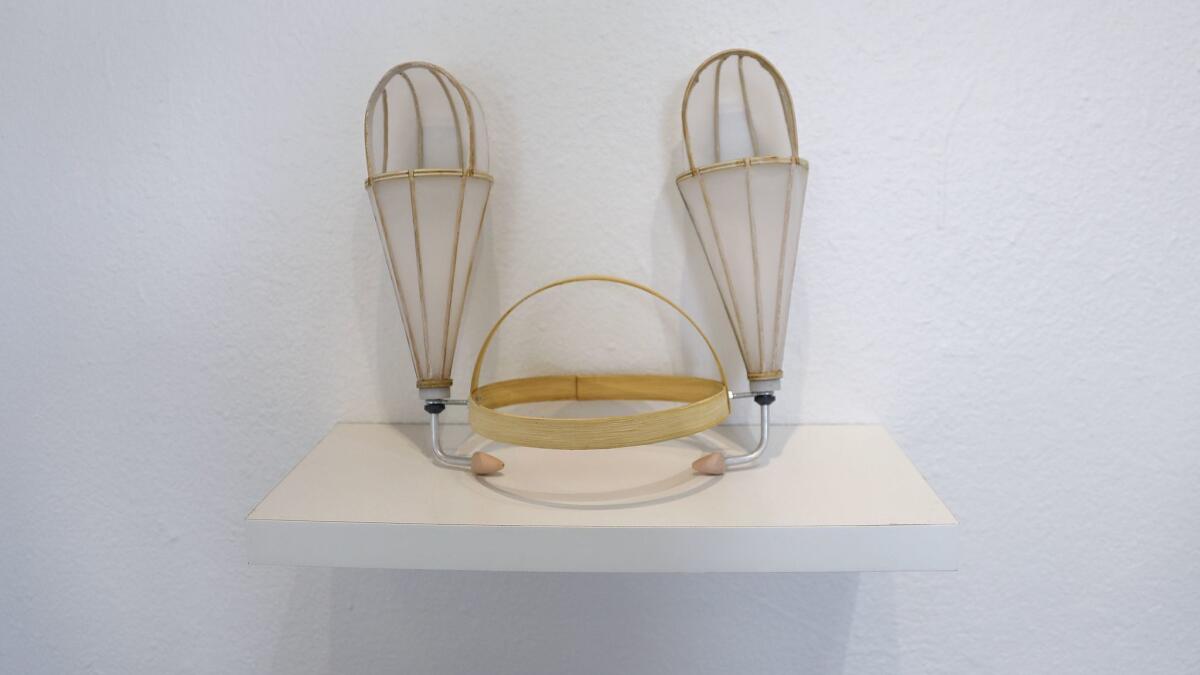 Q: What's integral to your work as an artist?
A: Having time to discover and play and recharge in natural settings is important for me as a person and an artist. Also thrift stores and hardware stores are important to my process. My support system of artist friends and my family are also very important to my work.
Q: What wouldn't you do without?
A: Being outside and having some contact with elements of the natural world, however small.
Q: What other jobs have you experienced?
A: Counselor at a shelter for survivors of domestic violence, studio jeweler/metalsmith, barista, tool demonstrator at Home Depot, substitute teacher and adjunct faculty at area colleges.
Q: Professionally, what is your goal? What's your dream project?
A: I would love to engage in a long-term project that engages community in an authentic way, that meshes with my work and myself. Bringing together nature, art and education would be interesting. There are many elements of teaching that I miss, since I stopped teaching at colleges almost a year ago, and a project like that may fulfill my teaching cravings.
Q: What memorable responses have you had to your work?
A: Anytime someone has a question I get excited. I want people to feel like art and artists are approachable and there are no "bad questions" if they are curious.
Q: What's the best piece of advice you've been given?
A: As far as art is concerned, to keep your hands moving. You can think and doubt and figure forever but when your hands move, ideas move and problems get solved. I guess that's good life advice, too.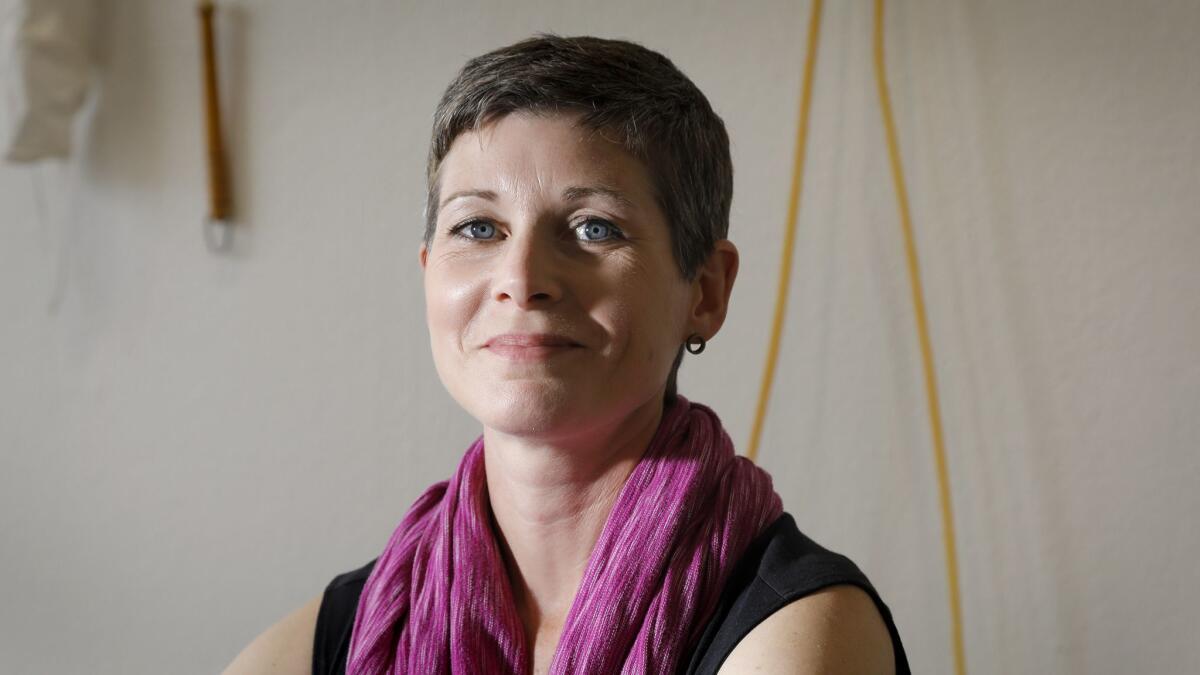 Carrie Minikel
When: May 26-July 14. Gallery hours: 11 a.m. to 6 p.m. A reception is planned for 6 to 8 p.m. Saturday, June 2. Admission is free; no RSVP is required.
Where: Art Produce, 3139 University Ave., North Park (enter through the restaurant next door, Tostadas)
Phone: (619) 550-2777
Online: artproduce.org
Sign up for the Pacific Insider newsletter
You may occasionally receive promotional content from the Pacific San Diego.