'Fun Home' a story of coming out and coming of age at San Diego Rep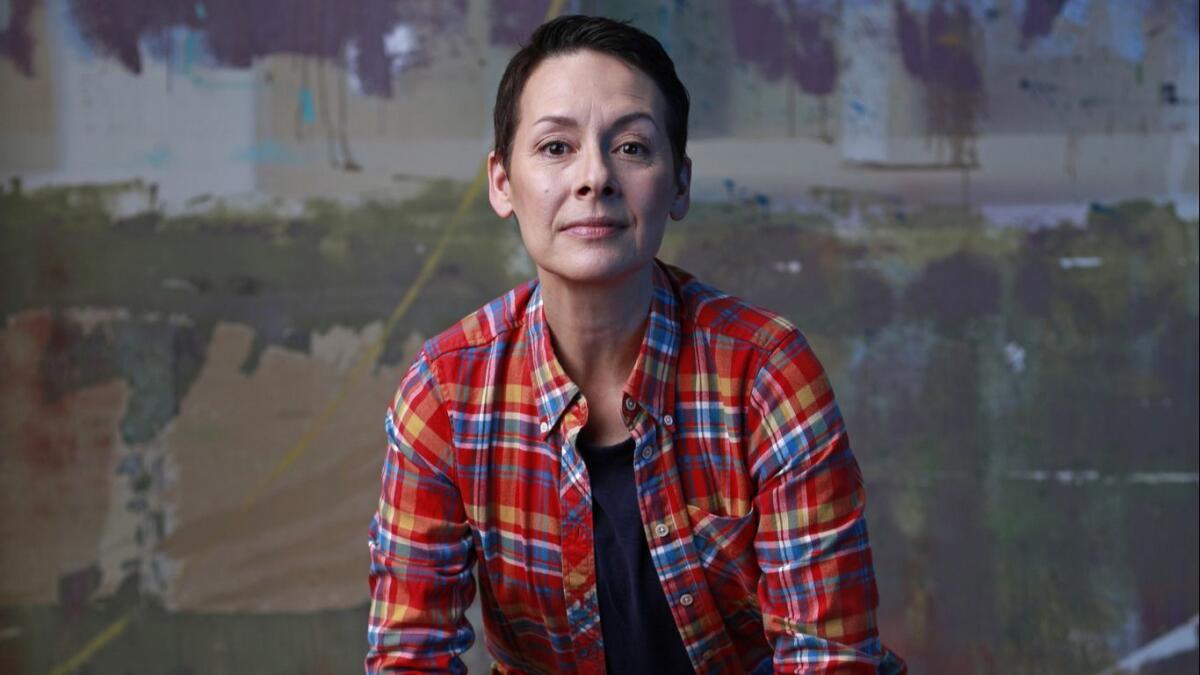 For Amanda Naughton, the memories of seeing "Fun Home" for the first time are still vivid three years later: "The lump in my throat, a swelling in my heart, and tears. And my brain just going a mile a minute — like, 'Whoa whoa whoa, what did I just see?'"
But it was what happened after she caught that performance of the musical on Broadway that has since helped make "Fun Home" one of Naughton's own artistic homes, and that makes it seem almost as if she were destined to play the lead role of Alison in San Diego Rep's local premiere of the Tony Award-winning show.
On that day in New York, the Encinitas-based actor stepped out of the theater after the performance and stepped onto a train — and there in the subway car was Beth Malone, whom she had just seen portraying the central figure in Alison Bechdel's autobiographical show about coming out in a repressed and troubled Pennsylvania family.
The two had never met, but after Naughton said hello they chatted about the show and about mutual friends in the business.
And then "after a while, she said, 'You know, I'm not going anywhere or anything like that, but if they ever have auditions (for a tour or subsequent production) you really should audition for my part.'
"That just gave me confidence and this seed," says Naughton, whose credits include La Jolla Playhouse's "Come From Away" and numerous shows at the Old Globe, as well as "The Secret Garden" and "Into the Woods" on Broadway.
"Like, 'Yeah, I can see myself telling this story. I feel like I need to get inside this story and not just be a viewer of this story.'
"It was Beth kind of seeing it in me. I thought, 'I believe something has to happen with this.'"
What happened for Naughton was indeed the national tour of "Fun Home," on which she understudied the roles of both Alison and her mother, Helen.
And now comes her turn in the Rep production, directed by the theater's co-founder and artistic director, Sam Woodhouse. The fact that the Rep is the show's first local home makes this a major event, particularly given that the much-buzzed musical never made it here on tour.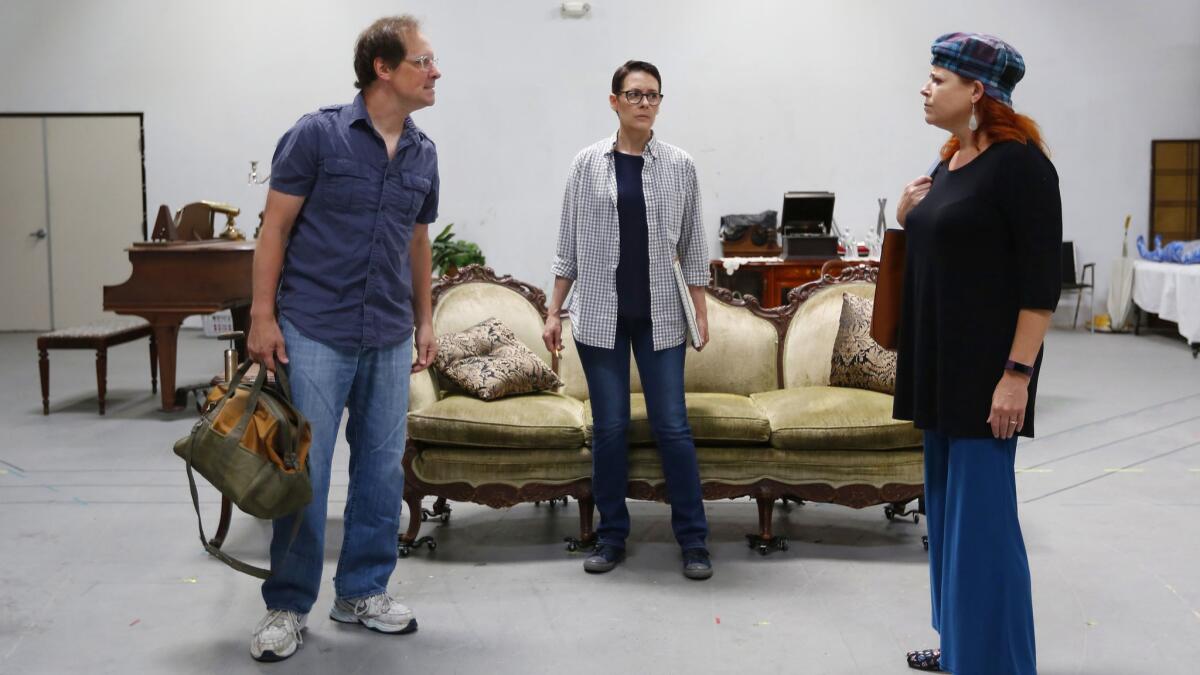 Naughton's not the only cast member with previous connections to "Fun Home." Jim Stanek, who plays Alison's father, Bruce, was the standby for the same role in the original Broadway cast.
And Bets Malone, who plays Helen at the Rep, goes way back with Beth Malone (and no, the two are not related); they starred together in the original off-Broadway cast of "The Marvelous Wonderettes," as well as in subsequent incarnations of that musical in San Diego and around the country.
Story of a lifetime
"Fun Home" is based on Bechdel's 2006 graphic memoir of the same name ("graphic" in the sense of an illustrated comic) about her fraught relationship with her dad, proprietor of the family funeral home whose cheeky abbreviation gives the book and musical their name.
The story follows Alison's gradual awareness of her own lesbian identity during her adolescence — coupled with the discovery that her bookish, sometimes remote and mysterious dad has been living a lifetime in the closet, with her mom doing all she could to hold the fragile family together.
In composer Jeanine Tesori and writer-lyricist Lisa Kron's adaptation for the stage, that story is told by three versions of the main character, whose experiences sometimes overlap and intersect: The 40-ish Alison (Naughton); 19-year-old Medium Alison (Claire Adams); and 10-year-old Small Alison (Taylor Coleman and Isabella Pruter, alternating in the role).
The narrative is punctuated by such numbers as "Ring of Keys," which focuses on Alison's first glimmerings of her gay identity; "Telephone Wire," an evocation of how difficult Alison finds it to connect with Bruce; and "Days and Days," Helen's aching lament over what might have been.
The show won five Tony Awards in 2015 (including best musical), and Kron and Tesori made history as the first female writing/composing team to both win Tonys in those categories. (Beth Malone's own Tony nomination for the show came not long after she appeared here as the lead in San Diego Musical Theatre's production of "Annie Get Your Gun.")
"It's a brilliantly constructed melding of music and story and text," says director Woodhouse of the show.
"The music just sort of takes ahold of you and won't let you go for 95 minutes. It's very mesmerizing in that way. And it's extremely intimate."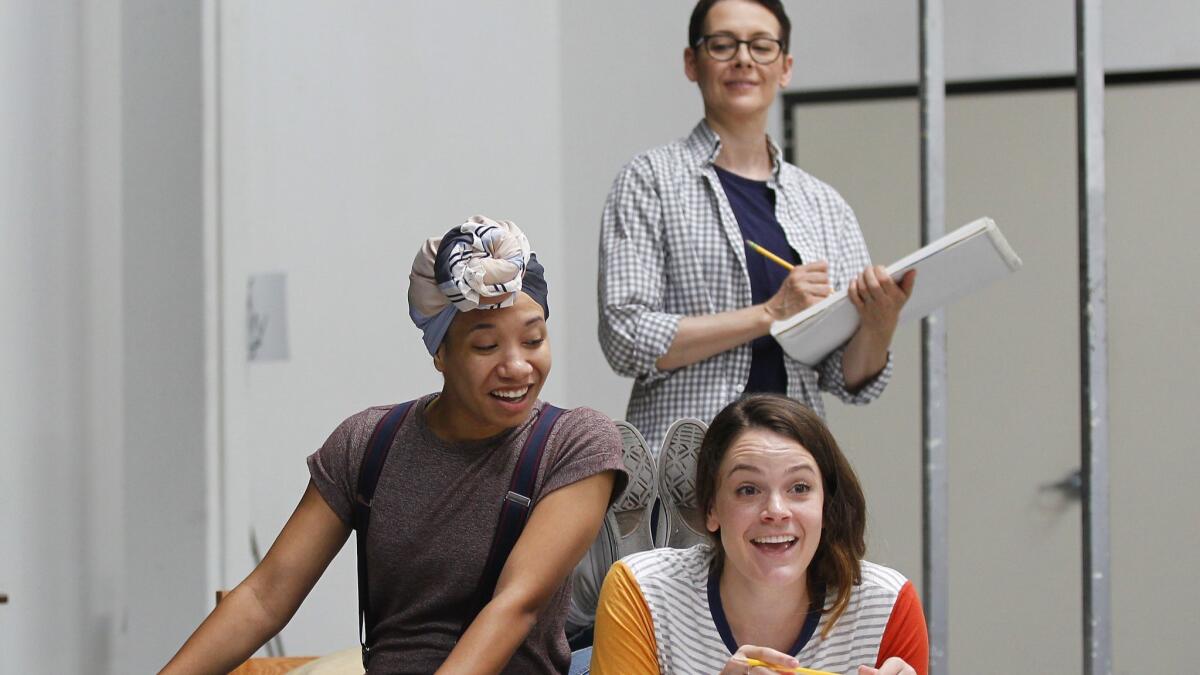 Woodhouse likens the work to an "archaeological expedition," and says: "I'm fascinated by the construction of the piece and very moved by the depth of the story. And quite lifted to a higher place by the finale, when the three different manifestations of Alison sing together.
"It's all happening at the same time — that diving into the past from the present."
The director also notes how Kron has talked about the broad relevance of the story beyond the specifics of this one unusual parent/child relationship.
"We all have parents, and we all wonder, 'Who are these strange, special people?," as Woodhouse puts it.
"That's one of the questions in the piece: Who was my father, and how did I influence him, and how did he influence me?"
Stanek, who has three sons of his own, says the show has been such an influence on his family that the songs serve as real-life shorthand for them at times.
"One thing I say to my family: 'Do we have to have a "Telephone Wire" moment?'" — meaning an acknowledgment of the fact they're not communicating as well as they could be.
And when Stanek took his youngest son to see the show, "it prompted an amazing discussion," he says. "We got to talk about mental illness and suicide. And about living your true self."
Stanek adds that "the first time most anyone sees this show is impactful. Even if they've heard or read about it, this show is uniquely structured to sort of put the audience on their heels, in a way audiences aren't usually put on their heels."
Naughton agrees.
"I was so emotionally wrapped up in it, and it made such an impact on me immediately," says the actor, who is making her Rep debut with the production.
Naughton happens to have known Stanek for years, and she also goes way back with Tesori, having appeared in the very first workshop of the composer's early musical "Violet," which had its San Diego premiere at the Rep in 2015.
So for Naughton, those factors add to the sense that the pieces are falling together just as they should to tell the story of "Fun Home" in San Diego.
As she puts it: "We're here where we're supposed to be."
'Fun Home'
When: In previews. Opens Sept. 12. 7 p.m. Tuesdays-Wednesdays; 8 p.m. Thursdays-Fridays; 2 and 8 p.m. Saturdays; 2 and 7 p.m. Saturdays. Through Sept. 30.
Where: San Diego Rep's Lyceum Theatre, 79 Horton Plaza, downtown.
Tickets: $23.50-$77
Phone: (619) 544-1000
Online: sdrep.org
Twitter: @jimhebert
Sign up for the Pacific Insider newsletter
You may occasionally receive promotional content from the Pacific San Diego.