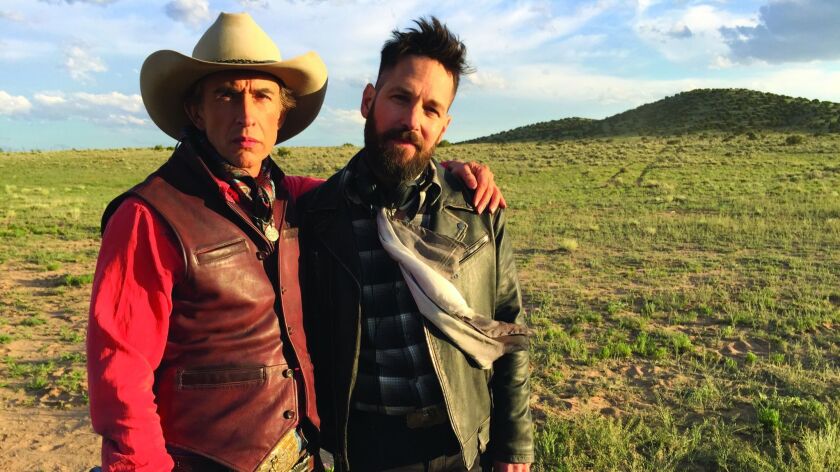 San Diego's LGBT Film Festival celebrates a milestone this year when it opens the four-day event with its opening-night screening of "Ideal Home," the Andrew Fleming-directed film starring Steve Coogan and Paul Rudd.
Presented by FilmOut San Diego, the annual LGBT Film Festival turns 20 this year, and the stellar film lineup reflects the significance of the occasion.
"Ideal Home" is making its West Coast premiere in San Diego at the Sunset Temple across the street from The Observatory North Park.
The festival will showcase shorts and feature-length films from all over the world, including the Netherlands, Portugal, Israel, Belgium, Switzerland and the United States.
The festival will close with "Anything," a film directed by Timothy McNeil and starring Matt Bomer.
The Paul Detwiler-directed documentary "San Diego's Gay Bar History" makes its world premiere Sunday.
Many of the film screenings will be followed by Q-and-As with filmmakers and cast members.
20th Annual LGBT Film Festival
When: June 7-10
Where: The Observatory North Park, 2891 University Ave., San Diego
Tickets: $10 per screening, except for opening night film screening and party, $50; and closing night film screening and party, $25. VIP all-access: $150
Online: filmoutsandiego.com
Twitter: @outdoorlivingsd
---