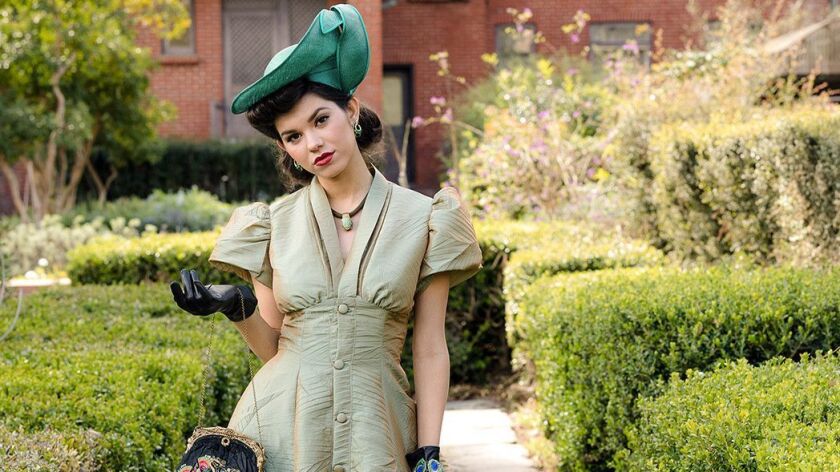 The San Diego History Center has partnered with the Mesa College School of Fashion and Design for a new exhibit that will showcase work by local fashion students as well as the History Center's extensive collection.
The exhibit — "Fashion Redux: 90 Years of Fashion" — continues through June 29.
"The History Center's costume collection includes garments from the late 18th century to the present," said History Center curator Kaytie Johnson. "Many of the pieces in the collection are singular in that they can be directly attributed to San Diegans, and show lifestyles in San Diego over time."
Said Mesa College fashion professor Susan Lazear: "Our students are excited to have this kind of exposure and are confident the visitors who see this exhibition will learn something about the fabulous fashion trends that have characterized various eras in San Diego's past. They will also get an intimate, up-close experience by hearing the stories of the students' journey from concept to completion."
Besides the exhibit, a "Fashion Redux Grand Reveal" on April 26 will include a reception, a fashion show and the announcement of the People's Choice Award.
"Fashion Redux: 90 Years of Fashion": Exhibition: Through June 29. Fashion show: 6-8:30 p.m. April 26. Admission: name your price. San Diego History Center, 1649 El Prado, Balboa Park. sandiegohistory.org/exhibition/fashion-redux-2018
Twitter: @outdoorlivingsd
---