Commentary: Why the arts matter: Brittany Taylor on the arts and dance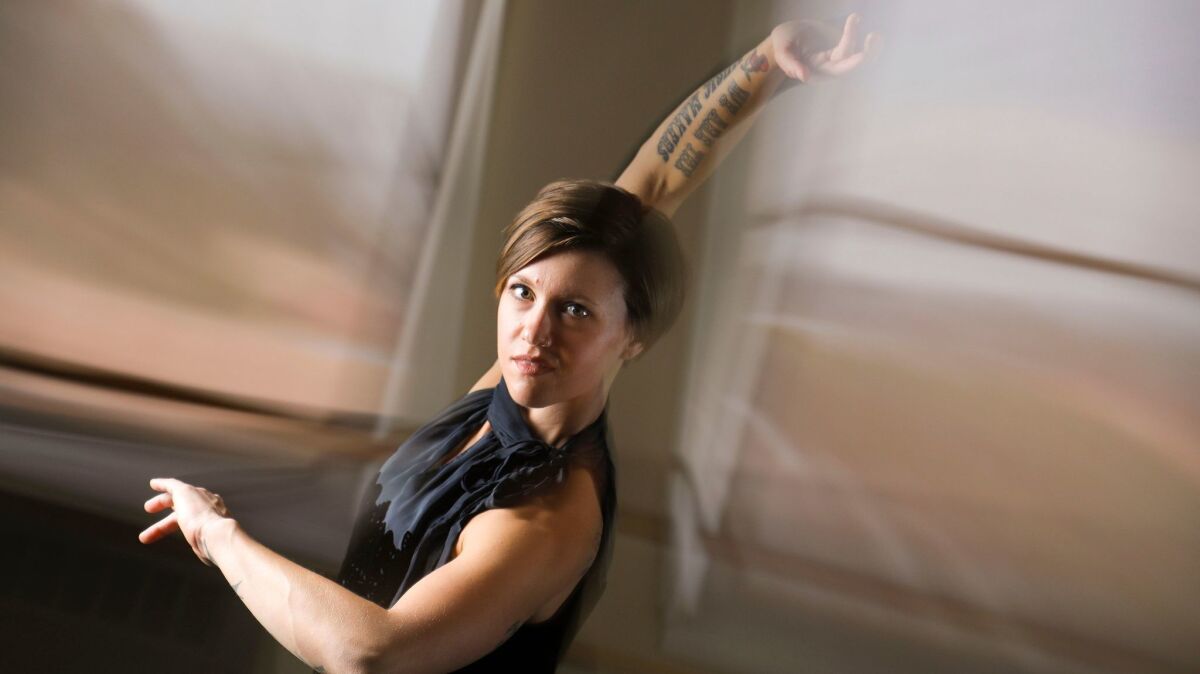 Brittany Taylor, a certified Pilates Master Teacher, choreographer and dancer, has performed with Malashock Dance, San Diego Dance Theater, Blythe Barton Dance and Michael Mizerany's Compulsion Dance & Theatre. We asked her to tell us why the arts matter.
Dance makes us complete. For me, dance speaks to the bond that we crave between our bodies, minds and hearts.
The physicality of dance makes it unique among art forms. How special it is to feel your body in movement — to feel your breath, the sweat on your body, the push and pull of your muscles. Moving our bodies with purpose can give us a deep appreciation for the human form and what is really possible for our creative minds and physical bodies. Nothing else can give you that feeling like movement can.
It is the perfect combination of effort and pure joy. The movement of the body and the expression that comes from that is so special.
Dance challenges our memory and problem-solving skills. Building upon history, technique and repetition, we can find an ease of movement from the tough mental and physical practice of dance techniques.
As audience members, we take in movement and piece together qualities, themes and movement patterns.
It also allows us to cultivate relationships within our community. We have an incredible partnership with other dancers. We have to trust each other. We have to make the story that we are telling believable.
All of those things require us to become friends. Fast.
And maybe our most important relationship is to our audience. The audience needs to feel our intention and see all the gifts that dance has to offer. Without the audience, we would not exist. The experience that you take away from seeing dance and being an integral part of it is what keeps it alive.
Dance is about taking care of ourselves as a whole. Whether you are a dancer, spectator or movement practitioner of any kind, you feel it. You know why dance matters.
Sign up for the Pacific Insider newsletter
You may occasionally receive promotional content from the Pacific San Diego.