Laughing stock: November comedy shows
Comedians performing in San Diego this month include Whitney Cummings, Jeremy Piven, Nick Cannon and Felipe Esparza.
11.1: Anthony Jeselnik
"Got to walk around a little bit today. Saw a baby. Saw a baby locked inside the back of a hot car. So it's been a great day. Love that. Don't get me wrong. I'm not a monster. I tried to help the baby. Tried to throw a rock through the window. Window was down. Ruined that baby's whole weekend. It was worth it." — Anthony Jeselnik in Thoughts and Prayers
@ Balboa Theatre, sandiegotheatres.org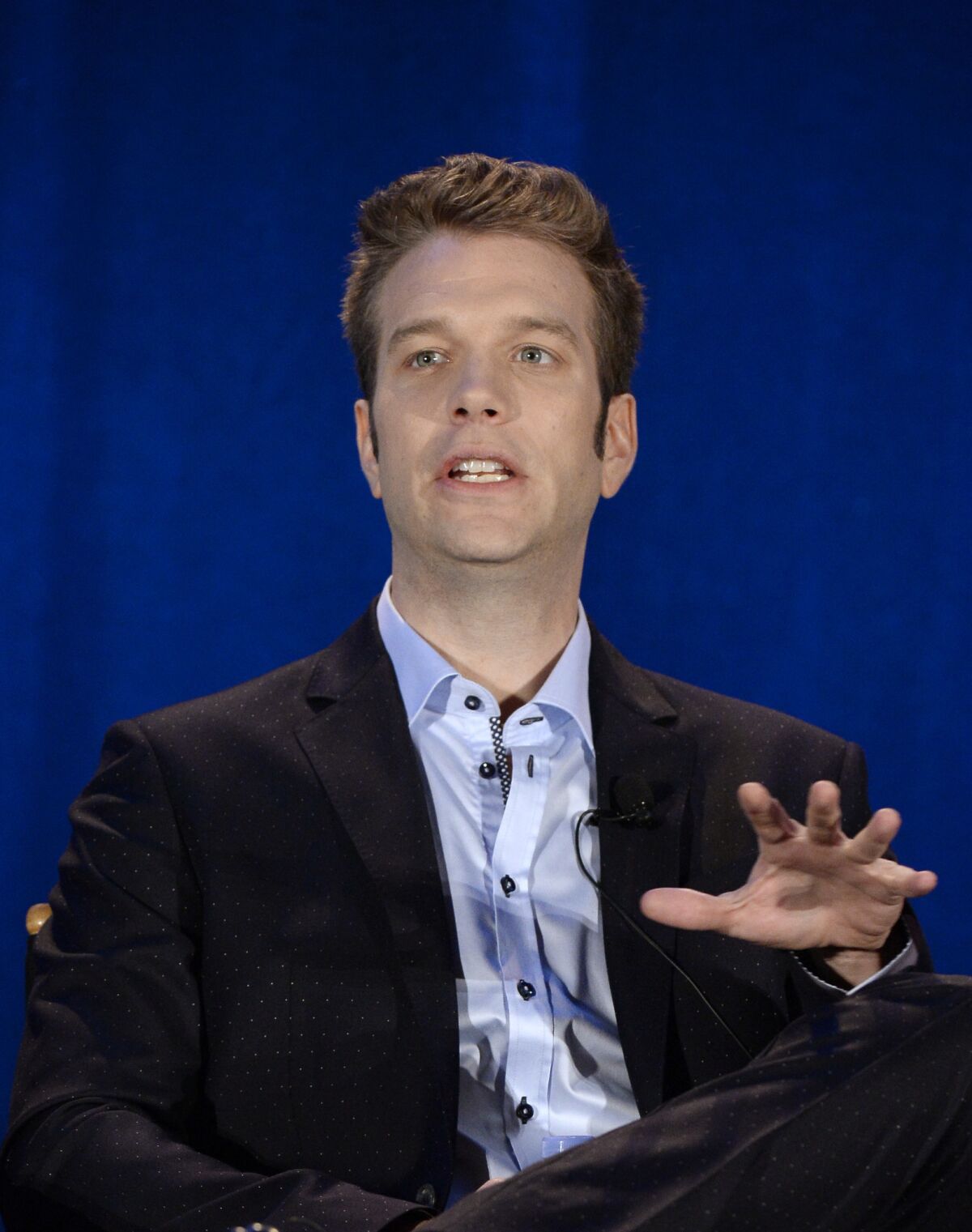 11.1: Carlos Mencia
"Did you know that in Cabo San Lucas, there is actually a Home Depot. I swear to god. I was like, 'There's a Home Depot here?' And then I went inside the Home Depot, but there was nothing inside. Completely empty! It was just the facade. And then I looked outside, and there were Mexicans standing out front, but there was nothing inside. But they were outside, and then I realized — it's a training facility! That's how they know where to go." — Carlos Mencia on No Strings Attached
@ Sycuan Casino, sycuan.com
11.1-3: Matt Rife
"Just BALLED TF OUT at Bed Bath & Beyond. All you goofballs out here poppin' bottles and getting tables...but what's your pillowcase thread count like fam? Do you even f**ks with matching soap dispensaries????" — Matt Rife on Twitter
@ The American Comedy Co., americancomedyco.com
11.3: Felipe Esparza
"I used to be a horrible person before, man. I used to borrow money from my son's mom's new husband. Then I would give her that money as child support." — Felipe Esparza on Stand Up for Family

@ Balboa Theatre, sandiegotheatres.org
11.3: Nick Cannon
"I tried to follow in my family's footsteps and make my grandfather proud — I tried to join a gang. For real. … I tried to join the Bloods. That didn't work. My mama kept messin' up the damn laundry. She was mixin' my red bandanas in with the whites. I was showin' up to school in pink khakis. They thought I was gangbangin' for breast cancer awareness." — Nick Cannon on Mr. Showbiz
@ Viejas Arena, viejas.com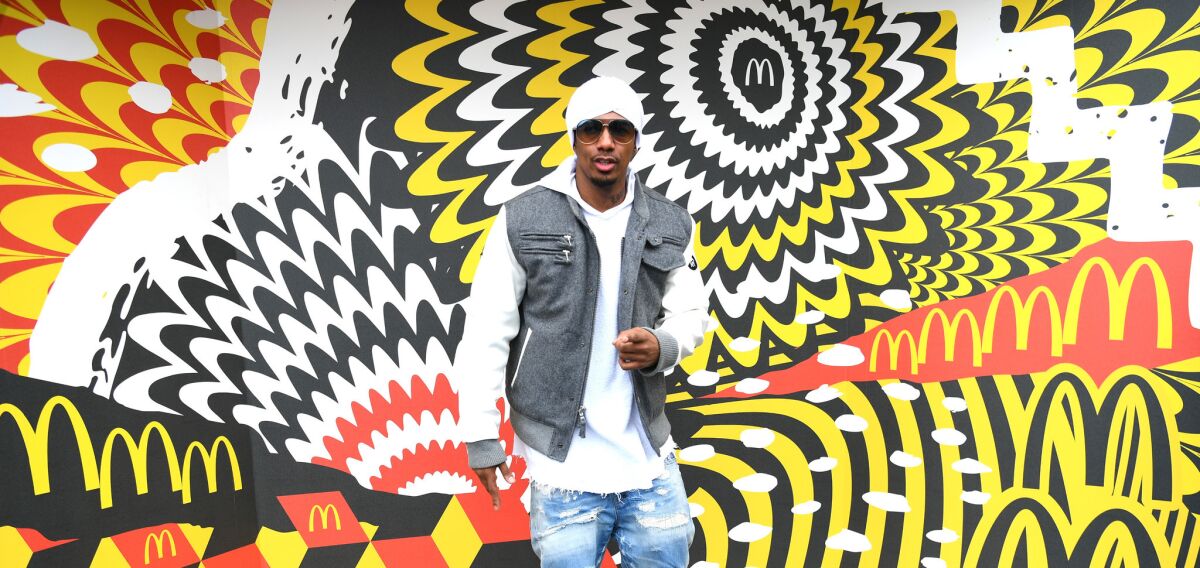 11.9-11: Heather McDonald
"If your husband is like mine and insists that you share a fountain drink at a Panda Express, ladies, there is an excellent chance that he will never spend a grand on a hooker. I'm just saying, let's look on the bright side." — Heather McDonald on I Don't Mean to Brag
@ The American Comedy Co., americancomedyco.com
11.15-17: Todd Glass
"Some people say, 'I hate cats.' First of all, relax. 'I hate cats.' Really? Really? Is that true? Isn't the truth you saw a cat you loved, you saw a big, fat tabby cat come out of somebody's bedroom, and you went, 'Pst,' and it walked away? You're like, 'F**k, I hate cats.' No, cats hate you. Come on. No, come on. I got you good." — Todd Glass in Act Happy
@ The American Comedy Co., americancomedyco.com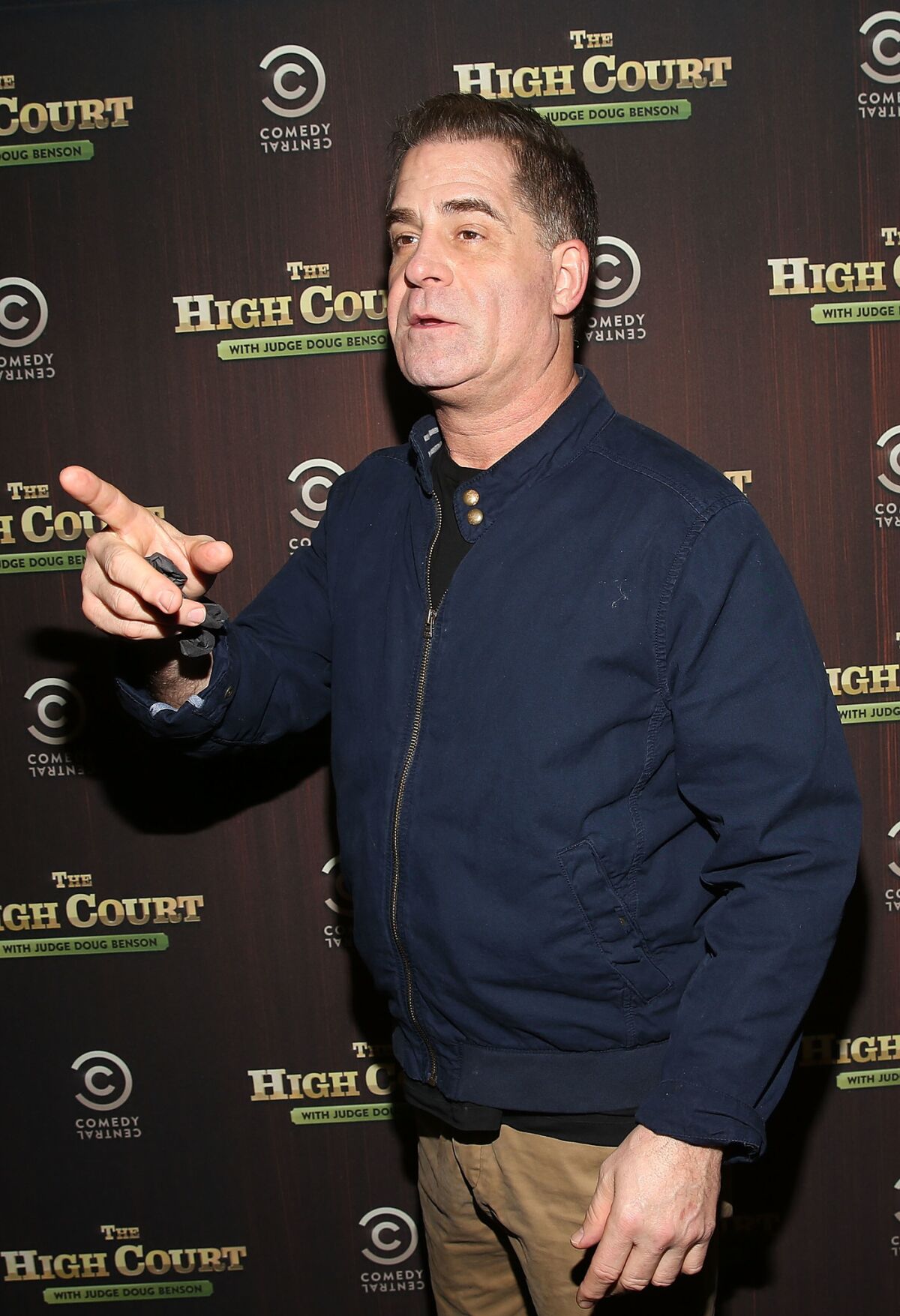 11.15-18: Whitney Cummings
"Maybe I'm jaded but I'm really starting to worry that inspirational quotes on Instagram aren't going to fix our country." — Whitney Cummings on Twitter
@ The Comedy Store, thecomedystore.com/la-jolla
11.17: Platinum Comedy Tour
(Mike Epps, Tony Rock, Sommore, Bruce Bruce and Earthquake)
"Black people can be anything they want to be. We have been everything in this earth and will be everything — except for one thing. I can tell you who wasn't black: Noah. 'Cause there's no way no black family was on no boat for 40 days and 40 nights and didn't eat those two chickens." — Earthquake on Just for Laughs
@ Valley View Casino, valleyviewcasino.com
11.18: Jen Kirkman
"It's not that I don't want kids; I just don't want to be a mom. Like, I could be a dad. I could easily be a dad. Easily! I could lay on the couch and have my kid come up to me for the first time when they're 5 years old and go, 'Dad, can I go outside?' and go, 'I don't know. Ask your mother.' That I can do. I'd be amazing at that." — Jen Kirkman on Comedians of Chelsea Lately
@ The American Comedy Co., americancomedyco.com
11.23-25: Taylor Williamson
"I'm pretty sure Apple started using USB-C ports so they could make every person on earth have to say, 'I can't find my dongle!' " — Taylor Williamson on Twitter.
@ The Comedy Store, thecomedystore.com/la-jolla
11.23-25: Jeremy Piven
"Listen, Lloyd, I want you to put all my files, folders, binders, *everything* into a box! If you find a used condom, an executioner's mask and a f**king spike paddle, don't think, just pack that bitch! Chop suey!" — Jeremy Piven as Ari Gold on Entourage
@ The American Comedy Co., americancomedyco.com
11.29-12.1: Chris Distefano
"Look, I'm born and raised in Brooklyn, New York. The neighborhood I'm from is Bushwick, Brooklyn. And now it's all gentrified. But in 1984, f***ing warzone. The whole neighborhood was on fire. But now everyone's got cupcakes and quinoa, and it's hard for me to see the neighborhood, you know what I mean? It's like, the hipsters, they come in with the yoga classes, fruit shakes, racial harmony, 'We're gonna make a difference,' I'm like, 'You're gonna get shot, OK? You're riding a unicycle down the street, so I will kick you in the pu**y.'" — Chris Distefano at The Laugh Factory.
@ The American Comedy Co., americancomedyco.com
11.29-12.1: Bert Kreisher
"Don't ever try to do something you saw on a porn in your bedroom. I did this move, I've seen it a hundred times, where you like, hit it from the side, you know? And I'm doing it, and all of a sudden, my wife looks at me, and she goes, 'Are you trying to show this to someone?' I'm like, 'Oh, they only do this for the camera angle.'" — Bert Kreisher on Secret Time
@ The Comedy Store, thecomedystore.com/la-jolla
Sign up for the Pacific Insider newsletter
PACIFIC magazine delivers the latest restaurant and bar openings, festivals and top concerts, every Tuesday.
You may occasionally receive promotional content from the Pacific San Diego.