Laughing stock: December comedy shows
Comedians performing in San Diego this month include Trevor Noah, Alonzo Bodden, Bobby Lee and Rod Man.
11.30-12.1: Rod Man
"I got a ticket for being in the carpool lane. And I thought I was helping traffic because there was a lot of cars in the other lanes. So I got in the carpool lane and started riding good. But then a police on a motorcycle got right behind me, and I was like, man, he is after somebody. Let me get out of the way. Then he come up to the car, and I thought like maybe I'm a witness to something, I don't know. He told me I can't be in this lane, and I said why not, and he said, 'Because you've got to have another occupant in the vehicle.' I looked at him, and I looked at his motorcycle, and I said, 'Well, you don't have an occupant in your motorcycle, so I'd like to press charges too, that's all I'm sayin'. As a matter of fact, leave the motorcycle, and get in the car with me. Then we both will be in compliance with the law.'" — Rod Man at The Funny Bone
@ The American Comedy Co., americancomedyco.com
12.6-8: Robert Kelly
"If I have to tie my shoe, I could die. I could die. 'Cause I have to hold my breath like I'm swimming for conch shells off the coast of Puerto Rico." — Robert Kelly at the Gotham Comedy Club
@ The American Comedy Co., americancomedyco.com
12.7, 8: Joey Diaz
"I lit a bum on fire one time in Hollywood. Not because I wanted to — I was smoking a joint. I threw the flame out the window. And he was downstairs with a Kmart sweater on with like a f***ing blanket. It lit up on flames. And I'm good. I went down and brought him another blanket. You know me; I'm tight with that. I heard him down there f***ing yelling and screaming, so I brought him down another blanket. But that's the type of guy I am." — Joey Diaz on The Degenerates
@ The Comedy Store, thecomedystore.com/la-jolla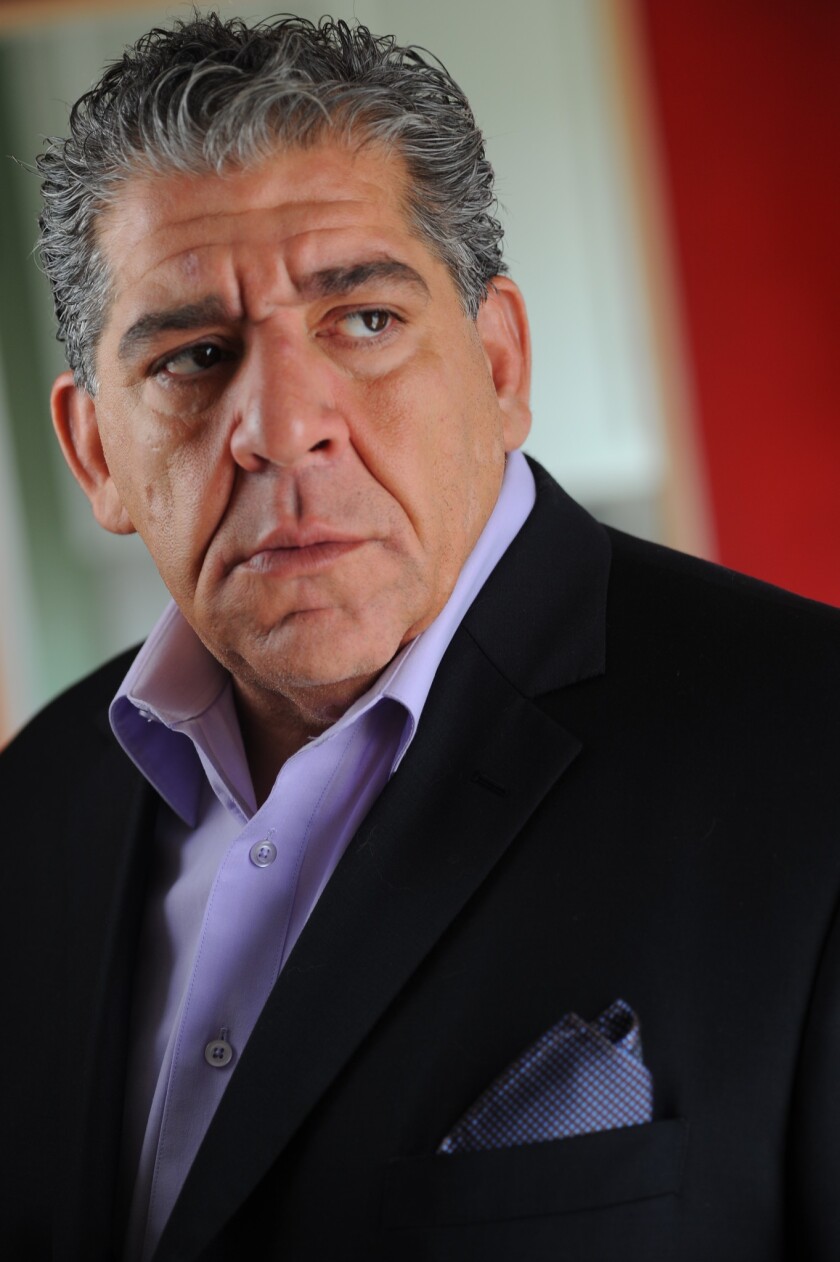 12.14: Neal Brennan
"The Internet is like a Choose Your Own Adventure book except every adventure ends with me masturbating." — Neal Brennan on 3 Mics
@ House of Blues, houseofblues.com/sandiego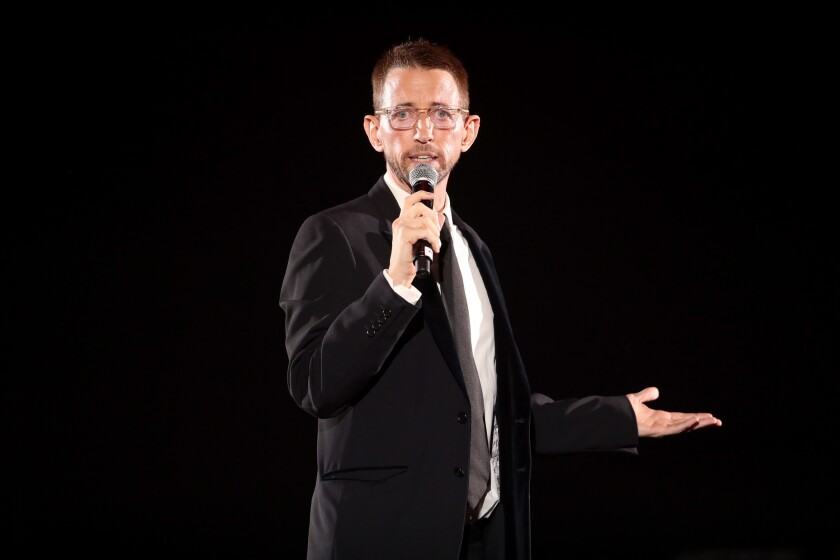 12.14-16: Rex Navarrete
"I'm so proud to finally see Filipino food featured on Food Network instead of Fear Factor." — Rex Navarrete
@ The American Comedy Co., americancomedyco.com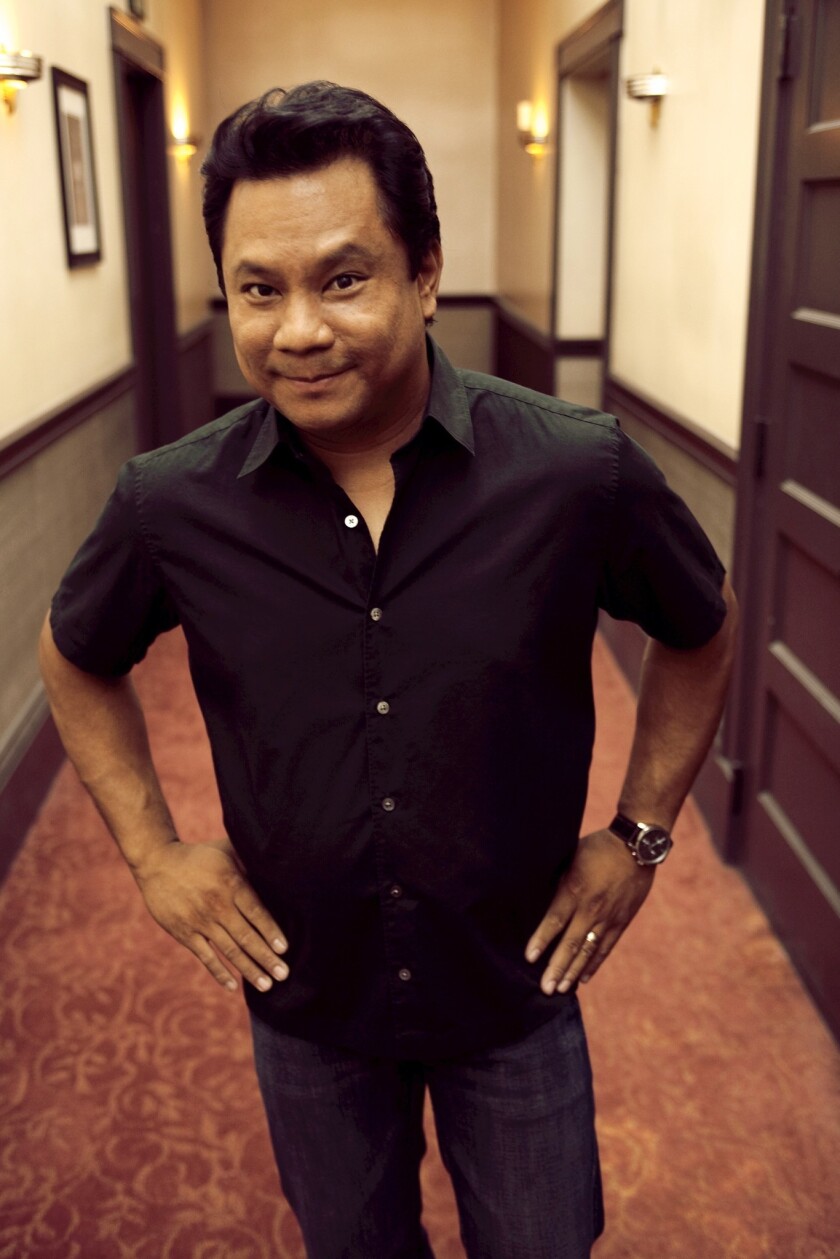 12.14, 15: Trevor Noah
Editor's note: It was announced on Dec. 5 that, due to illness, both of Trevor Noah's San Diego-area shows would be postponed for a TBD later date. Tickets will be honored for new show date, but refunds also are available at point of purchase.
"One of the greatest things you can do when you travel is traveling to a country where they don't speak your language. That's probably my favorite thing, going to a place where they don't speak English, just to make you realize how insignificant you really are. You're not the center of the universe. There's another world that exists beyond you. I try and do that all the time. I try my utmost. I go to English-speaking countries, but I try every now and again to go to a country where they speak no English. Like, recently, I went to Scotland." — Trevor Noah on Afraid of the Dark
@ Pechanga Resort & Casino (12.14), pechanga.com; @ Viejas Arena at Aztec Bowl (12.15), as.sdsu.edu/viejas_arena
12.20-22: Bobby Lee
"I was at a Starbucks, this really happened, this old man came up to me, and he goes, 'Are you Korean?' I got scared. I'm like, 'Yeah.' Then he goes, 'I fought in the Korean War.' I didn't know whether to say, 'Thank you,' or 'F***ing cool!' or I don't f***ing know, ya know? But what came out of my mouth was 'Me too.' Then he got mad. 'WHAAAT!' So I started improvising. 'That's my name, Mi Too.'" — Bobby Lee at the Laugh Factory.
@ The American Comedy Co., americancomedyco.com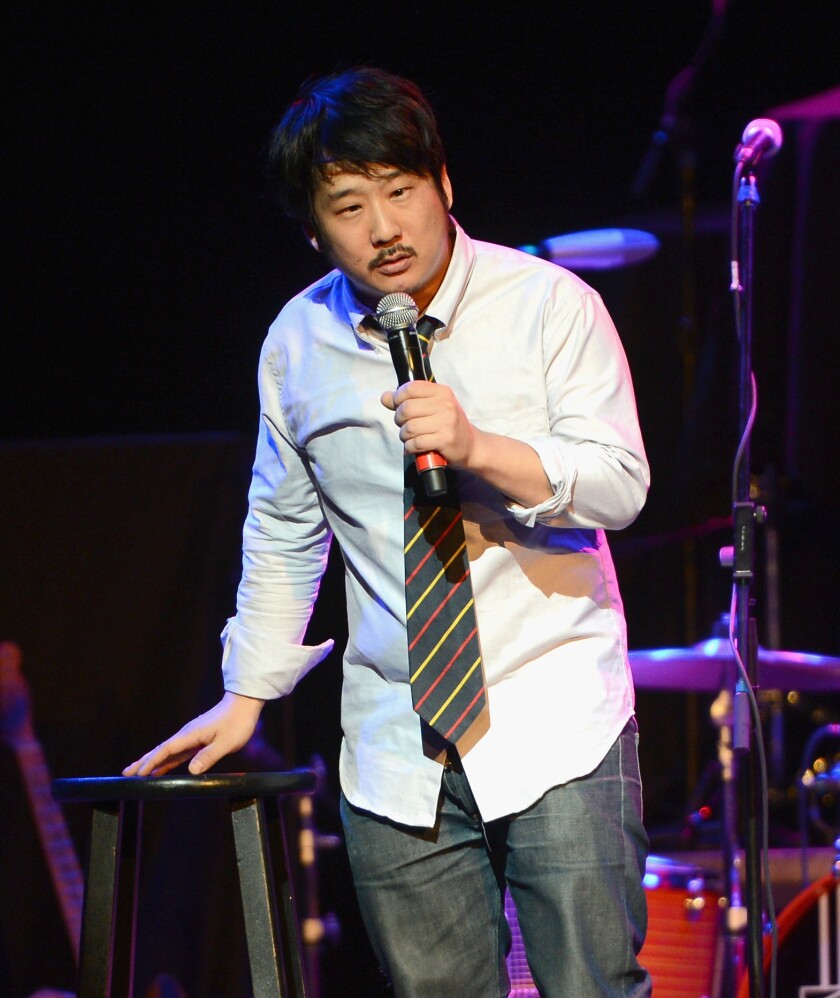 12.21-23: Alonzo Bodden
"There is nothing more bitch-ass than a grown man as he puffs on flavored steam. Listen, you're a man. You want to smoke, you risk cancer like a man. You don't walk up to me puffing Cherry Jubilee for god's sake." — Alonzo Bodden on Historically Incorrect
@ The Comedy Store, thecomedystore.com/la-jolla
12.27-29: Gareth Reynolds
"What I love about Marvel movies is the unpredictability. Like, will the superhero beat the bad guy, or defeat the bad guy, or perhaps they will win and beat the bad guy? You just never know. You never. Know." — Gareth Reynolds on Twitter
@ The American Comedy Co., americancomedyco.com
12.28-30: Steve Trevino
"Some of you women, you get insecure about your t*ts. And I'm telling you, as a man, don't. Do not. Some women, 'My t*ts are small.' Uh, I would like to see them. 'I only have one t*t.' Can I see it? I would like to uh … 'I'm an old lady. My t*tties sag.' Ma'am, if you don't mind, I'd … I'm telling you. If an old lady came up to me and said, 'Young man, would you like to see these old-lady t*tties?' I'd go, 'Ugh … yes. Yes, I would. Yes. Yes. Make it quick, make it quick. My wife's coming. Make it quick.'" — Steve Treviño on Relatable
@ The Comedy Store, thecomedystore.com/la-jolla
---