'Top Chef' cook digs deep into Mexican cuisine at El Jardin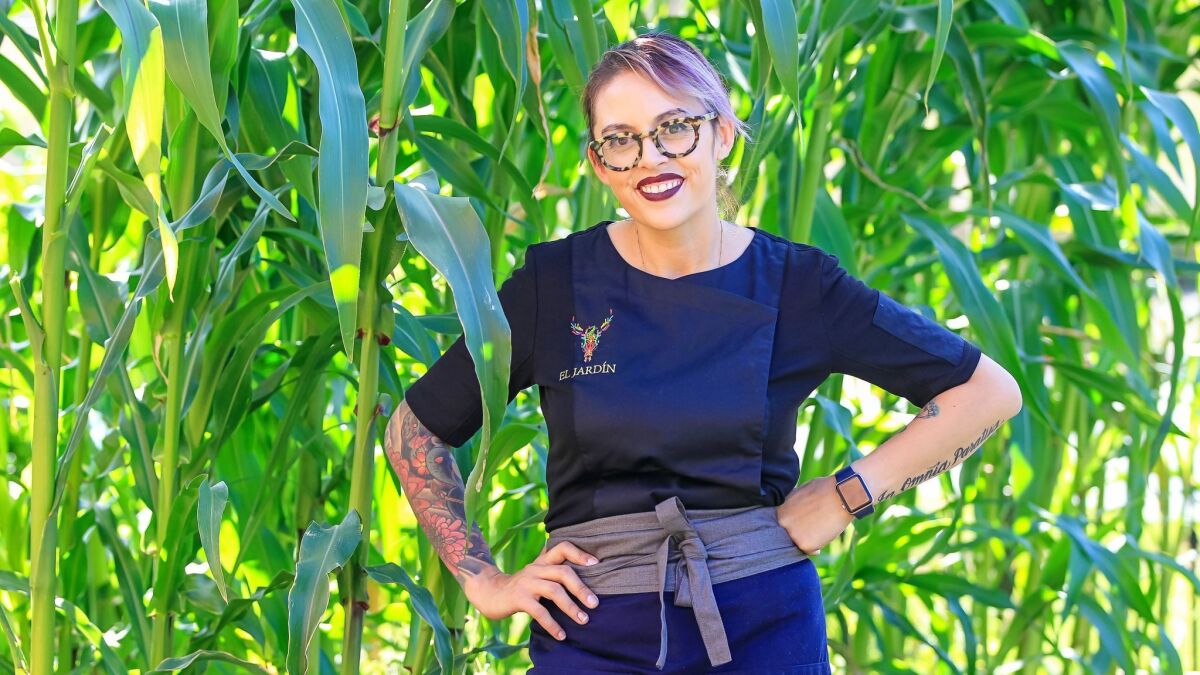 Last winter, American TV audiences were introduced to fiery chef Claudette Zepeda-Wilkins on the Bravo series "Top Chef." This month, San Diego diners are getting a fresh taste of the homegrown Latina at her new restaurant, El Jardin.
Built and owned by San Diego's Rise & Shine Restaurant Group, El Jardin is an 8,000-square-foot indoor/outdoor 140-seat garden restaurant that specializes in the regional Mexican cuisine that the 33-year-old chef grew up eating and cooking on both sides of the border. It opened last weekend.
"This restaurant," she said early last week, "represents my past, my present and my future."
El Jardin is a Mexican restaurant like no other in San Diego and there's a lot riding on its success. Founder/owner Johan Engman, who owns 12 restaurants in San Diego County, said it's the most expensive venue he's ever built. And for Zepeda-Wilkins, it's the first time she's run her own kitchen, designed her own space, hired her own staff and staked her reputation on comida abuelita, or what she fondly calls "chic grandma food."
"This is the food I grew up on. It's the food I love and the food that makes me happy," she said. "As a chef, I have the ability to impart memories that remind people of something. This food represents the best memories of my life."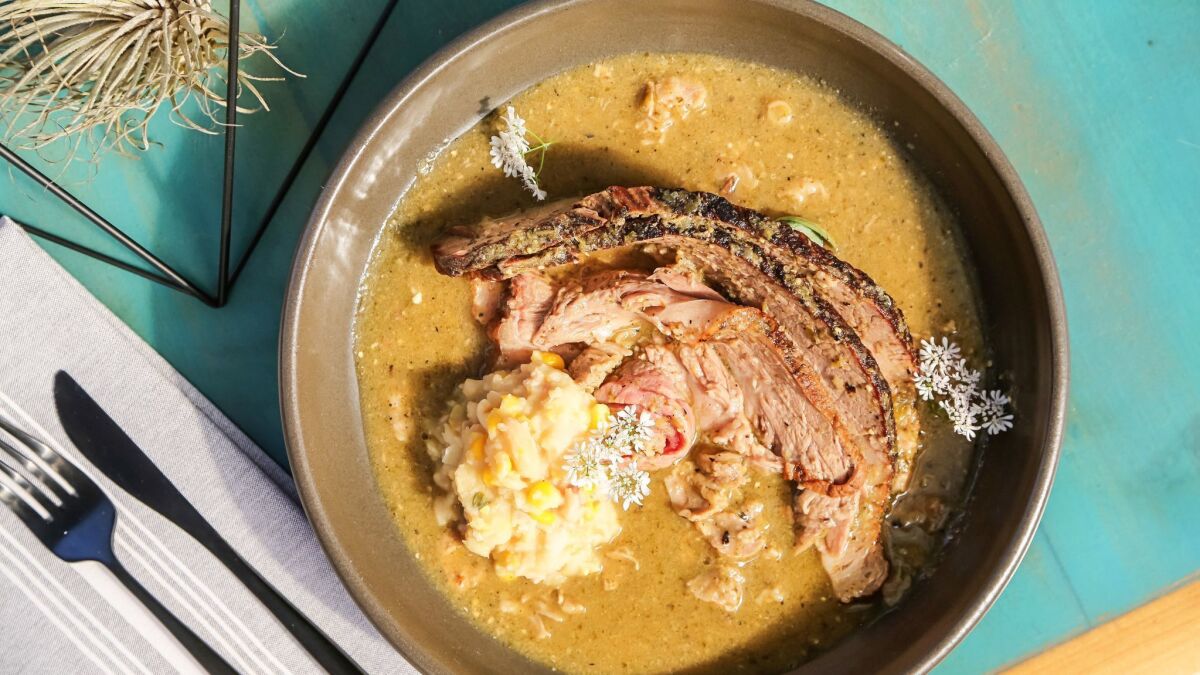 Zepeda-Wilkins was born and raised in Imperial Beach, the only girl in a family of five boys. She says she was a child so nosy, energetic and willful that her parents thought she'd become a lawyer. Instead, she gravitated to the kitchen.
Her mother and grandmother were excellent cooks, and she spent three months every summer at Las Calandrias, a famous Guadalajara restaurant owned by her aunt Lorenza. Together they shopped for ingredients around the state of Jalisco and cooked side by side.
By age 17, she was determined to become a chef but it wouldn't be easy. A rebellious teen, she'd been kicked out of the house at 15. And by 18 she was a single mom with an infant son. She enrolled in culinary school but couldn't afford the tuition and was forced to drop out after a year.
"Having kids humbles you. Standing in line for welfare humbles you. You fall a lot. I have numb shins from constantly being on my knees taking life's beatings," she said.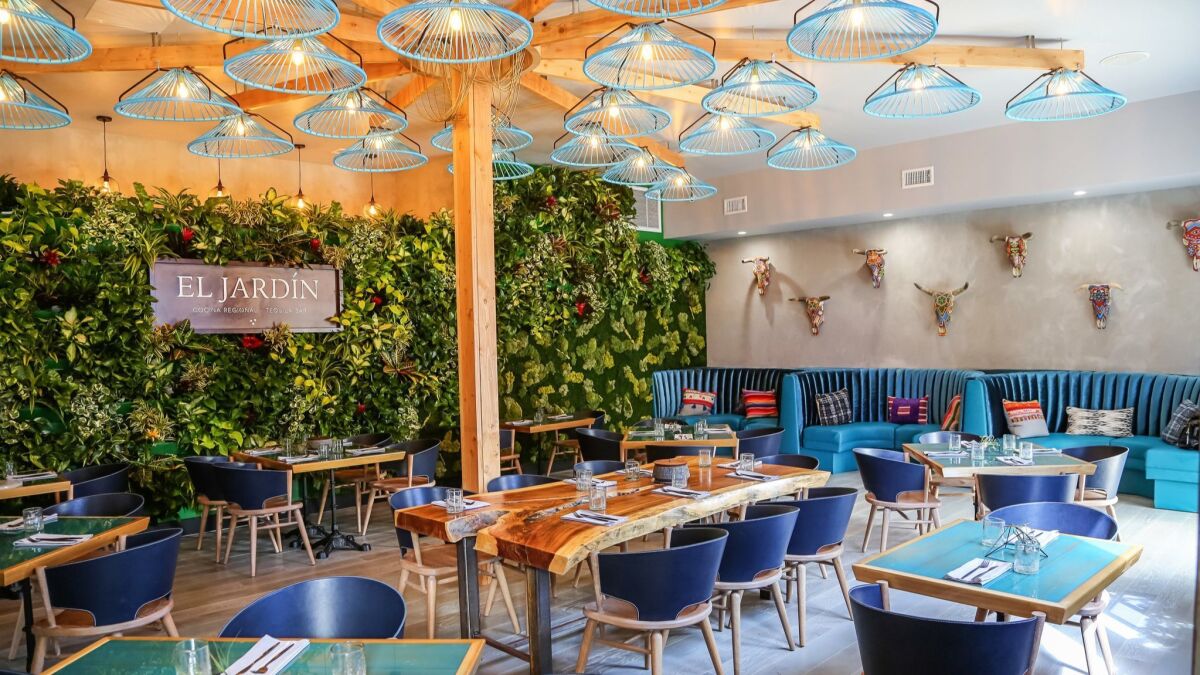 Fortunately, another Latina chef came along and took a chance on her. Denise Roa, now executive chef of Rancho La Puerta in Tecate, offered the young mom a kitchen job in an Italian restaurant in San Diego and her professional cooking career began.
After a stint as a pastry cook at Jack's La Jolla, Zepeda-Wilkins landed a job as the pastry chef at El Bizcocho, the once-acclaimed but now-defunct fine-dining restaurant at the Rancho Bernardo Inn.
Her boss was Gavin Kaysen, now a two-time James Beard Award-winning chef who owns two restaurants in his native Minnesota. He became her mentor, her friend and her champion.
"Claudette has always been fearless," Kaysen said. "She's got that fire. She's always known what she's wanted and she goes after it. People fear that and if it's a woman they fear it even more."
Kaysen led the young and ambitious four-member El Biz kitchen team from obscurity to national prominence. He described Zepeda-Wilkins as hard-working, creative and always happy to pitch in to help others.
From El Bizcocho, she went on to three years at Jsix Restaurant, where she expanded her expertise into breadmaking, charcuterie and whole-animal butchery. Then — thanks to a Gypsy spirit she says she inherited from her 81-year-old father — she spent a few years traveling the world, cooking around town and running her own candy company.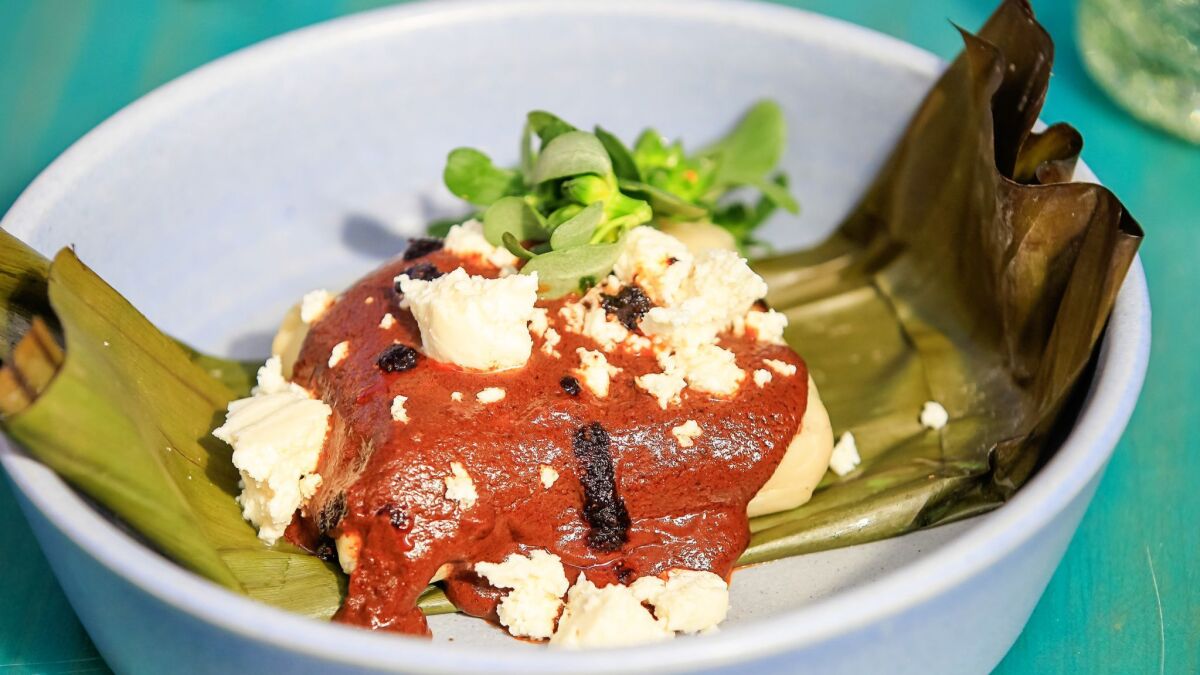 In 2010, she married Marine veteran Jeremy Wilkins. They live in Chula Vista with their children James, 15, and Hailey, 12.
Although she'd been quietly earning respect among San Diego chefs for years, her public stature rose in 2015 when she was hired by famed Baja Med chef Javier Plascencia for his much-anticipated high-end Mexican restaurant Bracero Cocina de Raiz in Little Italy.
She was quickly promoted from butcher and kitchen lead to chef de cuisine, but Plascencia left, she got fired and the restaurant failed in less than two years.
Zepeda-Wilkins said she was fired for being "mean" to co-workers, but she sees herself more as just a chef with high standards. She points to the fact that several of the cooks who worked under her at Bracero have now joined her at El Jardin.
"I grew up with strong women left and right who never let me complain so I don't like people who say 'poor me,' " she said. "If I'm mean to you, I'm just being myself and I'm being honest. You'll always know where I'm coming from."
Engman said he's aware of people's perceptions about Zepeda-Wilkins' personality, but he sees her as loyal, down to earth, family-oriented and fiercely dedicated to her craft.
"She's a perfectionist," Engman said. "We both have very high expectations of people and sometimes that backfires. But it's good to stick to those things. If you accept mediocre behavior, you'll get mediocre results."
Not long after Bracero closed, Zepeda-Wilkins was recruited to appear on the second season of "Top Chef: Mexico," where she placed sixth. That was followed by a controversial run on season 15 of "Top Chef: Colorado."
In Mexico, she was the season's sweetheart, cooking breakfast for all her competitors each morning and making lifelong friendships. In Colorado, she said she felt excluded by the other chefs and her outspokenness and defensiveness turned her into the season's villain.
"Because I'm so non-filtered when I talk, I should have known what would happen, but it still blindsided me," she said.
The regional Mexican dishes Zepeda-Wilkins cooked on the show amazed "Top Chef" lead judge Tom Colicchio, but in the end, Internet trolls ripped her to pieces on social media.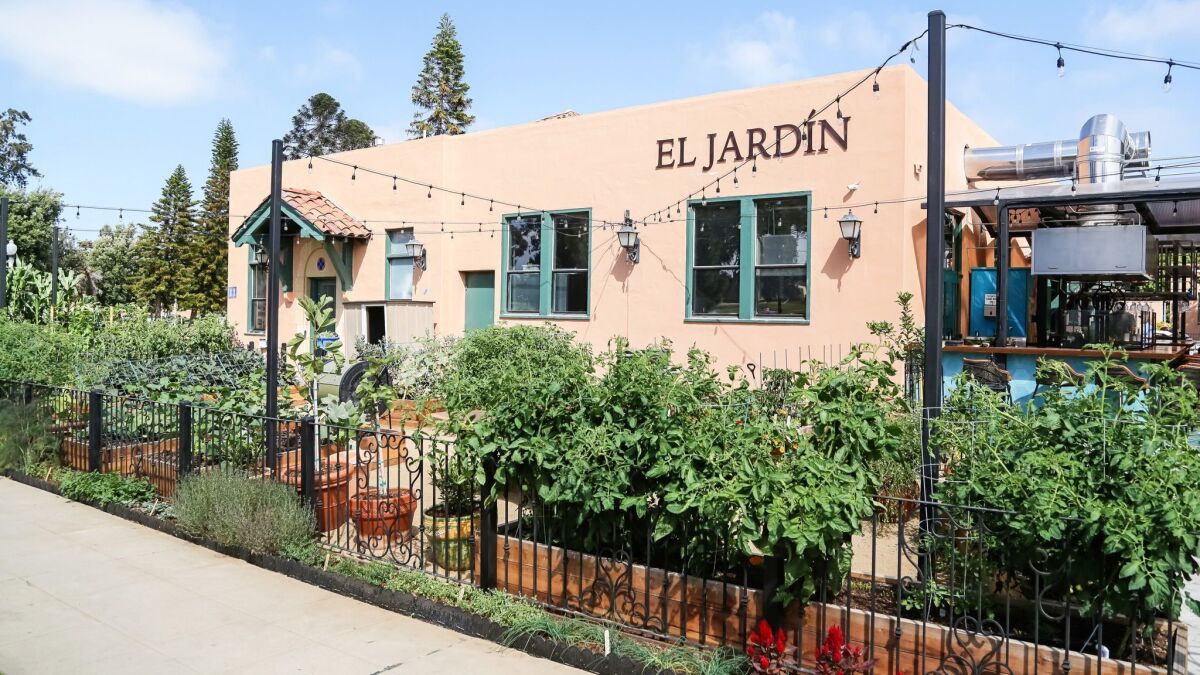 To cope, she dyed her hair firebird red and, like the phoenix tattooed on her upper back, she rose from the ashes. Engman and El Jardin were waiting for her when she landed.
Engman said he came up with the idea for El Jardin a year before he met Zepeda-Wilkins. He hired her in 2017 to be a corporate R&D chef while they waited for El Jardin to open.
"I didn't want to lose her," Engman said. "I knew she was a super talent, not only from a culinary standpoint in terms of flavor, but she has that passion and drive and personality that people can fall in love with."
Engman originally envisioned a Baja-style menu, but after competing on "Top Chef: Mexico," Zepeda-Wilkins convinced him to embrace Mexican regional cuisine using imported indigenous ingredients.
"It took some getting used to," he said. "I thought if we could execute this properly, it's a good idea. If we can't, it's going to be a big flop. We had to go all in."
And so they have. The menu features scallops from Sonora, shrimp from Riviera Nayarit, molé from Oaxaca, sausage from Yucatan, as well as Zepeda-Wilkins' favorite enchiladas and pozole dishes from her aunt's restaurant in Guadalajara.
El Jardin is also almost entirely furnished with Mexican goods, including furniture from Guadalajara, bowls from Mexico City and plates from Oaxaca.
El Jardin's beverage director Christian Siglin makes one the restaurant's signature cocktails, the "Avo-Colada"
The restaurant's bar stocks an extensive list of Mexican tequilas, mezcal, beers and wine. Because the women in her life have had such a powerful influence, Zepeda-Wilkins made an effort to buy wines from women winemakers and she has a higher-than-average number of women cooks in her kitchen.
The challenge now will be getting local diners and tourists, who are accustomed to French fry-stuffed burritos and Rubio's fish tacos, to embrace regional Mexican cuisine.
"San Diego is a hard town to do Mexican food," Zepeda-Wilkins said. "Everyone's an expert, but I've been cooking Mexican food and traveling in Mexico all my life and I still don't know all of Mexico."
Another challenge is changing the public's mindset about how much quality Mexican food should cost.
Kaysen said Mexican, Korean, Filipino, Israeli and other ethnic cuisines are trendy right now, but many diners still classify them as street food, not restaurant food.
"Perception is one of the hardest parts of the business," he said. "People will spend tons of money on French cuisine, but open a Mexican restaurant and if the tacos are over $3, it's a rip-off — even when the French onion soup costs less to make than the taco."
Engman said the training program at El Jardin will help staff educate diners on the quality of the mostly imported ingredients as well as the labor involved in maintaining the restaurant's onsite, 2,000-square-foot namesake vegetable garden, which supplies a good deal of the kitchen produce.
Now it's up to the public to decide if a finer regional Mexican restaurant can make it in San Diego and if Zepeda-Wilkins' star can rise again. Whatever happens, the chef said she's not looking back.
"If I do something, it's never going to be half-ass," she said. "I'm doing it full ass."
El Jardin
Hours: Open for dinner at 5 p.m. nightly; weekend brunch, 10:30 a.m. to 3 p.m.
Address: Liberty Station, 2885 Perry Road, Point Loma
Phone: (619) 795-3414
Online: eljardinrestaurantbar.com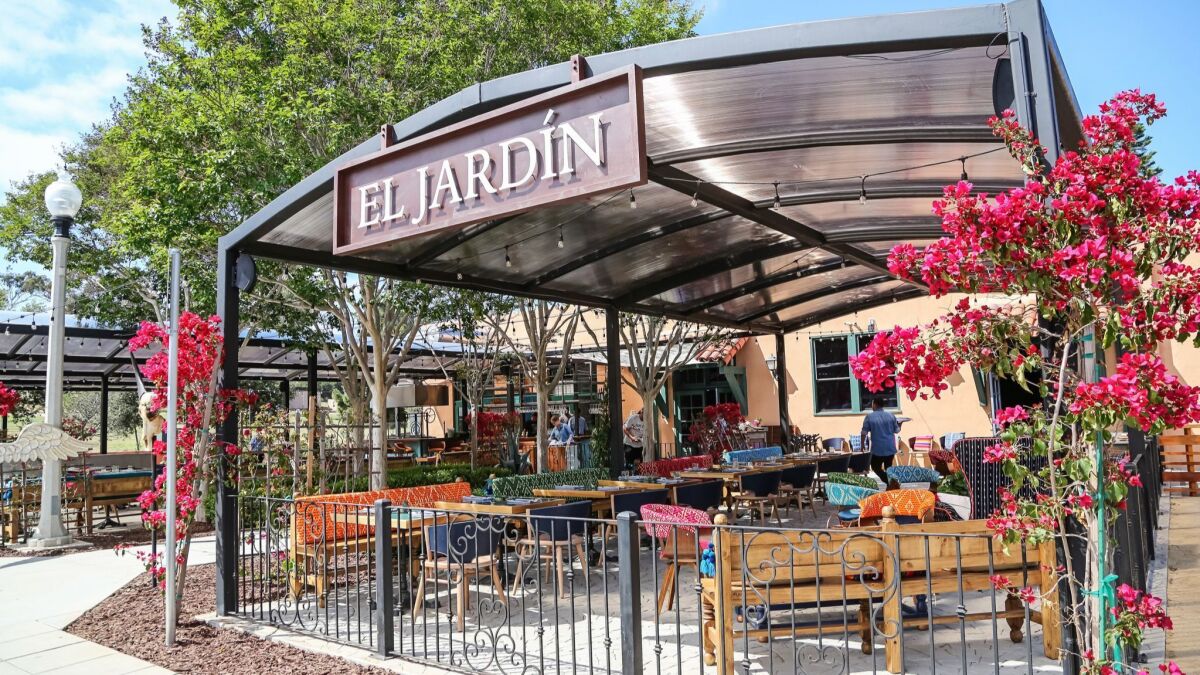 pam.kragen@sduniontribune.com. Twitter: @pamkragen
---