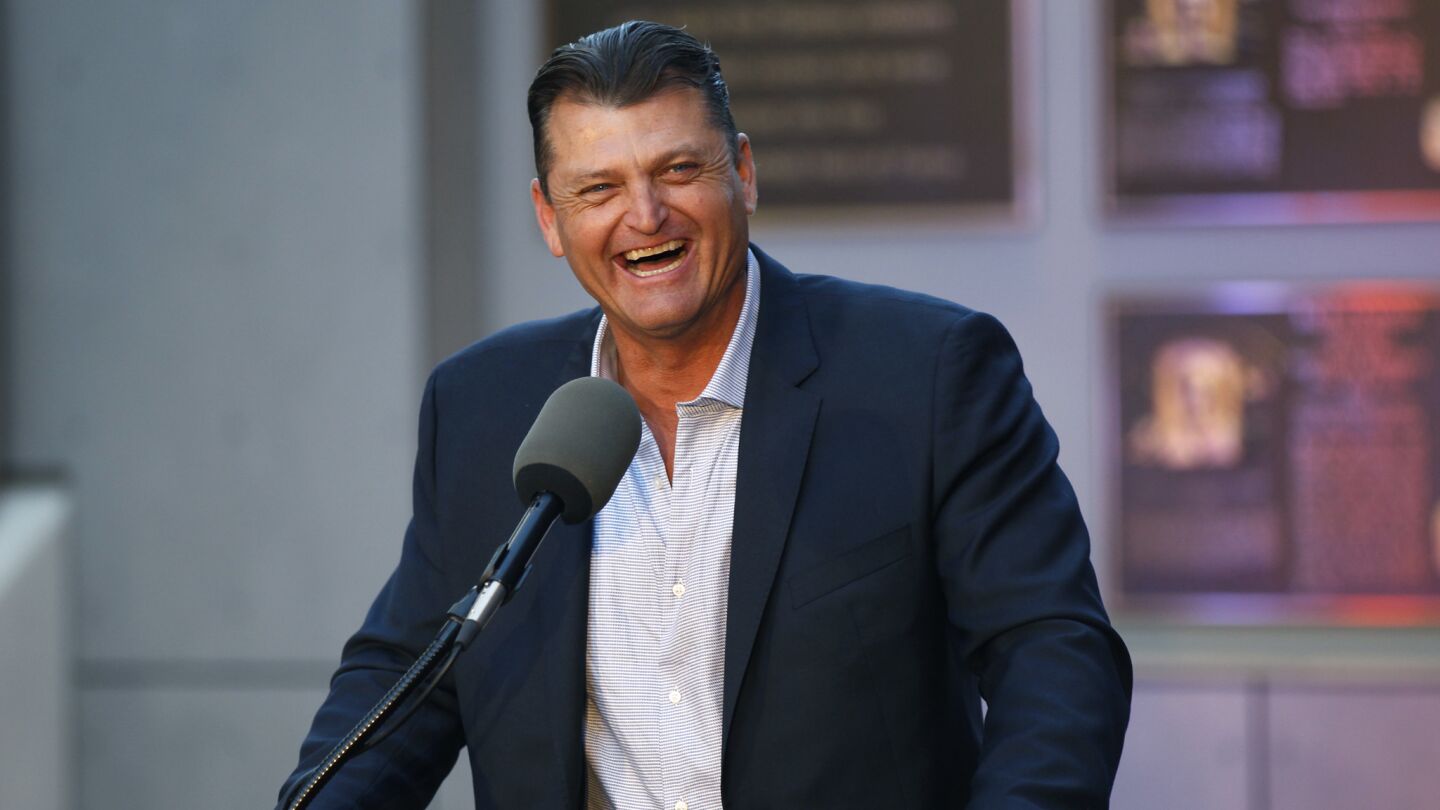 10 Images
Trevor Hoffman elected to National Baseball Hall of Fame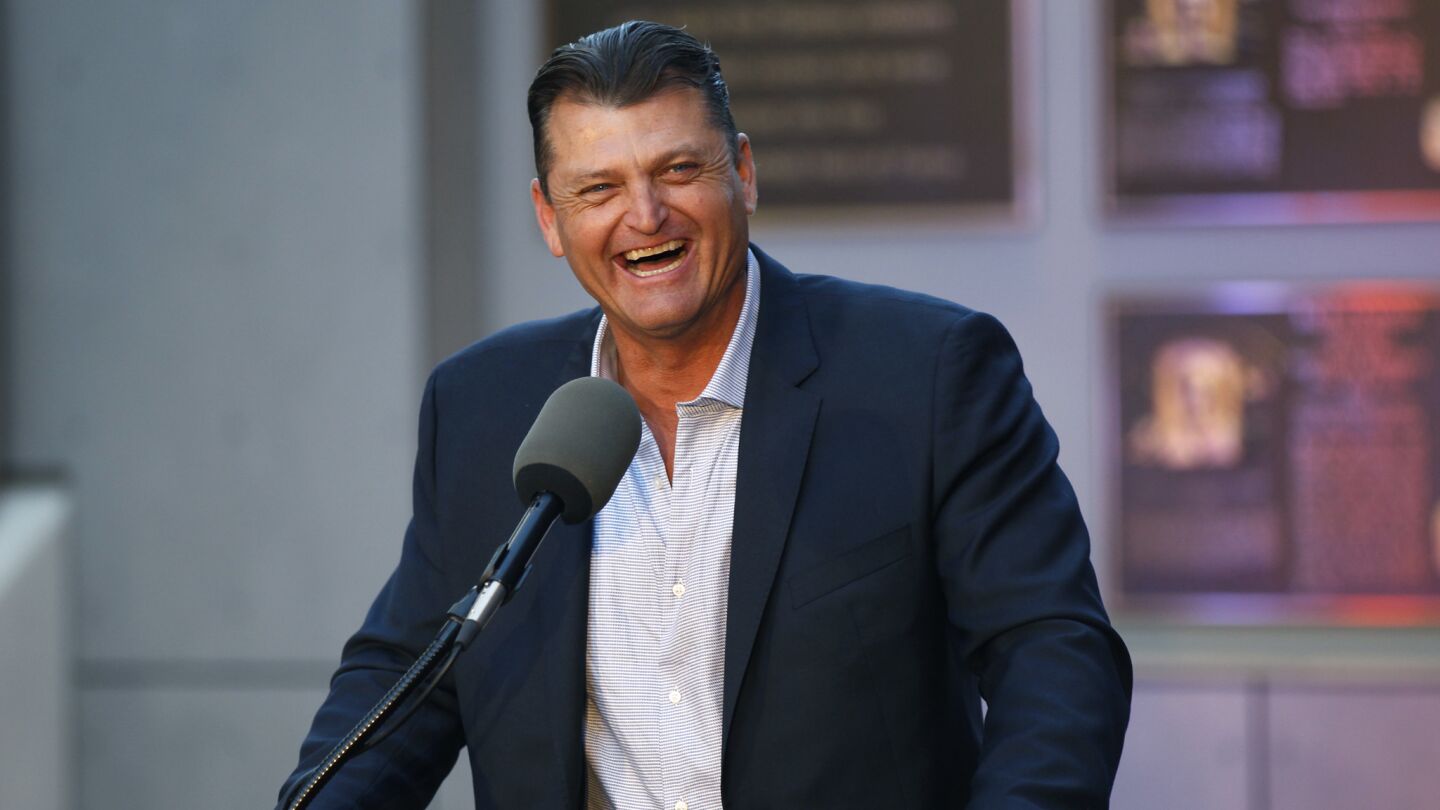 Trevor Hoffman speaks a news conference after he was elected to the National Baseball Hall of Fame at Petco Park on January 24, 2018. (Photo by K.C. Alfred/ San Diego Union-Tribune) (K.C. Alfred / San Diego Union-Tribune)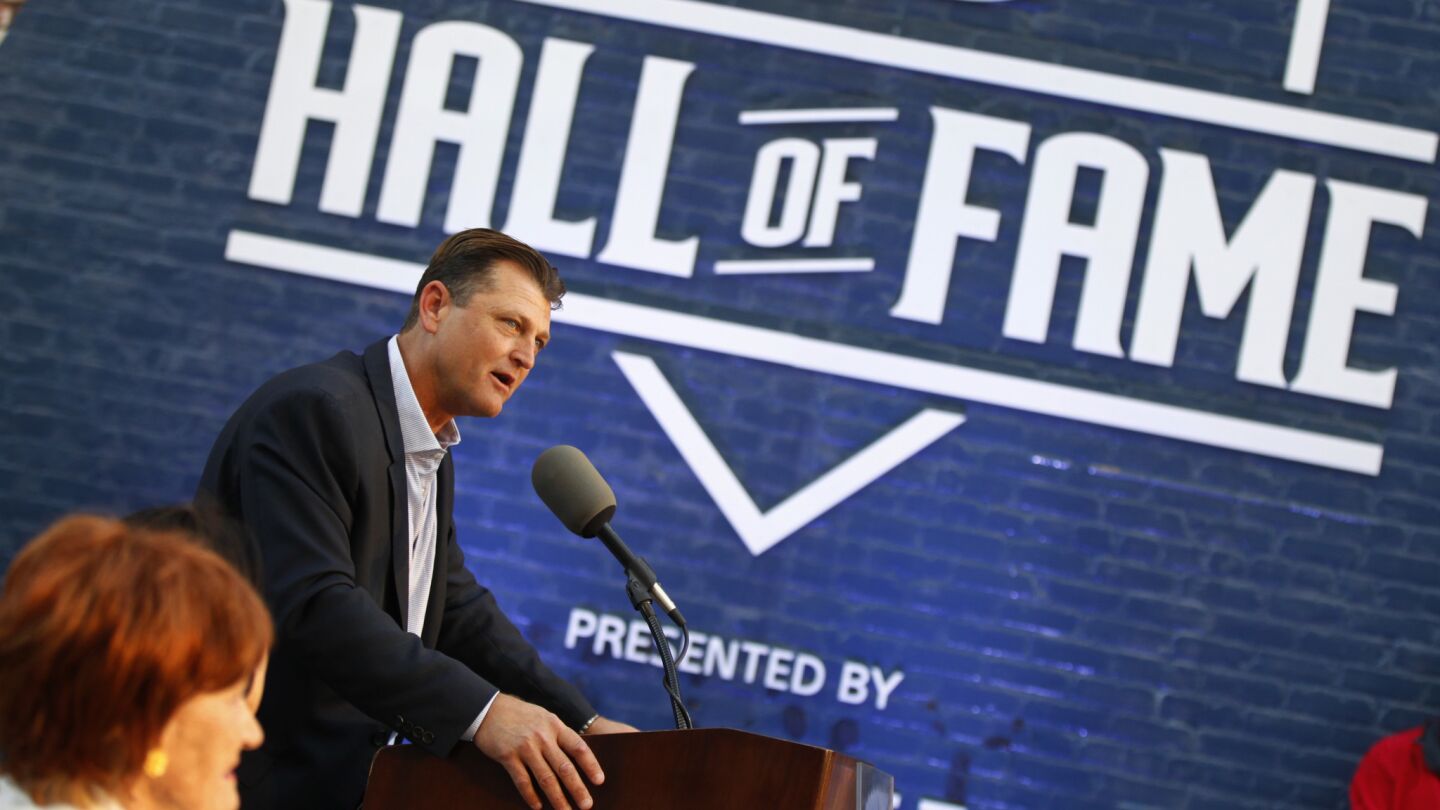 Trevor Hoffman speaks a news conference after he was elected to the National Baseball Hall of Fame at Petco Park on January 24, 2018. (Photo by K.C. Alfred/ San Diego Union-Tribune) (K.C. Alfred / San Diego Union-Tribune)
Padres season ticket holders John and Pat Kapizzi celebrate after Trevor Hoffman was voted into the National Baseball Hall of Fame at Petco Park on January 24, 2018. (Photo by K.C. Alfred/ San Diego Union-Tribune) (K.C. Alfred / San Diego Union-Tribune)
Trevor Hoffman takes a photo with fans after he was elected to the National Baseball Hall of Fame at Petco Park on January 24, 2018. (Photo by K.C. Alfred/ San Diego Union-Tribune) (K.C. Alfred / San Diego Union-Tribune)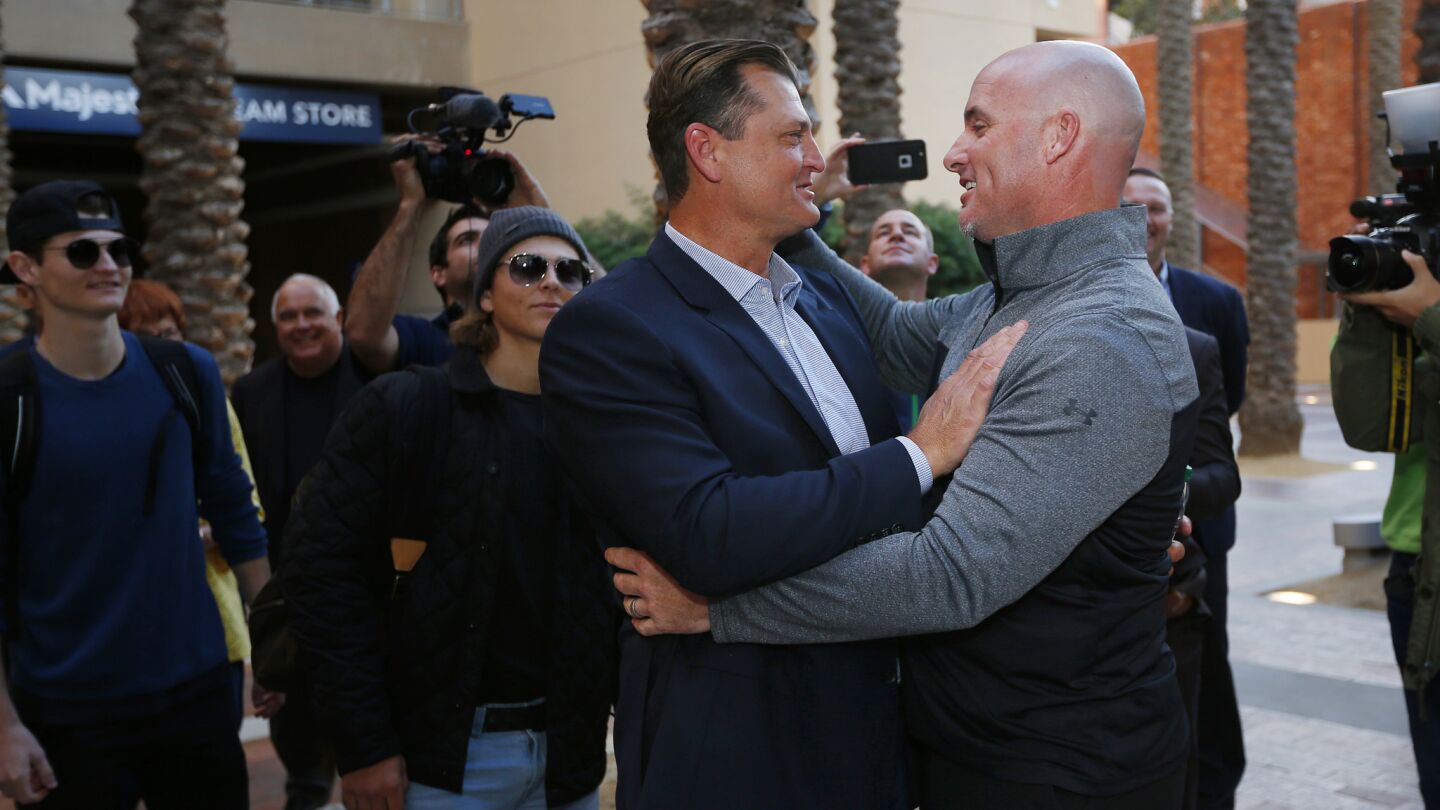 Trevor Hoffman, left, is congratulated by Mark Sweeney after he was voted into the National Baseball Hall of Fame at Petco Park on January 24, 2018. (Photo by K.C. Alfred/ San Diego Union-Tribune) (K.C. Alfred / San Diego Union-Tribune)
Milwaukee Brewers relief pitcher Trevor Hoffman is carried off the field after the Brewers defeated the St. Louis Cardinals 4-2 in a baseball gameTuesday, Sept. 7, 2010, in Milwaukee. Hoffman picked up his career 600th save.
(Morry Gash / AP)
Trevor Hoffman recorded his 500th save against the Los Angeles Dodgers at Petco Park on June 6, 2007.
(Sean M. Haffey / San Diego Union-Tribune)
Trevor Hoffman of the San Diego Padres pitches against the Arizona Diamondbacks at Petco Park on Tuesday, Sept. 19, 2006.
(K.C. Alfred / Getty Images)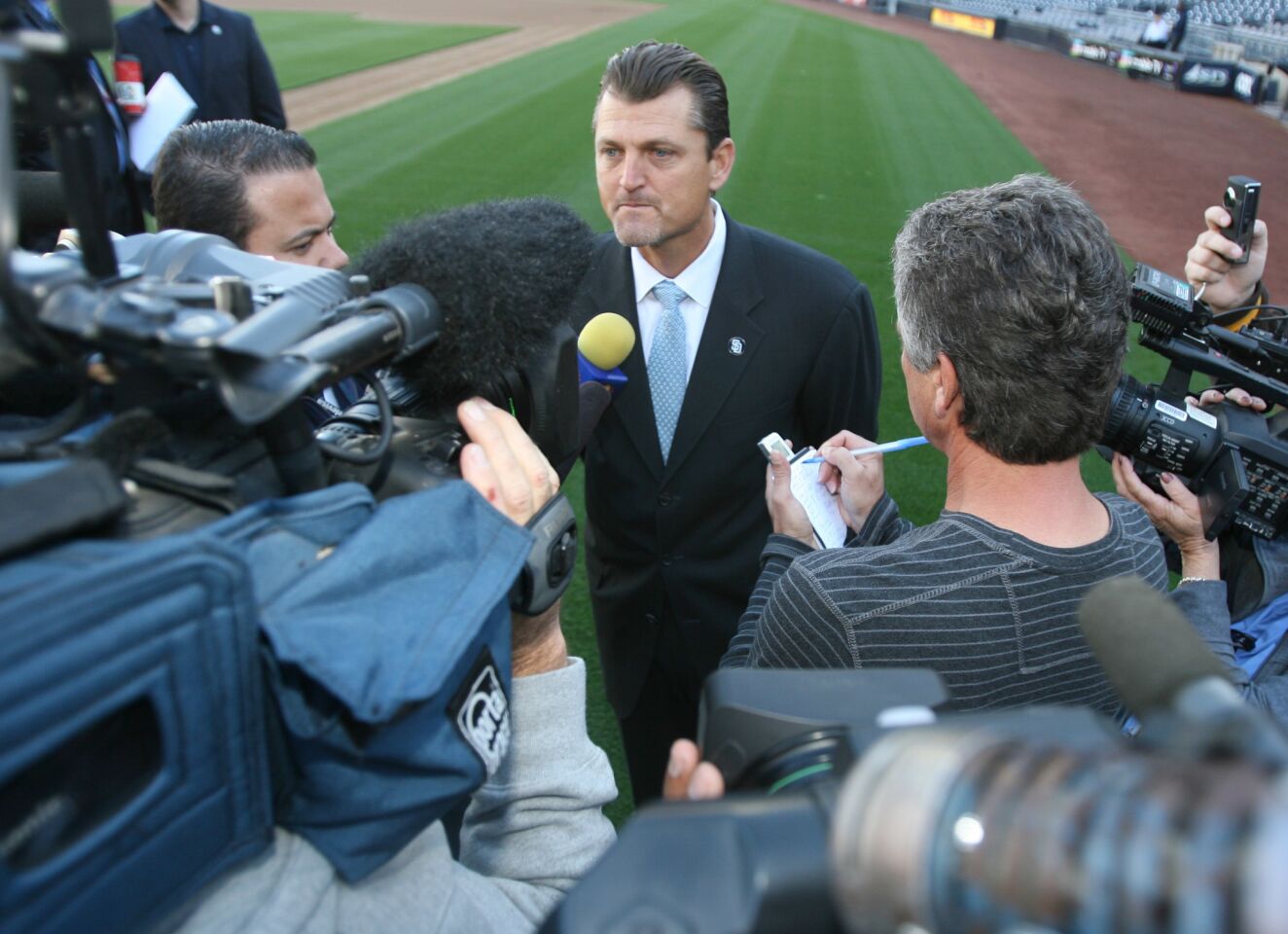 Former Padres' great Trevor Hoffman, announced his retirement at Petco Park on January 12, 2011. He will be joining the Padres' front office.
(Jamie Scott Lytle / San Diego Union-Tribune)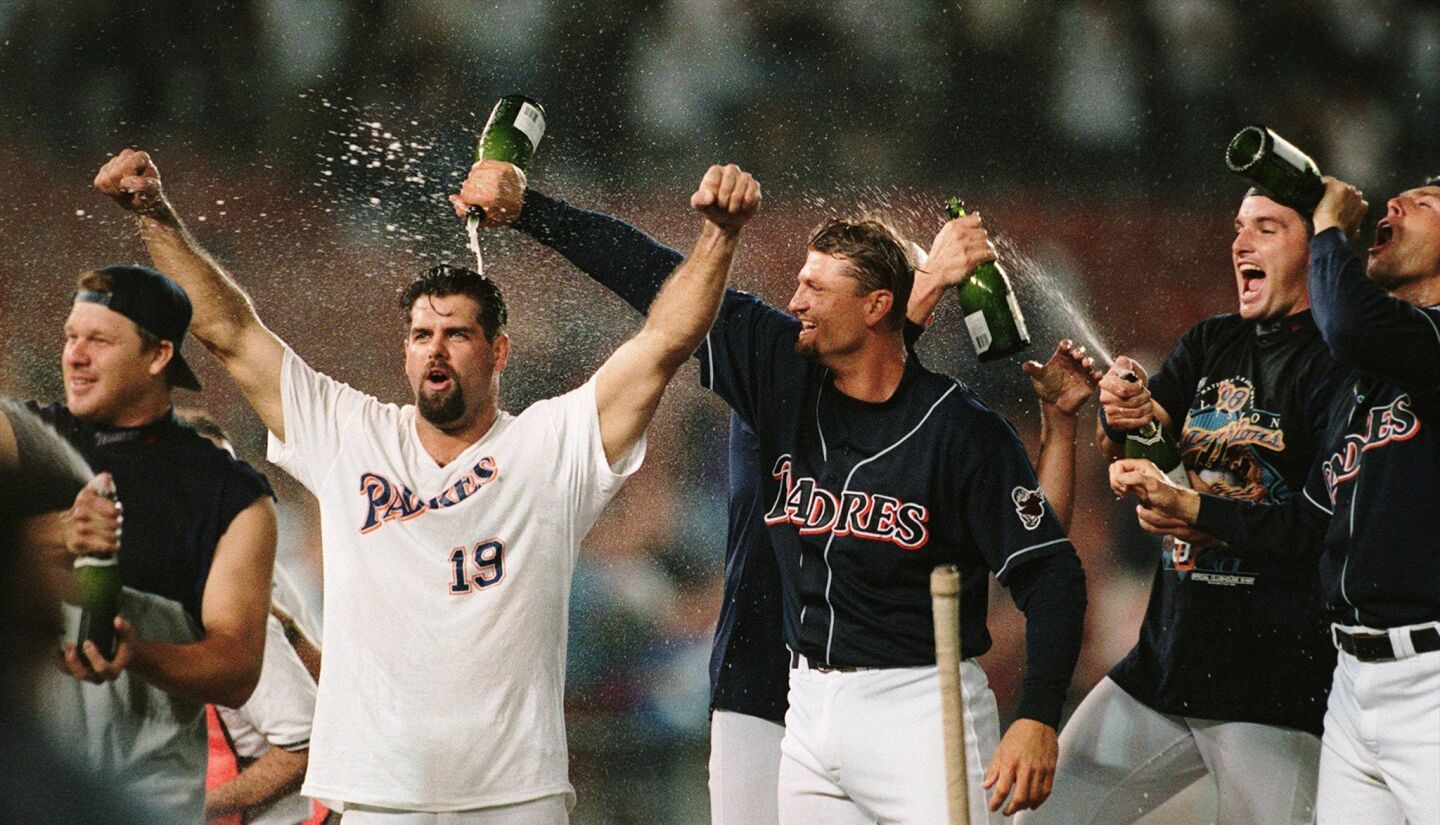 Relief pitcher Trevor Hoffman gave third baseman Ken Caminiti a champagne shower on the field minutes after the division-clinching win over the Dodgers before 60,000 fans on Sept.12,1998.
(Peggy Peattie / San Diego Union-Tribune)