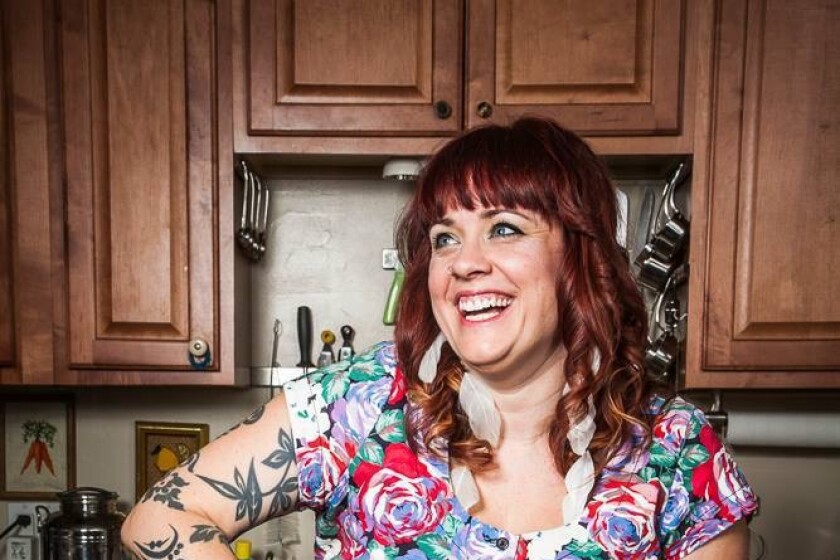 Logan Mitchell, who runs Collins & Coupe with her husband Gary McIntire, talks about how Cellar Door supper club came to be, the growth of El Cajon Boulevard, the importance of dining for the experience and balancing her passions with her day job.
For 15 years, Lauren Hodson, co-owner of Lefty's Chicago Pizzeria, has been recognizing the longtime commitment of staff members that lend their personalities to the vibe of the restaurants.

Bobby Cressey plays all kinds of genres on organ, piano and keyboard, including jazz, ska and reggae. He plays at Padres, Gulls and Sockers games and other gigs across Southern California.

There are a lot of breweries in San Diego County, but Pure Project founder Jesse Pine says that competition helps elevate the craft beer industry as a whole.

Chewing on the latest on news and events whipped up on the San Diego food scene. A monthly podcast powered by PACIFIC magazine and Facebook group Eating and Drinking in San Diego.

When it comes to cocktails, craft beer and whatever locals are pouring, the glass is always half full in San Diego! A monthly podcast powered by PACIFIC magazine and Facebook group Eating Drinking in San Diego.
Ready to move into the apartment or condo of your dreams? Check out the properties on the following pages to see some of the city's hottest developments and their top-of-the-line amenities. Happy hunting!
Despite attempts to escape the bar industry, Randy Elskamp spends his time working at North Park's Cantina Mayahuel and as a brand ambassador for Ilegal Mezcal.