Dish It Up: Surround yourself with good people
When asked recently what his favorite ingredient is to cook with, chef Brad Wise of Trust and Hundred Proof proclaimed butter. While the luscious dairy product is nothing to frown upon, it is a rather simple ingredient compared to the complex food and flavors the New Jersey-born chef creates.
Wise, who was the only chef to make PACIFIC's Chain of Gourmand in both 2016 and 2017 (for his ricotta agnolotti and wood-grilled lamb meatballs), believes in surrounding himself with good people. He practices what he preaches and makes sure to check his ego in the kitchen — and the same goes for his staff — always acknowledging that, in the end, they're in it for the guests.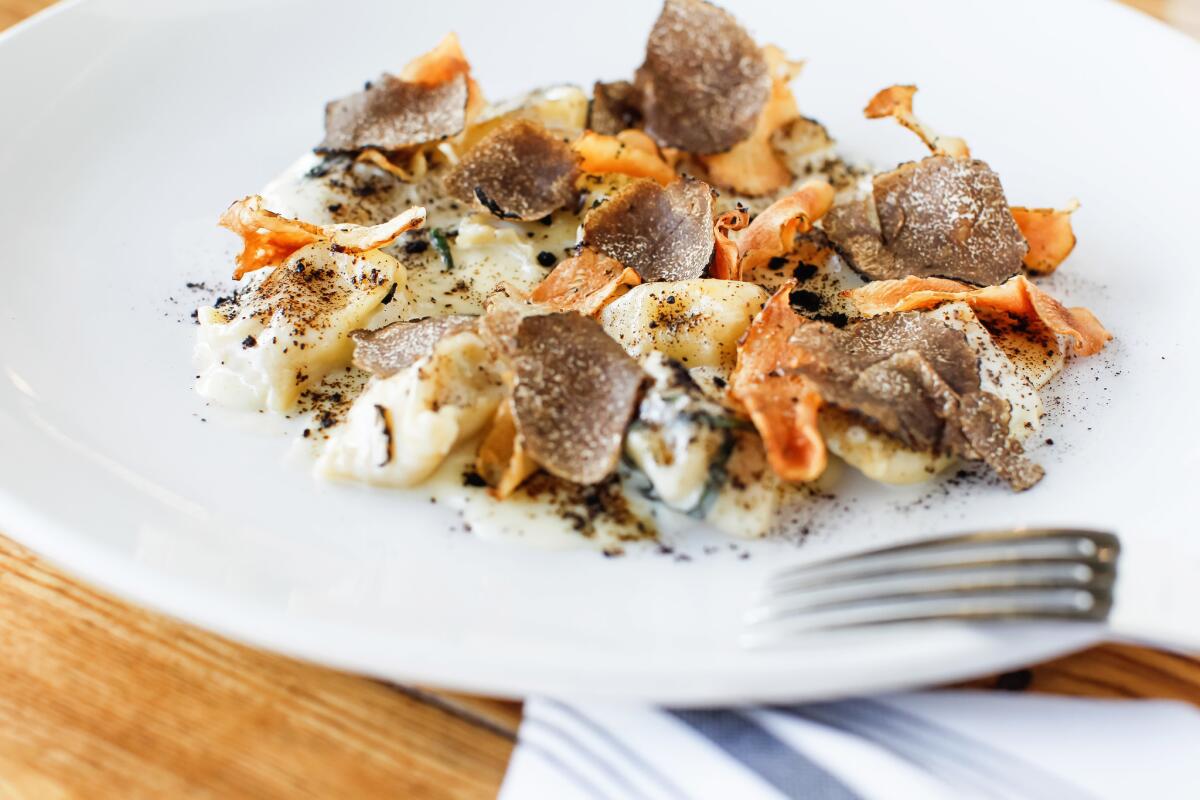 In this episode of Dish It Up, Wise sat down with host Edwin Real of Facebook group Eating and Drinking San Diego and dished about:
Making his way to the kitchen, from Jersey boy to JRDN and eventually a multiple-restaurant owner.
Scratch making everything at Trust
Making kick-ass charcuterie boards, thanks to the acquisition of a cure box
Getting truly local ingredients in San Diego
In the end, we're in it for the guests
Take time to listen to people
"Everyone loves Mariah Carey, let's be honest"
Thoughts on San Diego's evolving food scene
Reasons why San Diego still doesn't have the upper echelon of dining
Incorporating San Diego's "liquid city" reputation into menus
"We are investing in people"
Leadership in the kitchen
From a Philly boy, where to get a legit Philly Cheesesteak (and Whiz)
Listen and subscribe to Dish It Up and sister podcast Kiss My Glass on Apple iTunes and Soundcloud.
Keep up
Trust
3452 Park Blvd., Hillcrest, 619.795.6901, trustrestaurantsd.com
Social: @trustrestaurantsd
Hundred Proof
4130 Park Blvd., University Heights, 619.501.6404, hundredproofsd.com
Social: @hundredproofsd
Chef Brad Wise
Instagram: @chefbwise
More...
Trust in the offerings of Trust
Sign up for the Pacific Insider newsletter
You may occasionally receive promotional content from the Pacific San Diego.