The flavors at Nomad Donuts are endless with unusual mixes such as strawberry basil, vegan honeydew mint and mango tamarind chili from chef Kristianna Zabala.
In fall of 2017, the popular North Park, San Diego shop Nomad Donuts opened a new, much larger main kitchen and retail locations allowing them to add wood-fired bagels to the mix along with an ever changing rotation of exotic-flavored donuts.
In this episode of Dish It Up, host Edwin Real of Facebook group Eating and Drinking In San Diego talked to Zabala about:
What's new with the original Nomad Donut space
Zabala's journey into the kitchen
The pressure of working in a restaurant that has a Michelin star
Beer and donut pairings
The process of coming up with donut and bagel recipes
The collaborative San Diego food and beverage community
The perfect accompaniment for donuts
Difficulties being in the food industry
The daily battle of consistency
Are there donut/cannabis edibles in the future?
Dish It Up is a collaboration between PACIFIC and Facebook group Eating and Drinking In San Diego.
Listen and subscribe to Dish It Up and sister podcast Kiss My Glass on Apple iTunes and Soundcloud.
Keep up
Nomad Donuts: 3102 University Ave., North Park, 619.431.5000, nomaddonuts.com
Coffee by Nomad Donuts: 4504 30th St., North Park, 619.550.5929
Social: @nomaddonuts
More...
San Diego chefs pushing Filipino cuisine to new heights
Filipino-themed dinner at JSix goes back to the basics
At collaboration dinner, Filipino chefs boldly take cuisine to next level
A case of the munchies: Pop-up cannabis dinners
Date ideas for San Diego hipsters
Communal Coffee to add a South Park location
Breakfast lovers rejoice! Nomad Donuts' bagels now available at Barons Market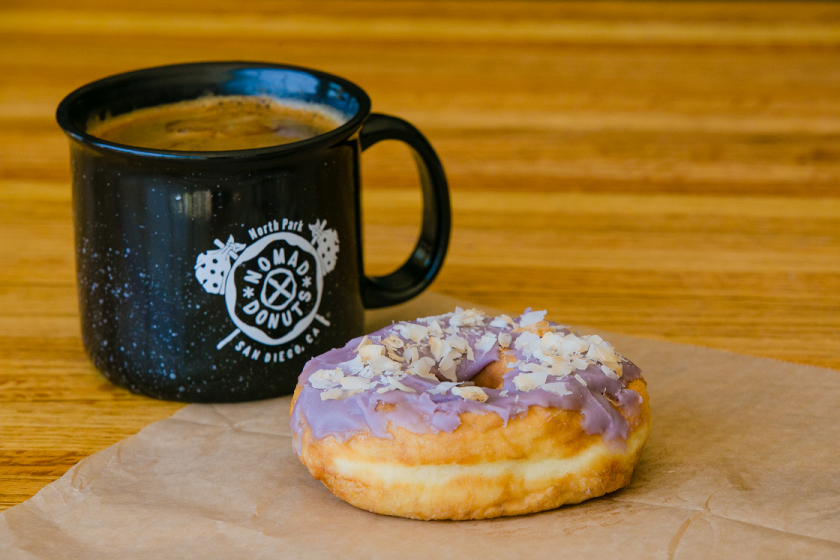 ---