Dish It Up: Little fish in a big pond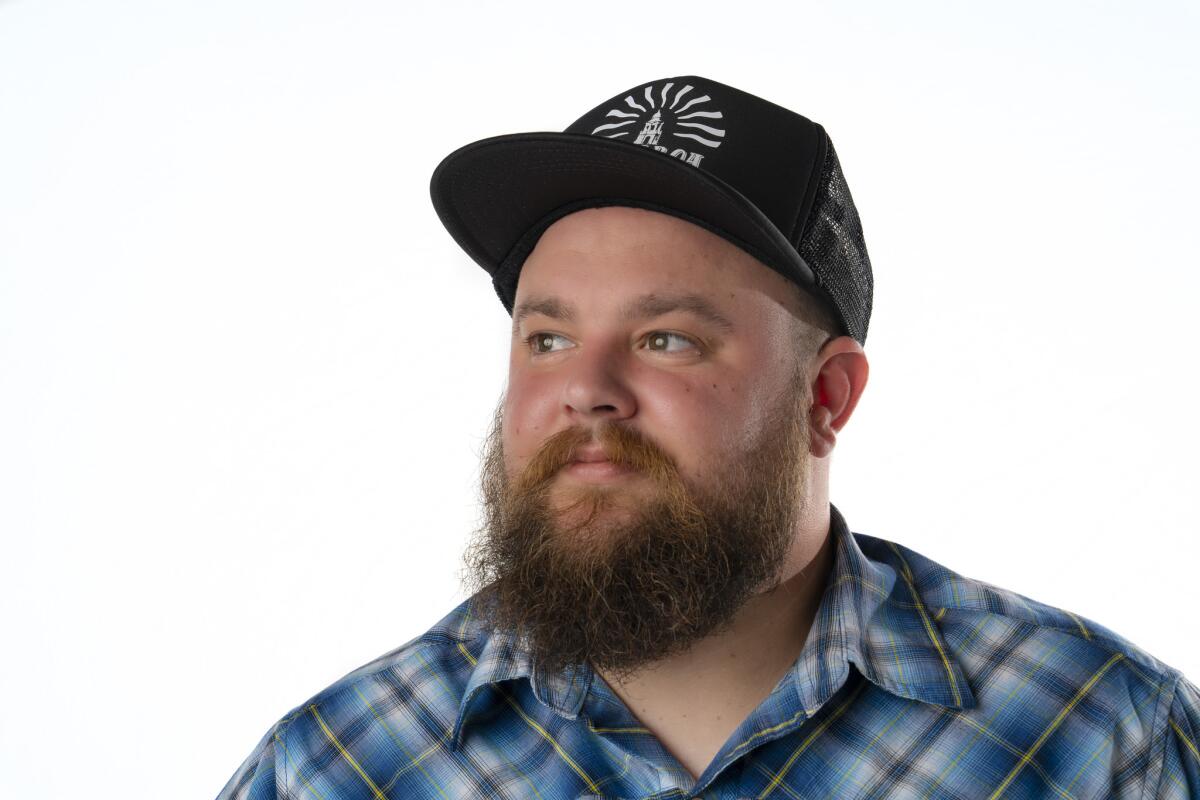 Four years ago, when he first opened The Balboa in Bankers Hill, Tom Logsdon never dreamed his small burger restaurant would go viral. But San Diegans love their burgers and hungry eaters, especially those in the Facebook group Eating and Drinking in San Diego, soon caught on and The Balboa Burger joined ranks among the top in town.
Now, with impending expulsion from its Bankers Hill location (thanks to the building it occupies being razed in coming weeks or months depending on permitting), Logsdon looks toward opening a new location in Chula Vista and figuring out where possibly to relocate the original spot.
In addition to the popular burger joint, Logsdon also recently partnered up with longtime restaurant owner Luigi Agostini (Pizzeria Luigi) on another venture. The new spot, called Sister Ray's, is quickly making a name for itself in Sherman Heights for such offerings as chili (on everything) hot dogs and fried pickles.
Logsdon had a lot to talk about with podcast host Edwin Real including:
Opening Sister Ray's
Jobs leading up to opening The Balboa
Dude's Foods bike deliveries
The Balboa as a viral restaurant on Eating & Drinking In San Diego
Former years of music at The Balboa to keep Tin Can legacy going
Choosing Chula Vista for 2nd location of The Balboa
Original location of The Balboa being raised
Big city vs. little town when it comes to opening business in Chula Vista
What does 3rd Avenue in Chula Vista need?
Chula Vista as a beer community
Chula Vista is really like three cities in one
Mayor Mary Salas as a cheerleader for West Chula Vista
What's the future look like?
Mainstreet USA dream
Dish It Up is a collaboration between PACIFIC and Facebook group Eating and Drinking In San Diego.
Listen and subscribe to Dish It Up and sister podcast Kiss My Glass on Apple iTunes, Google Play and Soundcloud. And, if there's something you want to hear about in an upcoming podcast, whether it be a food-related topic or specific guest, please feel free to let us know at lifescool@pacificsandiego.com.
Keep up
The Balboa
1863 Fifth Ave., Bankers Hill, 619.955.8525, thebalboabarandgrill.com
Instagram: @thebalboasd
Sister Ray's
549 25th St., Sherman Heights, facebook.com/sisterrays
Instagram: @sister_rays
More...
San Diegans share their favorite burgers
Sign up for the Pacific Insider newsletter
You may occasionally receive promotional content from the Pacific San Diego.