Dead whale found in Del Mar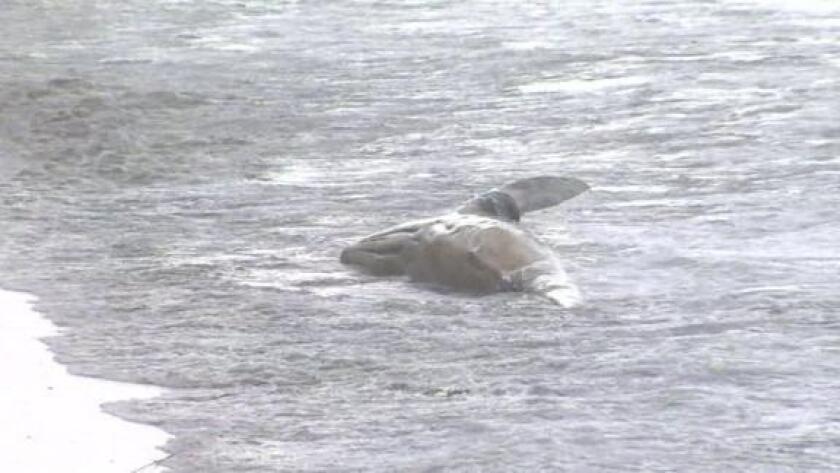 As a storm pounds SoCal with high surf and winds, lifeguards closed off a portion of Del Mar Shores Friday morning after a dead whale washed ashore.
Dead whale washes ashore in Del Mar
Dead whale washes ashore in Del Mar amid high surf. STORY: https://t.co/ApOAaZcvbE #KUSINews pic.twitter.com/fMoydCScJI - KUSI News (@KUSINews) December 11, 2015
Beached at the Del Mar Shore access point (near Solana Beach) around 8 a.m., the species, age and cause of death of the whale are under investigation with the help of specialists from SeaWorld.
Whale on shore
Sadly, there is a dead whale that washed up onshore in Del Mar. Already the gulls are trying to find a way to get to it. - George the Killdeer (@killdeergeorge) December 11, 2015
Otherwise, a coastal flood advisory has been issued until noon Sunday, but a high surf warning will remain in effect all weekend.
Be careful out there, San Diego.
Source: DiscoverSD
---