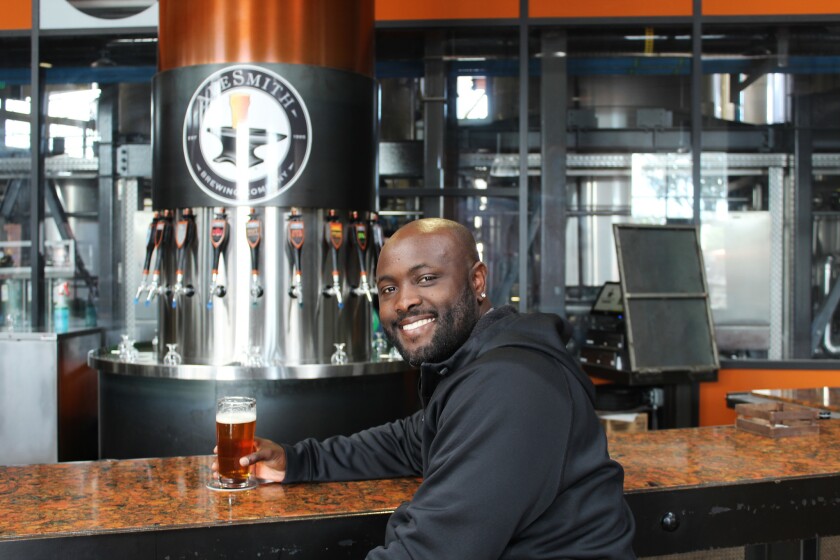 Tony Gwynn Jr., the former pro baseball player and son of Baseball Hall of Famer, follows in his father's footsteps and trades his bat for a brew with an IPA.
Beer: Tony Gwynn Junior's IPA
From: AleSmith Brewing
Why: Show your Padres pride by hoisting this liquid riff on the Tony Gwynn-inspired .394 Pale Ale. Released late last month, Jr.'s IPA was created by head brewer Ryan Crisp and a former major leaguer whose name may sound familiar: Tony Gwynn Jr.
Geeking out: 4.3% ABV; 40 IBUs (International Bittering Units).
Seeking out: Jr.'s IPA is on tap at Petco Park, several local restaurants and taverns, plus the taproom at AleSmith Brewing
Alesmith Brewing
9990 AleSmith Court, Miramar, 858.549.9888, alesmith.com
---