Behind the vine with Carruth Cellars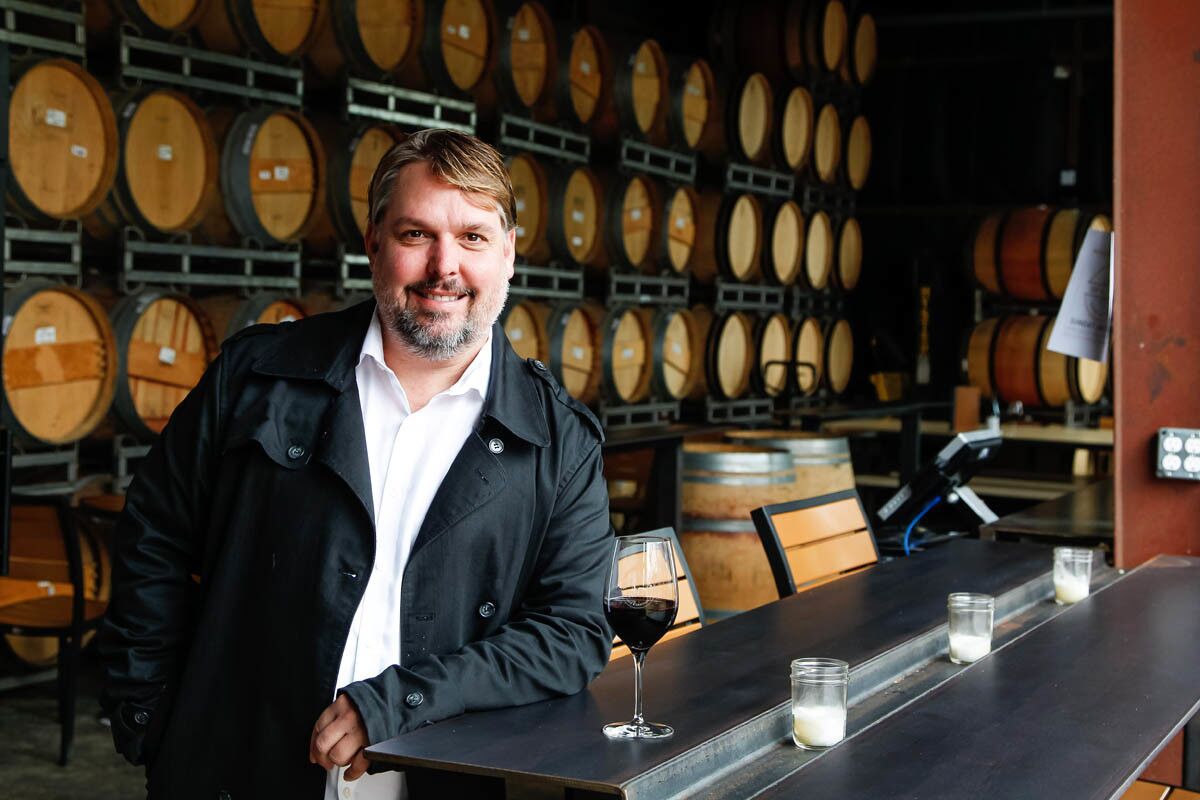 As craft breweries continue to dot the local landscape, urban wineries are also having a moment. (Next up for the city will be an onslaught of new distilleries.) Their artisanal explosion means grapes from around the state and across the nation are being turned into wine right here in San Diego.
The San Diego Urban Wineries (sdurbanwineries.com) alliance, which offers a $35 vino passport good for tastings at 11 local wineries, now has more than a dozen member vintners. Among them is Adam Carruth, who grew up in San Diego, began a beverage career in beer before making wine in his backyard, and is now poppin' bottles at Carruth Cellars locations in Solana Beach and Carlsbad.
PACIFIC: What's awesome about urban wineries?
ADAM CARRUTH: Urban wineries are bringing the wine-tasting experience to your backyard. We are bringing grapes from all sorts of regions - whether it be NorCal, San Diego, even other countries - and trucking them into city limits. At Carruth, we are making Sonoma wines by the beach, so now you don't have to go all the way to Sonoma to get that wine-tasting experience you are craving or that style of wine that you love.
As we approach Valentine's Day, does wine play into dating and love?
Have you seen our bottle of FourPlay? The label says it all.
(Editor's note: The label for FourPlay, a North Coast blend, reads: "Fourplay consists of intimate acts between four grape varietals to create arousal and desire for the next sip. Warning: this wine lowers inhibitions and increases emotional intimacy between the consumer and others.")
Can wine be sexy?
Yes. Sometimes it's the mouthfeel of a wine - perhaps it's velvety or viscous. You've heard "this wine has nice legs."
More...
Vine of the times: Urban wineries offer San Diegans a grape escape
What's the sexiest varietal?
Petite Sirah. It's velvety, it's rich, it pairs well with chocolate and can be sipped on its own. It doesn't need food to help carry it. When you think of it like that, it's as if Petite Sirah is foreplay. I'd also like to point out that that it is one of the varietals in our FourPlay blend - no plug intended.
How did you get into winemaking?
It was a combination of wanting to make something with my own two hands and alcoholism.
Carruth Cellars
118 S. Cedros Ave., #C, Solana Beach
2727 State St., #110, Carlsbad
858.847.9463
carruthcellars.com
With 18 years in the restaurant and beverage industry and more than 850 reviews under her belt, Laurie Delk is a one-stop guide to all things craft beer, wine and spirits. You can follow Delk on Twitter @100beers30days or Instagram @sandiegobeer. Send ideas for featured drinks to lauriedelk101@gmail.com.
Sign up for the Pacific Insider newsletter
You may occasionally receive promotional content from the Pacific San Diego.