Play Pac-Man through the streets of San Deigo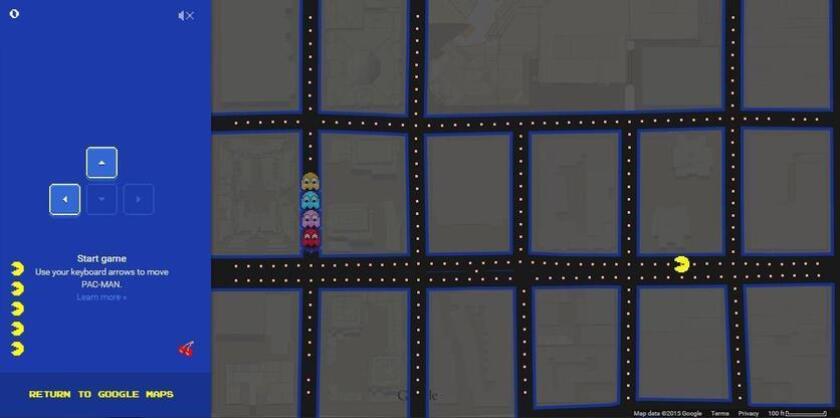 Google has turned April Fools' Day into our newest way to avoid doing work. Thanks to a handy button on the Google Maps site, you can navigate Pac-Man around obstacles downtown, through Ocean Beach and the suburbs of Carmel Valley.
If you feel like escaping from San Diego, take Pac-Man, Blinky, Pinky, Inky and Clyde to the romantic streets of Paris or if you're "feeling lucky" today, let Google whisk you away to wherever they choose.
Pac-Man facts
Pac-Man was first released in the U.S. in October of 1980.
Each ghost has moves that are unique only to them. For example, did you know that Inky is "unpredictable," which can make his random movements dangerous to Pac-Man?
The original game was only 24KB. For a little perspective, a standard iPhone 6 now holds 16GB and an average iTunes song is 4MB.
When Google originally turned its Google Doodle into a working Pac-Man game, nearly 5 million hours were logged playing.
Find more fun facts here. Or heck, just Google it.
We're sure bosses everywhere really appreciate this April Fools' Joke. Ready, set, go!
Source: DiscoverSD
---