FAQ: How to deal with rain in San Diego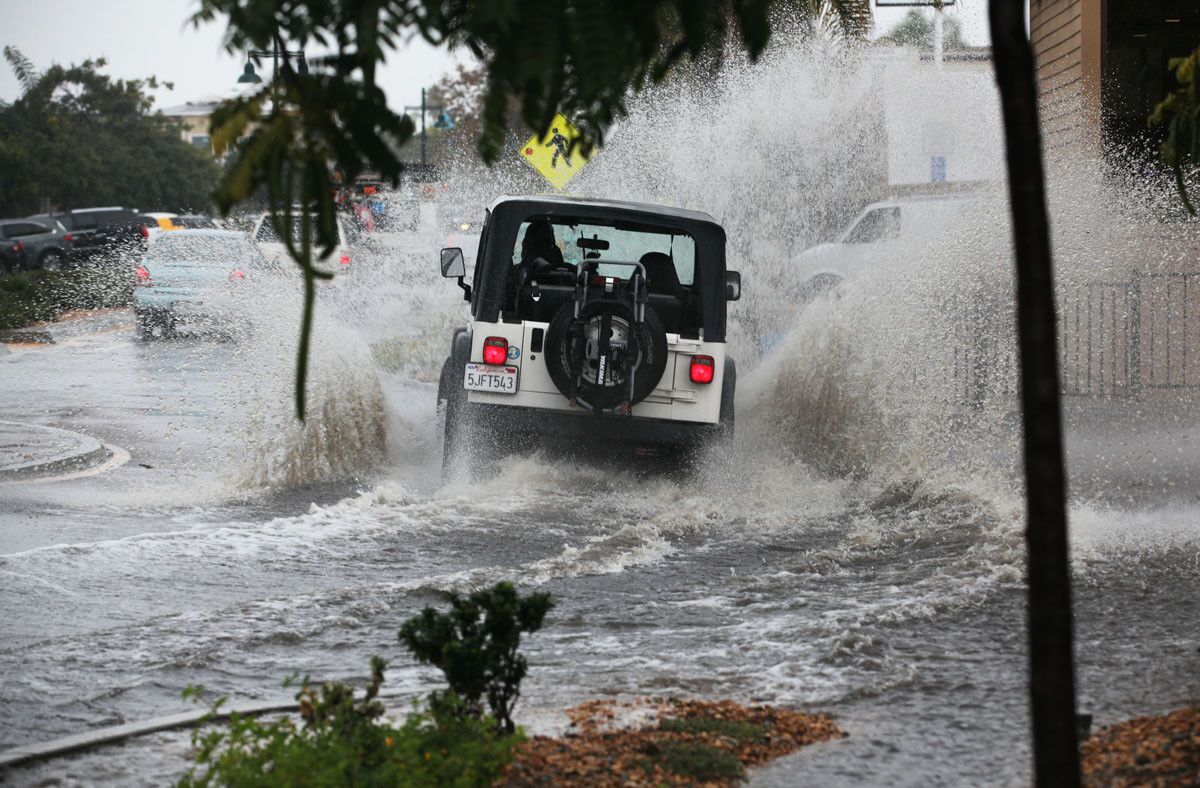 When the weather is somewhat frightful (and your friends on the East Coast are quietly rolling their eyes at your Facebook "weather" status updates), you must be a San Diegan. If there's one thing that our city loves, it's complaining about a spell of bad weather and sharing any/every photo of a big ol' puddle to our social media.
Since there seems to be some confusion as to how to deal with these sorts of weather conditions, we've compiled a list of frequently asked questions from San Diegans during the winter.
Q: What do I do when it rains?
A: Act natural. This is water falling from the sky, and it is good for us. Resume all daily activities and drive with caution.
Q: So you're saying that I still have to leave my house and... drive?!
A: Yes.
Q: But... How do I drive with water everywhere?
A: Avoid the big puddles. Turn on your headlights with your windshield wipers. Leave a little more distance between cars than usual, and do not tailgate. Try not to cut people off because you are panicking. Turn on some Adele and just keep rolling.
Q: I drive a Lamborghini. Does it also function as a boat?
A: No. Whether you own a Lamborghini, a Jeep, a Mini Cooper or a massive SUV, you should not drive through flooded streets that nearly consume your car. If you do, you will become a viral sensation and thousands of people will laugh in bewilderment.
Q: Should I take pictures of funny things I see while driving through the flood zones?
A: No. Put your phone away and leave the reporting to the reporters.
Q: And you're sure I can drive?
A: Yes! You got this! Go slow, and look up the streets that might be closed before you head out.
Q: I'm used to going to the beach any day I want. What am I supposed to do now?
A: There's still so much you can do in San Diego! Head to a museum, play games at Coin-Op Game Room, go to the movies, visit a brewery, take a spa day or just cozy up for some Netflix time. In fact, we wrote a whole guide about it here.
Q: I miss summer.
A: Us too. But hey, remember those heatwaves we've dealt with? Ugh, so much sweat. It's a big deal to get H2O in this drought, so let's continue to appreciate what we have.
Source: DiscoverSD
---