A few of my favorite things
I can't believe 2018 is coming to a close. This year — as years increasingly seem to do — has passed in the blink of an eye. And, as I'm wont to do each year, I have been looking back on all the great things that happened. Here are some of my 2018 highlights:
Life
No matter how many great meals I ate or shows I saw in 2018, the absolute top highlight of the year was getting engaged in April at the base of Yosemite Falls. Sorry (no, not sorry) to get a bit gushy, but this day couldn't have been better. My parents were there, his dad and brother were there, it was a spot special to his grandfather and the ring was my grandmother's. I don't think you can pack much more sentiment into one particular moment.
Food
As an editor of a lifestyle/entertainment magazine, my weeks are filled with lots of food. From checking out the newest restaurant opening to trying ever-changing seasonal menus, plus throwing in a few golden oldies, food is at the forefront of my job. I do it all for you, dear reader — not even the fact that I have to fit into a wedding dress can deter me from finding great dining spots to feature in PACIFIC. So, here are a few standout experiences from 2018:
Top-of-the-line ingredients at a low price point in a casual setting is just the start of greatness at Lola 55 in East Village. The restaurant, which opened in August, is set in a colorful, inviting space with a menu that begs you to order one of everything. From the Quesadillas Oaxaca to the Pozole Verde or the bright, fresh Aguachile to the Ribeye Carne Asada or Squash Blossom Relleno tacos, there hasn't been a bite chef Drew Bent has put forth that I haven't enjoyed tremendously. Cocktails? You can't go wrong there either, thanks to the fine list created by Gareth Moore.
The many-months-delayed STK finally opened its doors over the summer just before Comic-Con rolled into town. And, while the steak and sundry appetizers I've had there are all tasty, it was the foraged mushrooms side dish that sticks in my mind. The umami dish was the perfect accompaniment to the dry-aged Delmonico steak on my plate (well worth the $18 charge). The mix includes six different kinds of mushrooms (golden chanterelle, maitake, oyster and enokitake to name a few), all collected by foragers from FreshPoint, based in the City of Industry, and cooked up by chef David Burke and his team.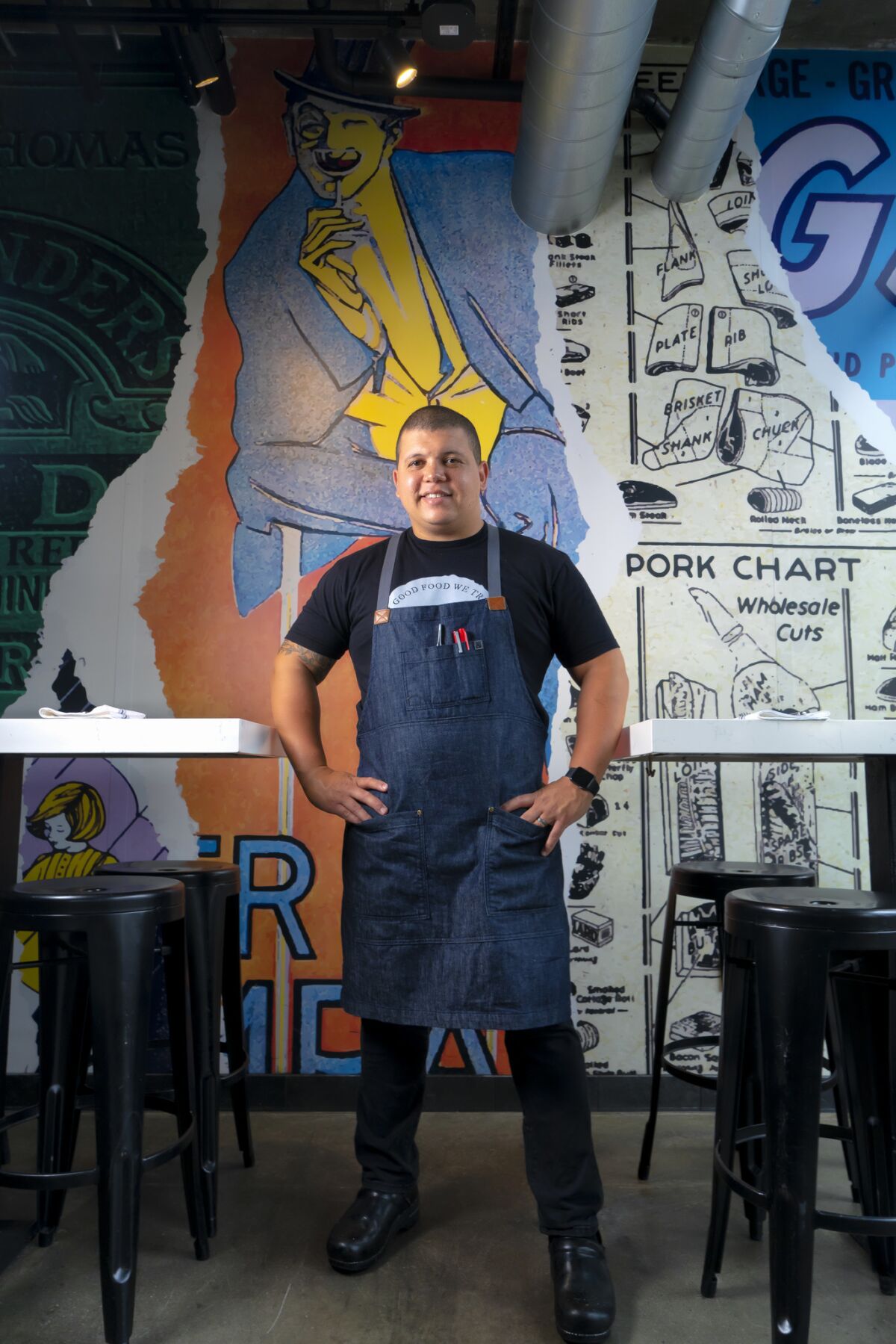 Most fresh in my mind, and what I'll call my top dining experience of 2018, was when chef Brad Wise and his team at Trust restaurant recreated the "Sunny San Diego" meal they presented at the James Beard House in New York City back in October. The star dish, in my mind, was the barbecued quail with pine nut risotto, apple butter, smoky yogurt and cilantro pistou. Luckily, if you missed out on this special night, you'll still be able to find a dish or two (including my second favorite course of grilled octopus) featured on the regular Trust menu in Hillcrest.
Entertainment
While great food filled my belly, it was great entertainment that filled my soul in 2018. Highlights included:
From a small, newly built theater in Logan Heights comes a moving (literally) dance performance from Keone & Mari Madrid (The Ellen DeGeneres Show and So You Think You Can Dance) and Hideaway Circus. Continuing through Dec. 16, Beyond Babel features West Coast urban dance style and is inspired by Romeo and Juliet and the modern-day walls that divide families, friends and communities.
If you've never seen a live performance from Mexico City artists Rodrigo y Gabriella I insist you do when and wherever you can. Close your eyes and you'd think the duo, armed only with guitars, was backed by full percussions. Open your eyes and you'll find yourself captivated by the incredibly fast-moving hands of both performers. Rodrigo y Gabriella played not one, not two, but three shows (Aug. 16, 28, 29) at Solana Beach's intimate Belly Up — an ideal venue to enjoy the tantalizing music inspired by rock, heavy metal and nuevo flamenco.
With so much greatness in 2018, I can't wait to see what 2019 has in store. And, I'd love to hear about your favorite moments of the year. Please share with me at leslie@pacificsandiego.com.
Cheers,
Leslie Hackett
Sign up for the Pacific Insider newsletter
PACIFIC magazine delivers the latest restaurant and bar openings, festivals and top concerts, every Tuesday.
You may occasionally receive promotional content from the Pacific San Diego.