Blind date: In distill of the night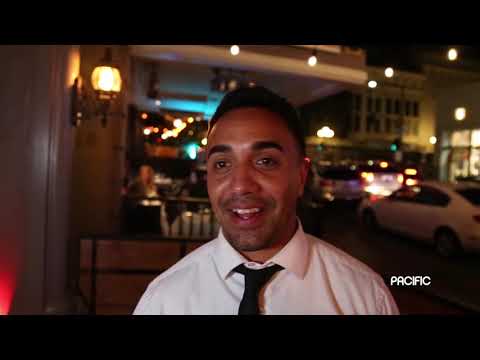 Blind daters tour You & Yours Distilling Co. before dinner at the Gaslamp's newest hotspot, Route 29.
As we found out in this month's blind date pre-interview, dater Neil goes by the persona "The Online Date Doctor." Will tonight's date with Taylor be a matter of "those who can, do," or simply "those who can't, teach"?
While we're on the subject of teaching, after being picked up at their homes by an EPIC limo, the daters will embark on a distillery tour where they'll learn all about making vodka and gin at one of downtown's trendiest venues. But before the two daters meet for the first time, let's review their pre-date interviews.
Where are you from, and where do you live now?
TAYLOR: I'm originally from a small town in Northern California called Discovery Bay. I now live in Crown Point.
NEIL: I'm originally from greater Los Angeles and currently live in downtown San Diego.
What do you do for a living?
TAYLOR: I'm a nanny.
NEIL: I work as an emergency room technician, and I own an online dating-consultation company.
Why are you going on a blind date in PACIFIC?
TAYLOR: Life's short, and so am I. Honestly, why not? I'm single, and I think it'll be fun.
NEIL: I was introduced to this event by a good friend. It sounded like a cool idea, and I like surprises.
What do you do for fun?
TAYLOR: I'm super passionate about traveling, and I have a serious case of wanderlust. I love being outdoors, working out, happy hours, paddle boarding, game nights, Bachelor Mondays with my girls, golf, Disneyland and adventures of all kinds.
NEIL: I have a huge passion for the outdoors and animals, so if I'm not doing something like that, I'm in the gym, out with friends or building my business. All of which I find fun!
What are you best at?
TAYLOR: Making new friends and anything wine related.
NEIL: My greatest strength is connecting with people. Some even call me a life coach. Not sure if I entirely buy that, but I'm humbled by it.
What do you suck at?
TAYLOR: Saying no to fun.
NEIL: I attempted playing the piano once, and yeah, that was a fail.
What are you looking for in a date, physically and/or otherwise?
TAYLOR: Personality is big for me: someone kind, fun, nonjudgmental, funny, outgoing and, let's be honest, good looks wouldn't hurt. I don't ask for much.
NEIL: I'm looking for three main characteristics: a woman who is down to earth, sweet and sexy. Something that attracts me most is someone who has a heart to give back to the world in some way and takes care of herself physically.
Describe your special brand of sex appeal in five words or less.
TAYLOR: Come find out for yourself.
NEIL: I'm genuinely smooth and confident.
What do you like least about yourself?
TAYLOR: I'm laid back to a fault and horrible at making decisions because of it.
NEIL: It wouldn't hurt if I was 6 feet tall, but it's cool.
Rate yourself on a scale from one to 10 for looks.
TAYLOR: Oh, no, not my thing.
NEIL: A good girlfriend of mine gave me an honest 7.5 rating. I'll take that.
Rate yourself on a scale from one to 10 for personality.
TAYLOR: 10; I'm a delight.
NEIL: Personality would be an 8.5.
What's your biggest fear?
TAYLOR: Toss-up between mice/rats and being stuck in dead-stop traffic, not knowing why we're stopped or when it will get going. Weird, I know.
NEIL: Biggest fear is living a wasted or average life. I'm very driven! Only one life.
What traits might your date exhibit that would be complete deal-breakers?
TAYLOR: Cigarette smokers, someone who doesn't take care of themselves, someone who's rude to me or others. Also, if they don't like kids and/or dogs, it's a definite deal-breaker.
NEIL: If she's way too into herself, that's a turn off for me. And if she doesn't have a fun vibe or doesn't take care of herself physically.
How many people have you slept with?
TAYLOR: A lady never kisses and tells.
NEIL: Too many. Not something I'm entirely proud of.
Fill in the blanks: I want my blind date to be "blank" and "blank."
TAYLOR: Fun and memorable — preferably the good kind of memorable.
NEIL: Sweet and sexy.
Will the night end with a kiss, something more or something less?
TAYLOR: Only time will tell.
NEIL: It might end with a kiss, but that would be it for a first date.
What's the most important thing in the world?
TAYLOR: Top three: kindness, happiness and love (in all forms).
NEIL: The most important things in the world are belief in a higher power, purpose and loving people. Oh, and TJ tacos and dogs.
The EPIC Limo picks up Neil from his downtown bachelor pad, then heads north on I-5 to pick up Taylor from her bayside crib in Crown Point. Neil gifts Taylor with a rose and they head back south to tonight's first stop, You & Yours Distilling Co. in East Village.
YOU, YOURS AND OODLES OF POURS
Taylor and Neil try their hands at mixology
Open since the spring of 2017, You & Yours Distilling Co. is a full-production distillery, tasting room and event space, complemented by a world-class cocktail program that showcases several of the venue's spirited sips. The tasting room's decor comprises salvaged wood, whitewashed brick and denim linen, among other well-appointed accents, instantly impressing tonight's two singles.
The distillery's friendly staff first give Taylor and Neil a quick tour of the facility, offering them an inside look at the distillery, which touts one of only a few female distillers in the U.S. When the tour wraps up, it's time for a private cocktail class that grants the daters a chance to wet their whistles while mixing up some potent potables with You & Yours' finest spirits.
An hour or so goes by, and both Taylor and Neil have worked up a bit of buzz from the gin and vodka concoctions they've been creating and tasting. But before they get too twisted, it's time for dinner at the newly opened Route 29 in the Gaslamp.
The limo drops off the daters at the farm-to-table restaurant inspired by Napa Valley's rustic vibe. Boasting 150 unique wines — many of which are available by the glass — Route 29's relaxed surroundings include elements of wood, iron and copper, all revolving around an open kitchen that specializes in sustainable dishes made with love using local and organic ingredients.
Taylor and Neil take their seats, and after browsing the menu rife with Pinots, Cabs and Rhône varieties, we split them up for mid-date debriefings.
How's it going so far?
TAYLOR: It's going great.
NEIL: So far, it's pretty good. She's awesome. Really sweet. Definitely pretty. Love her eyes. Great smile. Good connection.
What were your first impressions of your date?
TAYLOR: He's really nice. He brought me a flower — a rose — so that was really sweet. That rarely happens nowadays. He's good-looking, he's really fun and easy to talk to.
NEIL: Honestly, the second she got in the car, I thought she was really sweet. I could see that right away. Good connection.
Is this the type of person you'd normally date?
TAYLOR: Yes.
NEIL: Yes.
What do you think of the way your date is dressed?
TAYLOR: He's dressed really nice. He looks great.
NEIL: Love her outfit.
How was your experience at You & Yours Distilling Co.?
TAYLOR: It was great. It's so cute. Everyone was so nice. It was a really cool, different learning experience. They have really cool, fun cocktails.
NEIL: You & Yours (was an) awesome little place. Love it. They took us in the back, showed us around. It was pretty cool.
Describe the venue/atmosphere.
TAYLOR: I really liked the décor. It was busy. It feels comfortable. It feels like a fresh vibe. You'd want to hang out in there.
NEIL: Definitely super hospitable. They showed us around. The atmosphere was great. We loved the music. The drinks were great.
What did you eat/drink/do there?
TAYLOR: I had a Do You Want That Spicy. It had a bubbly feeling to it, almost like it had soda water or something in it. It was good and easy to drink. It wasn't too spicy at all. Then we had the tasting flight and those were really good, which was surprising to me. I don't drink vodka at all, ever, and I was pleasantly surprised that I did not have to, like, grab a chaser when I had their vodka.
NEIL: I had The 2:15 to Cabo, which was a cucumber-mixed drink with some gin. Great drink. Highly recommend.
How is your experience at Route 29?
TAYLOR: It's a really cool vibe. The menu looks amazing. The cocktails, well, the one I'm drinking is really good. It's called a Walk of Sour. It's mezcal based.
NEIL: This is amazing, I love this place. The venue is awesome. The Thomas Edison light bulbs, the music in the background. Service has been awesome. Love it.
What's the most attractive thing your date has done so far?
TAYLOR: He's just really easy to talk to and he seems really driven. He's making me feel really comfortable.
NEIL: I like that she is talkative, she's communicative.
What's the least attractive thing your date has done so far?
TAYLOR: I don't have a least attractive thing about him yet. I really don't.
NEIL: Nothing I'd say is least attractive.
Rate your date on a scale from 1 to 10 for looks
TAYLOR: 8.5.
NEIL: I would say an 8.
And for personality?
TAYLOR: 10.
NEIL: Definitely a 10.
What's your date's most attractive quality?
TAYLOR: (Laughs) I feel like he has good skin.
NEIL: Amazing eyes.
What's your date's least attractive quality?
TAYLOR: (Laughs) That he's a Libra.
NEIL: I wish she did something different than nannying. Nanny is a great job, but she knows she can do more.
Do you want to kiss your date right now?
TAYLOR: Unsure.
NEIL: Yeah, I would.
Does your date want to kiss you?
TAYLOR: The night is young.
NEIL: I think she would.
How and when will the date end?
TAYLOR: Probably semi-early. He has to work at 6 and I have to work at 7, so I don't think we're going to get that wild.
NEIL: We'll see where the night ends. We both have stuff to do tomorrow morning, so we're not going to be out for too long.
Anything you'd like to add?
TAYLOR: I'm having a great time. I would definitely recommend coming here to Route 29. It's a cool atmosphere, cool vibe. I would come here for dinner and/or drinks.
NEIL: I would definitely recommend the blind date for friends. I think it's awesome. You never know what to expect or who you're going to meet. Good people all over the place. You just have to keep yourself open.
EN ROUTE TO ROMANCE?
Taylor and Neil take a liking to each other, but will it lead to love?

It's getting late, and because both daters said they have to wake up early for work, we give Taylor and Neil some time to themselves at Route 29 and follow up the next day to find out what we missed.
How was your experience and dinner at Route 29?
TAYLOR: It was really good. Everyone was super nice and the food was really good. And the dessert was really good. I had the Oaxacan Sour, a mezcal-based cocktail made with lime, chipotle and apricot agave. It was really, really good. And we had wine.
NEIL: Awesome. The service was incredible. Definitely would go back there. Loved the ambiance. The food was perfect. It was awesome, a really great experience.
What did you eat and drink there?
TAYLOR: We had the crab, spinach and artichoke dip to start. I had the scallops.
NEIL: I had the duck. It was amazing. We got a couple cocktails, they were delicious. And a good bottle of pinot. Amazing.
Where did you go and what did you do for the rest of the evening after dinner?
TAYLOR: We walked, because we had some leftovers, and we wanted to find a homeless person to give it to. And then we went to his house and literally just drank water, and then I went home. I got home by like 12.
NEIL: She had leftover food, so we found a random homeless person to give it to.
Afterward, we went off, just had some coffee and drinks.
When did you get home?
TAYLOR: I got home at 12.
NEIL: Right around midnight. We actually said goodbye to the limo driver, I told him I'd take care of her. I ended up taking her home afterwards.
Was there a kiss or romantic exchange?
TAYLOR: Yes, there was.
NEIL: There was. I'm not sure if we're supposed to kiss and tell. Yes, there was.
How and when did the date end exactly?
TAYLOR: We went to his place, and then we literally just had a bottle of water and then he drove me home.
NEIL: I took her home right around midnight. That was it.
What's the funniest thing that happened during the date?TAYLOR: So, I'm from the Bay Area originally and the bartender at Route 29 turned out to be one of my friends from home. It was so funny, because I was having my picture taken at the bar, while Neil was doing his interview, and my friend was like, "Taylor, are you a model now?" I was like, this is so embarrassing. So running into her and her thinking I was a model was funny.
NEIL: So the questionnaire that we filled out before the date, I had no idea that my responses were going to be put in the actual magazine. I had no clue. So she was laughing. So all the answers, I just answered honestly, including the how many women have you slept with question. So that was definitely a fun laugh. We were laughing about that for a while.
What was the best part of the date and why?
TAYLOR: Probably dinner. It was really good conversation. The food and wine was really good. There was a cool atmosphere in there, too.
NEIL: There's a couple moments, actually. One was when she was in the car, when we just met each other. There was just great conversation, like great eye contact, there was good chemistry. You know when you meet those people that you just immediately connect with and that's how it was. And at the end of the night when we took it to another level with a kiss. It was pretty good.
What was the worst part of the date and why?
TAYLOR: Oh, my god, he told me this horrible story about a girl who ate raw calamari, and eggs formed and hatched in her mouth. Oh, my god, I'm scarred for life now, because I don't eat meat, but I do eat seafood. I told him he was ruining it. He said just not to eat raw, whole things. I don't know, allegedly, it had the babies in there, so the babies hatched in her cheek.
NEIL: I don't think there's really a worst part. I think it all went pretty smooth.
Will there be a second date? Why or why not?
TAYLOR: Yes, we're going to the Padres game (the night after their blind date). He invited me. It's a group of people going, his friends. So I'm already meeting his friends.
NEIL: Yeah, we're going out tonight. Going to the baseball game.
What's one thing your date really should know before going on another date?
TAYLOR: Not to tell stories about eggs hatching in people's mouths.
NEIL: Honestly, there's nothing.
What could have made this date better?
TAYLOR: Nothing, I think it was good. Maybe if there wasn't traffic, but whatever. We just talked in the car. There was traffic heading downtown, but it was good because then we just got acquainted.
NEIL: I feel like an activity would have been nice. Because we had a lot of conversation. Even though she and I connected perfectly well, but right off the bat, so much conversation because obviously, we had to keep each other entertained. So that probably would have been one thing.
Anything else you'd like to add?
TAYLOR: I had a really good time and anyone who is thinking about doing it, I would highly recommend (going on a blind date). I was nervous, but I'm super glad I did it. I wasn't nervous about the date, but more so nervous about the cameras and the unknown. And fully going in blind. I've only ever been on one blind date where I've never seen a picture or anything.
NEIL: Totally would recommend this to friends. I have a couple good eligible bachelor buddies of mine. I think it was a great experience; it's fun.
AFTERMATCH: Between the romantic exchange and plans to see each other the following night, we're counting this blind date as a serious success. Here's hoping their second date at the Padres game turned out to be a home run.
Want to go on an unforgettable adventure — and maybe find the love of your life — all while entertaining PACIFIC's loyal readers? Email lifescool@pacificsandiego.com with a short bio, some photos of yourself and a few words about what you're hoping for in a date.
Editor's note: Daters' answers may have been edited for length and clarity.
Special thanks to and promotional consideration from:
EPIC Limo: 858.270.LIMO (5466), epiclimo.com
You & Yours Distilling Co.: 619.955.8755, youandyours.com
Route 29: 619.235.8144, route29restaurant.com
Matchmaker Jessica Pelligra: matchandmagic.com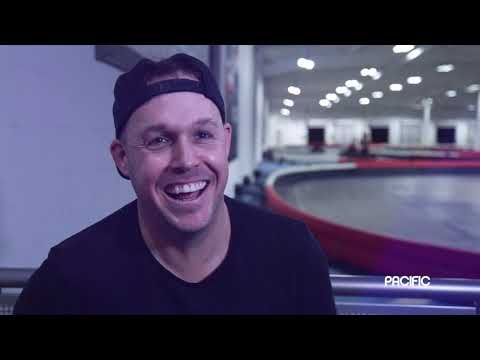 On Now
On Now
Blind date: The cold and the beautiful
On Now
On Now
Blind Date: Being supportive
On Now
Blind date: In distill of the night
On Now
Blind Date: Getting their axe together
On Now
Blind Date: SUP to no good
On Now
Blind Date: Build it and they will come
On Now
Blind Date: Something in the air
Sign up for the Pacific Insider newsletter
You may occasionally receive promotional content from the Pacific San Diego.