Oscars producers have one main goal: Keep you entertained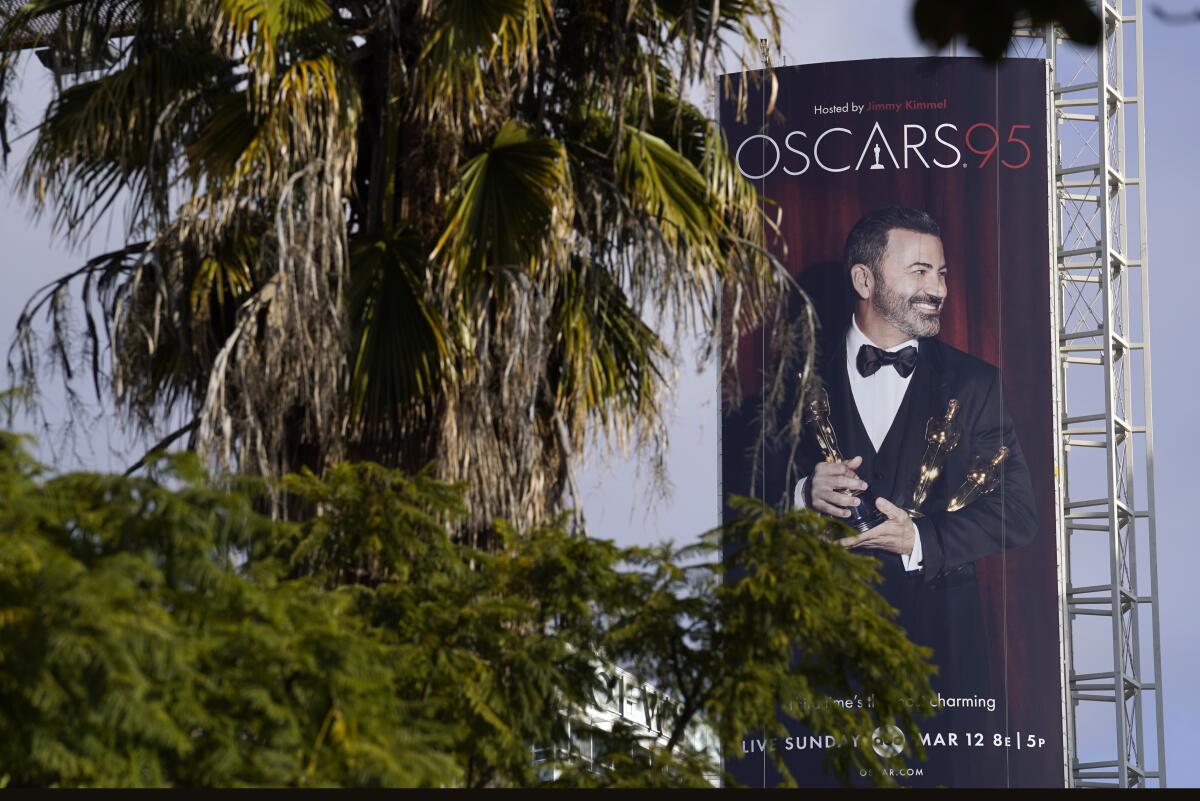 The opening of the 95th Academy Awards on Sunday is going to be a "moment," the show's producers promise.
They won't say what exactly it is – A montage? A Billy Crystal-inspired skit where Jimmy Kimmel pretends to be in all the best picture nominees? A secret performance? Tom Cruise landing a jet atop the Dolby Theatre? It will not, however, include Lady Gaga — the best original song nominee is currently in the midst of production on the "Joker" sequel.
But Glenn Weiss and Ricky Kirshner, this year's executive producers and showrunners, are certain that it's going to pull audiences in and keep them engaged for the duration.
Both Weiss and Kirshner are live television veterans. They've done the Grammys, Tonys, Emmys, the Super Bowl and even a presidential inauguration. But the Oscars is a first for Kirshner.
"There's only a few shows on the bucket list," Kirshner said. "I needed to go for the awards show EGOT."
Still, it's a job not everyone is cut out for. One might even wonder why Weiss, who was the director of the show when both Envelopegate and The Slap happened, would want to put himself through it again.
"I think part of what scares a lot of people away from what I love about live television is having to think on your feet and keep moving forward and changing despite what's in the script," Weiss said. "A lot of directors are all about what's in the script. I think my energy comes from leaving that script and going forward. Any particular incident aside, I really love the thrill of live television."
Their goal this year is to celebrate a great year of movies. And it doesn't hurt that they have several billion-dollar blockbusters in the mix, with "Top Gun: Maverick" and "Avatar: The Way of Water" both up for best picture. And though their involvement was decided much earlier than usual, it always ends up being a race to the finish: There's only so much planning that can be done before they know who the nominees are.
"I really think that the nominations have put so much interesting material in front of us," Weiss said. "We want to keep the audience who have seen these movies really wanting to see more and wanting to learn more about the creators. We're here celebrating the movies. We're celebrating the moviemakers both in front of and behind the camera."
The show's runtime is always an issue, with the goal being to stick to three hours. ("Three hours, yeah right," Kimmel joked in his "Top Gun: Maverick" inspired promo for the show.) This year all the categories are being announced live on the show, which will also include performances of four of the best original song nominees. But they're not sweating the runtime.
"All we really care about is that people have a great time," Kirshner said. "There are things we can't control. And if a speech is great, we're not going to cut you off."
And their plan should, say, an envelope gets mixed up, a streaker runs across the stage or a best actor nominee slaps a presenter? Well, frankly, that's someone else's job.
"When we do the inauguration, we don't tell the Secret Service how to protect the president," Weiss said. "We just make a show that entertains and keeps going. That's our job here. We're going to make sure it's entertaining and keep it going."
Academy President Bill Kramer has said there is a crisis team and security in place ready for any number of scenarios.
As for the host, Molly McNearney, who is the show's executive producer and is married to Kimmel, she said he thrives on unexpected moments.
"When the 'La La Land'/'Moonlight' thing happened I've never seen him so excited in my entire life," McNearney said. "He loves moments like that. He loves to be in the moment."
And the slap is fair game for Kimmel too.
"We're going to acknowledge it and we're going to move on. I think that's what everyone wants. We don't want to make this year about last year," McNearney said. "It's something we can and will address in a comedic fashion."
___
For more on this year's Oscars, visit: https://apnews.com/hub/academy-awards.
Sign up for the Pacific Insider newsletter
You may occasionally receive promotional content from the Pacific San Diego.