From art auctions to pumpkin spice, here are all the things you must do, see, read, watch and eat in San Diego this fall
It's fall, everyone! The days are getting shorter, the air (hopefully) will get crisper and we can start buying all things pumpkin spice without fear of judgement.
But ... we're still in a pandemic, which means the fall arts season is going to look a lot different. Instead of opening night at the symphony or theater, we'll have livestream concerts and plays on Zoom. And rather than experiencing music and art in usual settings, we'll have drive-in opera (!) and online auctions.
Then, of course, we also have the comforting fall activities: pumpkin patches, hiking trails, warm cocktails and so much more.
So here's a guide to all the things you must do, see, eat, watch, wear and listen to this fall.
Album of the Fall: "Lion King: The Gift" / "Black Is King"
Though "Lion King: The Gift" came out in 2019, Beyoncé's album earns a well-deserved second round of applause this fall. At the end of July, Beyoncé released a deluxe edition that includes three new tracks, including a MeLo-X remix of the catchy "Find Your Way Back." The deluxe edition's release coincided with the premiere of its visual companion "Black Is King" — a 1 hour and 24 minute musical film directed, written and executive produced by Queen Bey. For both projects, she collaborated with numerous Black artists and producers, culminating in a collection of songs that chronicle struggle and strength, which blend pop, hip-hop, rap and Afrobeat genres. Watch "Black Is King" on Disney+ and stream "Lion King: The Gift (Deluxe)" on most music platforms. SARA BUTLER
Movie must: "Kajillionaire"
Director, writer and artist Miranda July returns with another oddball movie, one that's highly uncomfortable to experience but will have you thinking for a long time after.
Evan Rachel Wood stars as Old Dolio (we won't spoil the reason for this name). Her parents, played by Debra Winger and Richard Jenkins, live off the grid and spend their days coming up with bad cons and heists. They eventually team up with Melanie, played by Gina Rodriguez, but that leads to problems in this dysfunctional family's dynamic. The film will be in theaters and available to stream starting Sept. 25. NINA GARIN
Binge-worthy show: "The Vow: A NXIVM Story"
Yes, 2020 has been a strange year. It's only fitting that HBO chose to release the riveting series "The Vow: A NXIVM Story" this year. The riveting series dives deep into the self-improvement/sex-trafficking cult known as NXIVM, which made headlines due to the celebrities ("Smallville" star Allison Mack, "Battlestar Galactica" star Nicki Clyne) it recruited to help attract victims — and the lengths their loved ones go to save them. "The Vow" began airing the first of nine episodes in August and will conclude in October. JENNIFER IANNI
Streaming service: Peacock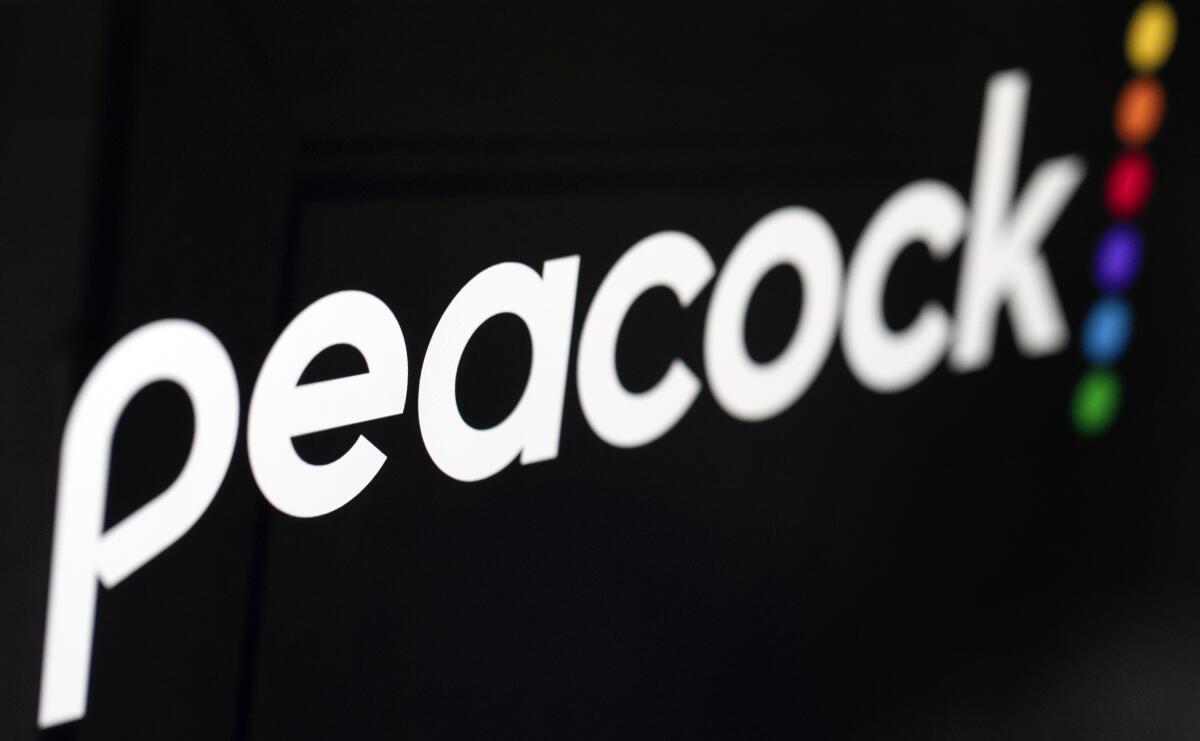 Fans of classic NBC shows, not to mention content from other subsidiaries of parent company Comcast, will love Peacock, the latest in streaming services. Enjoy access to the SNL Vault and countless hits like "The Office," "Parks and Recreation" and more. Viewers will also have access to shows from networks like Bravo and E!, plus movies and original content. Though there are various levels of service, the base level is free. JI
Book by the fire: "When No One Is Watching" by Alyssa Cole
Time to leave your frothy summer reads and get caught up in a truly captivating thriller like "When No One Is Watching."
It's about Sydney, a Black woman in Brooklyn who gives historical tours of her rapidly changing and gentrified neighborhood. As she researches the area's history, she discovers that people aren't so much moving away, but maybe disappearing.
Author Alyssa Cole is normally known for romance novels, but this sees a change in her style, which reviewers say is a cross between "Rear Window" and Get Out." (Harper Collins, $21.99) NG
Halloween costume: Favorite Netflix character
Even though the majority of Halloween events and parties are shut down due to COVID-19, you can still use the holiday as an excuse to shed your PJs and throw on a costume. Considering the amount of TV shows you've likely consumed during stay-at-home orders, why not dress up as a character from your favorite quarantine binge? The options are endless, but you can't go wrong with the fan favorite "Tiger King." Be Joe Exotic for the night with a sequin button-up shirt and blonde mullet wig, or opt for an animal print top and flower crown to embody his nemesis Carol Baskin. SB
Virtual art event: MCASD Art Auction
If you're looking to add to your art collection, or maybe even start one, the Museum of Contemporary Art San Diego brings back its biennial Art Auction. Bid on a variety of artworks for sale — from painting and sculpture to photography and works on paper — created by emerging and international artists including Leonardo Drew, June Edmonds, Luchita Hurtado, Jean Lowe and more.
Because the auction will be happening virtually, you'll find online tutorials and virtual tours to see the art and learn how to bid on it. The event begins Oct. 1 with a silent auction and the live auction is at 6 p.m. Oct. 14. Find details at mcasd.org. NG
Drive-in arts event: San Diego Opera's "La Bohéme"
San Diego Opera will become the first professional opera company in America to present a drive-in opera production in 2020. Soprano Angel Blue and tenor Joshua Guerrero co-star as lovers Mimi and Rodolfo, who are struggling artists in 1830s Paris. The opera will feature a full cast, scenery, costumes and San Diego Symphony musicians and its running time will be trimmed to 90 minutes. General Director David Bennett says tickets will be sold by the carload and audience members will be able to tune in the singers on an FM radio frequency in their cars or on their cellphones. It happens Oct. 24, 27, 30 and Nov. 1; location and ticket prices are TBA. sdopera.org/ PAM KRAGEN
Streaming theater event: North Coast Rep's "Same Time Next Year"
Married actors Bruce Turk and Katie MacNichol, who have performed together in multiple Shakespeare plays at The Old Globe, return to San Diego to co-star in a filmed production of Bernard Slade's romantic comedy, produced by North Coast Repertory Theatre in Solana Beach. The play is about a couple engaged a long-term affair. Every year for 25 years, they meet for one weekend at a California inn to renew the excitement of their initial one-night stand. David Ellenstein, North Coast's artistic director, will direct the filmed stage production, which will be available for unlimited streaming from Oct. 21 to Nov. 22. Tickets are $24 at northcoastrep.org/ PK
Virtual jazz event: Athenaeum livestreams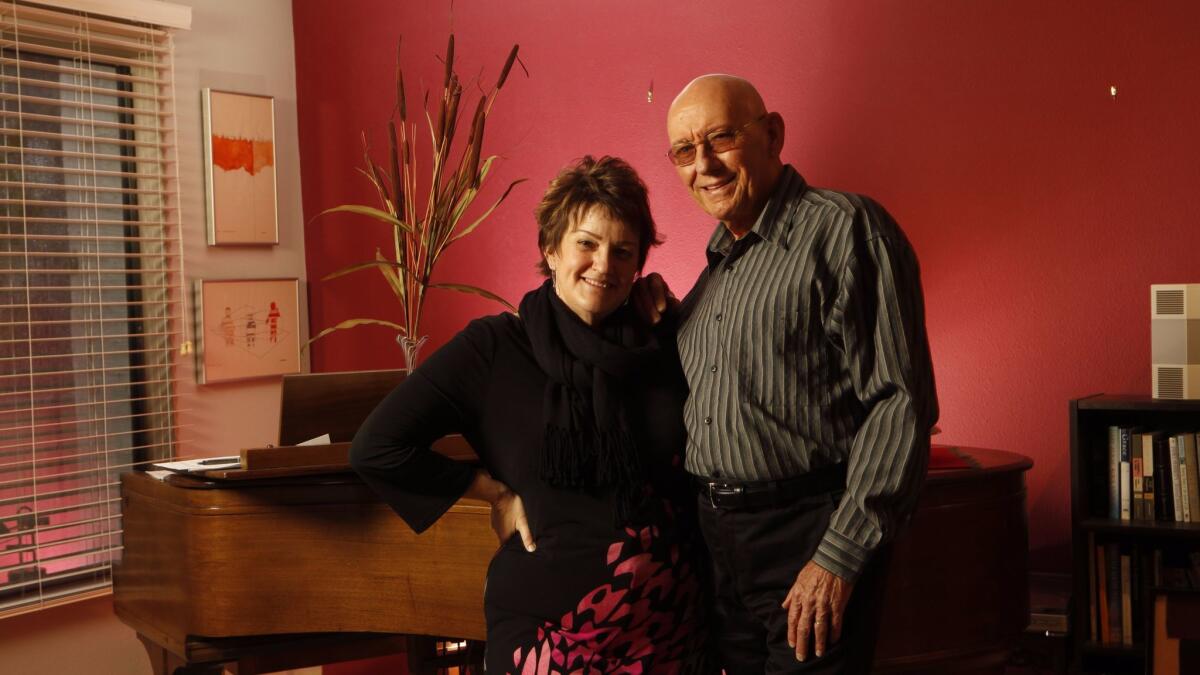 Because of the coronavirus pandemic, La Jolla's Athenaeum Music & Arts Library has been unable to hold any concerts since March. That makes the Sept. 21 performance by top San Diego jazz flutist Holly Hofmann and piano dynamo Joshua White especially welcome, even though they will be playing sans audience. The duo's 7 p.m. livestreamed concert will be followed by an Oct. 5 trio show by piano great Mike Wofford (who is Hofmann's husband), accompanied by bass stalwart Rob Thorsen and former San Diego Symphony percussion ace Jim Plank. Tickets are $12 (members) and $15 (nonmembers); call (858) 454-5872 or online at ljathenaeum.org/jazz-at-the-athenaneum GEORGE VARGA
Virtual classical music event: Camarada
True to the name of its new season, "Unstoppable," San Diego's Camarada is moving forward during the coronavirus pandemic. The adventuresome chamber-music-and-beyond group will celebrate its 26th anniversary by releasing a new album of Vivaldi's "The Four Seasons" and by livestreaming six performances from the La Jolla Music Society's Baker-Baum Concert Hall. The first, on Nov. 1, is "Recuerdos de los Dias" ("Memory of the Days"). The Day of the Dead-themed concert will showcase the music of such Latin-American composers as Andres Martin, Michael Ponce and Miguel de Aguilla. Tickets are $20 for each of the six livestreamed concerts, or $120 for a season pass. A $195 package, which includes a $75 donation, is also available at caramarda.org GV
Community event: Small Business Saturday
Small Business Saturday, typically the Saturday after Black Friday, promotes local businesses by urging shoppers to shop small and shop local. This year's event, on Nov. 28, will no doubt look different, with social distancing still in effect. Look for local shops to offer discounts in person and online on this sacred shopping day. Neighborhoods like Little Italy, North Park, South Park and more will take part. JI
Place to visit: Anza-Borrego Desert State Park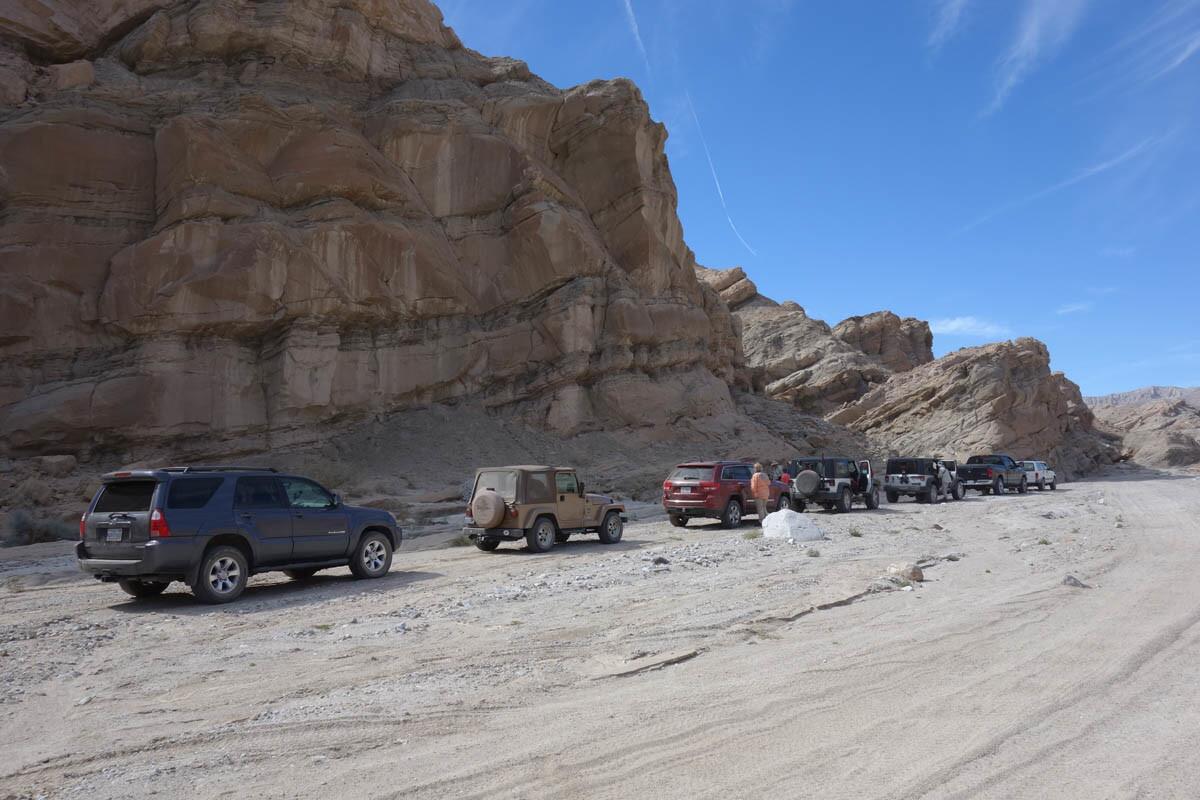 With nonessential air travel essentially cancelled in 2020, a road trip is the best way to scratch that itch for adventure. Head to Anza-Borrego Desert State Park for a nearby getaway with plenty of hikes to explore, along with a unique art exhibit featuring 130 large metal sculptures. The outdoor destination is also the perfect place to stargaze at night given its status as an International Dark Sky Community. Keep an eye on the California Department of Parks and Recreation website at parks.ca.gov for updates about what is open and closed at Anza-Borrego Desert State Park due to COVID-19.
200 Palm Canyon Dr, Borrego Springs, CA 92004. SB
Correction: A previous version of this article stated that Anza-Borrego Desert State Park is closed to camping because of the pandemic. However, as of July 9, some of the campgrounds at the park have reopened. We apologize for the error. For the most recent updates on what is open and closed at Anza-Borrego Desert State Park, visit the California Department Parks and Recreation website at parks.ca.gov and use the search function, listed under 'Find a Park' in the menu options.
Place to visit: Pumpkin patches
San Diego has tons of places to buy pumpkins - from grocery store parking lots to neighborhood pop-up shops. If you're looking for a true pumpkin patch experience, though, head to more rural parts of town where you'll find farms complete with animals, wheelbarrows to carry your loot, and maybe even a corn maze.
Some classic San Diego spots include Bates Nut Farm in Valley Center, Oma's Pumpkin Patch in Lakeside and Mountain Valley Ranch in Ramona. Masks and social distancing are required at all locations. NG
Place to Visit: Julian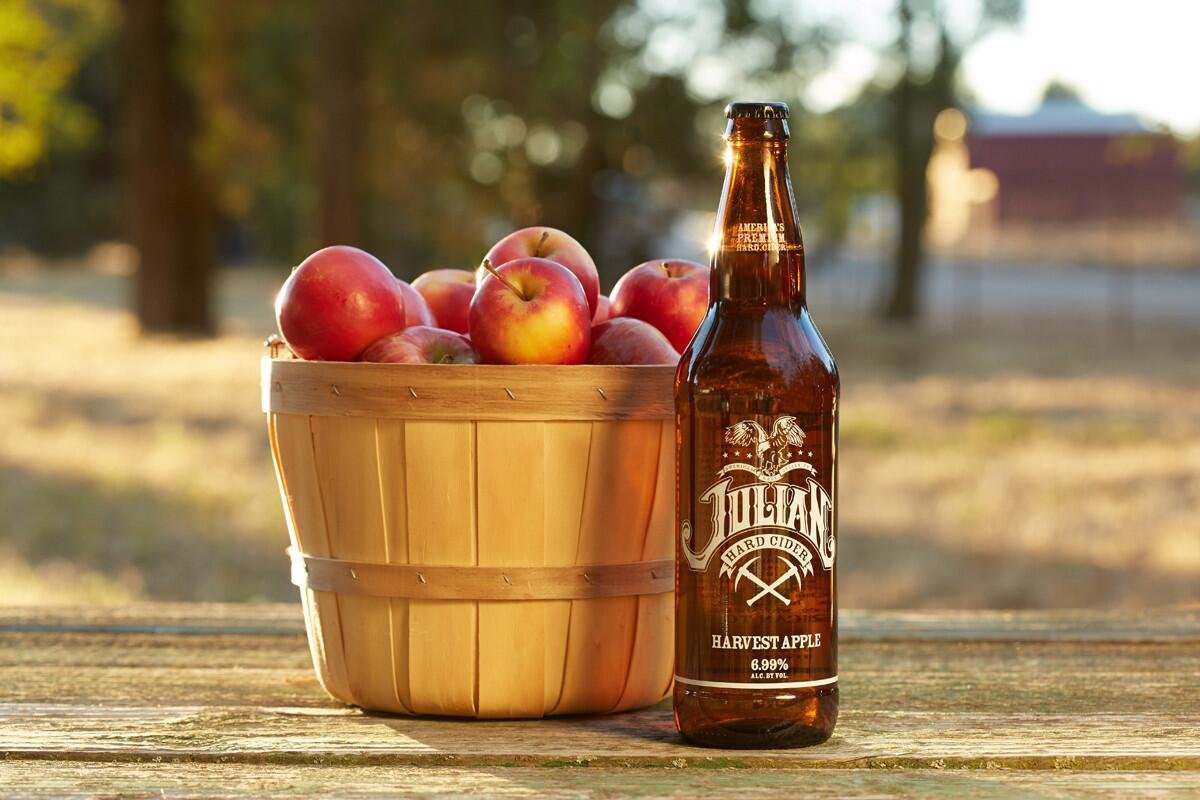 There's no place like Julian in the fall. A little more than an hour east of downtown San Diego, Julian's small-town charm and country feel attracts a crowd, especially in the cooler fall months. Pick apples, go on a carriage ride, mine for gold or grab a pizza and beer at Julian Beer Co. or sip on cider from Julian Cider Co. Don't forget a slice of apple pie for the perfect fall day. JI
Hike to trek: Cuyamaca Lake Loop
No fall season is complete without a day trip to Julian, so consider taking a hike while you're there. Cuyamaca Rancho State Park is full of easy, moderate and hard trails suited for all hikers. Lake Cuyamaca Loop offers an easy, five-mile route that typically takes three hours. The California black oaks that surround the reservoir — whose leaves transition from green to gold/orange every October — are a nice break from palm trees, evoking those warm autumn feelings hard to find in San Diego. 15027 Highway 79, Julian, CA 92036. SB
Fall fashion trend: Loungewear
One good thing about the Covid-19 pandemic? Working from home and social distancing means loungewear continues to reign supreme (think matching pants and tops in soft, breathable material, like a more chic tracksuit). The comfy, coordinated sets are perfect for lazy days at home, quick errands outside and even virtual business meetings. Loungewear gives you a sleeker look than the standard sweats and t-shirt combo. JI
Beauty trend: Baby Foot
As the months cool off and cold weather sets in, it's a great time to do a yearly foot peel using Baby Foot, a natural foot exfoliant. Dry skin is always a problem in autumn and winter. Since we're staying home more, it's the perfect time to try this innovative treatment. Wear the Baby Foot booties for an hour (pro tip: the booties can be slippery, so put on a pair of socks over the booties so you can continue walking around freely). Remove the booties and wash your feet. Next, we wait. The peeling will begin in five-to-seven days with no pain or irritation. Your feet will be stripped of calluses and dry, cracked heels to reveal new feet as fresh as the day you were born. It's not the prettiest treatment, but your feet will thank you for it. Baby Foot is available at places like Amazon, Target, Ulta and more. JI
Must try restaurant: Jeune et Jolie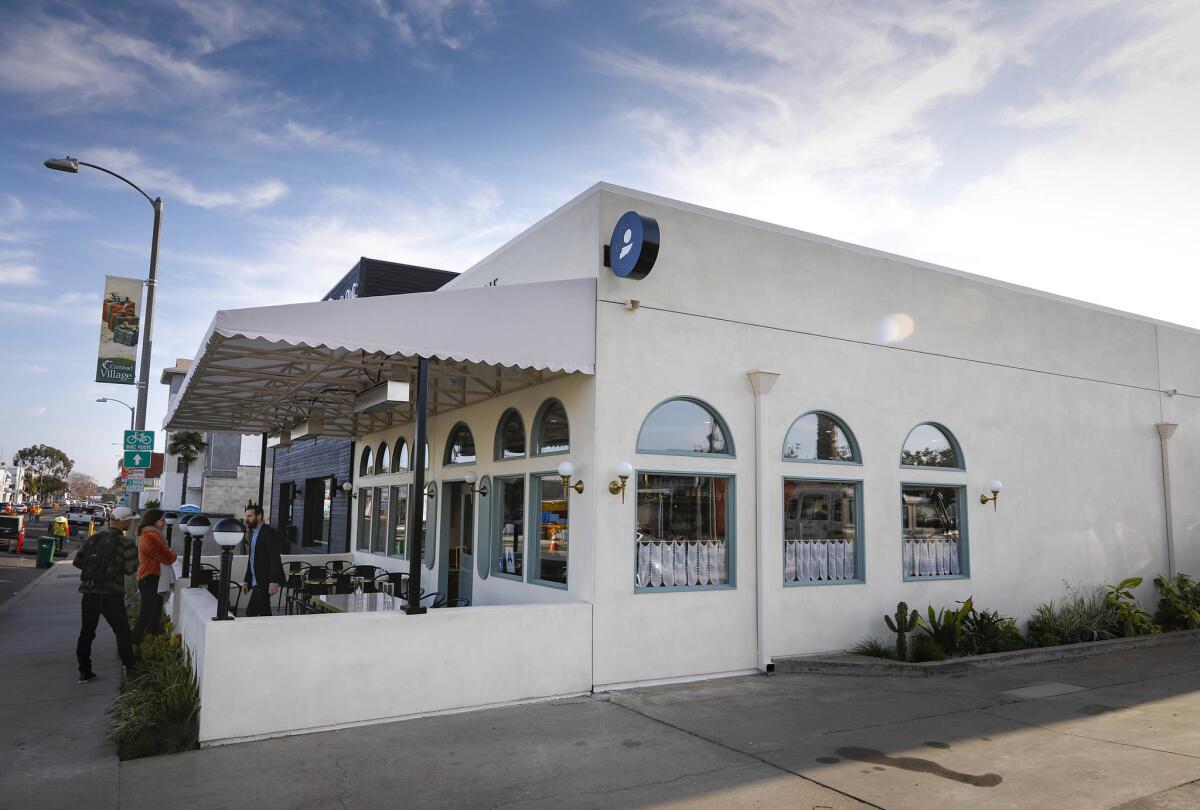 Sometime in late September, one of L.A.'s most promising chefs, Eric Bost, will officially take over as the new executive chef at Carlsbad's Jeune et Jolie, one of San Diego County's most-acclaimed new restaurants. Bost was the chef and owner of Auburn, a 1-year-old Hollywood-area restaurant named to GQ Magazine's Best New Restaurants in America 2020 list and Eater LA's Most Exciting New Restaurants list. But in April, Bost permanently closed Auburn because he didn't see a place for the tasting menu-only concept in post-pandemic L.A. Jeune et Jolie owner John Resnick has been serving a tasting menu in a new outdoor dining area this summer and, so far, it has been a success. Bost said he plans a menu built around San Diego's seasonal produce and fresh seafood, with a focus on well-edited and well-executed flavors. Open for dinner, Wednesdays-Sundays. $95. 2659 State St., Carlsbad. https://www.jeune-jolie.com/ PK
Oktoberfest beer: AleSchmidt Oktoberfest
Prost! Celebrate Oktoberfest at home this year with AleSmith's seasonal release, available from September to October. The AleSchmidt Oktoberfest is a German-style Märzen Lager with 5.5% ABV, characterized by a clean, elegant and toasty malt flavor. Snag a six-pack of 12 ounce cans for $11 to $13 (depending on the retailer) for a stay-at-home holiday. The lager is also on draft at AleSmith's Miramar location — just be sure to wear a mask, social distance and check the brewery's website at alesmith.com for temporary tasting room hours. SB
Fall cocktail at home: Skrewed Irish Coffee
There's something about fall that pairs nicely with peanut butter whiskey. Light a fire, throw on some holiday tunes, put on your favorite fluffy socks and cozy up with a mug of Skrewed Irish Coffee. To make, combine a freshly-brewed cup of coffee with a shot (or two — go for two!) of Skrewball Irish Whiskey (born in Ocean Beach). Finish with whipped cream and cocoa powder for a decadent touch. JI
Fall cocktail to order: Puesto's What Chef's Having
Indulge in tacos like a true San Diegan, but add an autumnal twist with the seasonal cocktail, What Chef's Having, a nutty concoction from Bar & Spirits Creative Director Beau du Bois at the newly opened Puesto Mexican Artisan Kitchen and Bar in Mission Valley. The drink consists of Cruzan Black Strap Rum, tamarind, black walnut, fresh lime and ginger beer — no pumpkin spice needed, but still gives all the fall feels. JI
Fancy Tea Splurge: The Loose Leaf
If you're not really a pumpkin spice person, you can instead toast the fall season with a nice cup of tea. Sure, a classic Lipton tea bag will do, but if you feel like treating yourself, check out San Diego-based The Loose Leaf. Whether you're looking for a classic black tea, herbal tea or maybe some yerba mate, you'll find loose leaf options on the website, as well as at various farmer's markets. Loose Leaf also has custom blends to help with everything from migraines and insomnia to weight loss and stress relief. Check out looseleafblends.com NG
Fall baking inspiration: Dry mixes from Gluten Free Baking Company
Have you wanted to jump on the quarantine baking trend but didn't know where to start? North Park bakery Gluten Free Baking Company offers 10 dry mixes to make things easy. Options include pie crust, muffins, vegan chocolate cake, crepes and spice cupcakes. Can't choose? Try a Dry Mix Gift Bag, which includes your choice of four mixes packaged in a canvas tote bag that reads: "Socially Distancing From Gluten." Order online at thegfbakingco.com/dry-mix for in-store pick-up; shipping options also available. 4594 30th St., San Diego, CA 92116. SB
At-home activity: Weaving
For a passive couch activity, take knitting up a notch and start weaving instead. A lapsize loom is accessible for beginners and ideal for creating small wall hangings. There are a lot of kits available to buy on Etsy — which typically includes a loom, yarn and weaving needles — or try a DIY approach: hammer nails into a wooden picture frame and swap weaving needles with a hair comb. YouTube videos offer step-by-step instructions for creating a unique woven piece to decorate any bare walls ... which we're admittedly a little bored of seeing these days. SB
At-home activity: Paint-by-numbers
Remember when adult coloring books calmed us down? Times are different and some of us need something more immersive than gel pens and paper to de-stress. That's where paint-by-numbers comes in.
These paint kits practically do all the thinking for you. They come with everything you need: brushes, an outlined canvas, and most important, a set of paints in colors that have been pre-selected.
All you do is fill in the numbered area with the corresponding color and before you know it, you have a creation that looks almost professional. Really, your only stressful choice is figuring out if you want a landscape, nature or abstract artwork hanging in your house. NG
At-home activity: Candle making
Nothing says fall like burning candles to create that cozy ambiance. For a DIY twist, try making your own sustainable candles with a kit like Siblings candles, which includes supplies and directions to make your own candles in scents like Bergamot White Rose Oakmoss and Eucalyptus Evergreen Berries. Simply melt in the microwave, pour the wax and wick into your favorite container (some are available on the Siblings candles website) and enjoy. JI
Influencer to follow: @TheTastyBabe
Casey Specht, aka The Tasty Babe, spends her time eating and drinking her way through America's Finest City, always wearing her signature winged liner. Follow her for her striking food photos and beer recs. The San Diego native says the best part about being an influencer in San Diego is the community: "With the current pandemic, the sense of community means more than ever before and I'm grateful that I have a place to create and connect." JI
Fall Soup Recipe: White Bean Chicken Chili
Makes 12 servings
2 teaspoons olive oil
1 cup finely chopped white onion (about ½ large onion)
1 cup finely chopped poblano (pasilla) chile (aboout 2 chiles)
2 cups frozen whole kernel corn, preferably organic
4 cups chicken stock, plus 1½ cups, divided
4 cups shredded cooked chicken (from 1 rotisserie chicken or a 3-4 pound freshly poached whole chicken)
4 cans (15 ounce) Great Northern Beans, drained and rinsed well, divided
3 cans (7 ounce) diced green chiles (such as Ortega brand)
¼ cup hot salsa verde
1 teaspoon Chinese five spice blend
½ teaspoon ground nutmeg
1 block (8 ounces) Neufchâtel cheese (or cream cheese), cubed and softened
1 teaspoon kosher salt, or to taste
OPTIONAL TOPPINGS:
cubed avocado
grated Monterey jack cheese
chopped cilantro
Heat a 5- or 6-quart Dutch oven on medium heat. When hot, drizzle in the olive oil. Toss in the chopped onion and sweat for 2 minutes. Add the poblano; cook for 2 minutes longer, stirring occasionally. Mix in the corn and cook for 5 minutes, stirring occasionally. Pour in the chicken stock, then add the shredded chicken, add all but 2 cups of beans, reserving the rest to puree in the next step. Drop in the diced green chiles, salsa verde, Chinese five spice and nutmeg. Simmer for 20 minutes, stirring occassionally.
While the soup is simmering, add the reserved beans to a food processor along with ½ cup of the reserved broth. Process until smooth and stir the pureed beans into the chili. Continue to simmer for 10 minutes.
Remove 1½ cups of chili to a small saucepan and place on medium heat. Add the Neufchâtel, stirring until smooth and incorporated. Pour the cheese mixture into the chili pot and stir well to combine. Season chili with salt to taste. For a soupier chili, add the rest of the reserved broth. Serve with optional toppings.
Recipe is copyrighted by Anita L. Arambula from www.confessionsofafoodie.me. Reprinted by permission.