The San Diego Union-Tribune Festival of Books is still happening this year — the panels, demonstrations and readings are all taking place virtually.
The free event begins at 10 a.m. Saturday and you'll be able to navigate through a variety of themed interviews and panels, plus attend some livestream discussions.
Here are some highlights to expect (unless otherwise noted, all programming will be available starting at 10 a.m.)
Be the first to hear the One Book, One San Diego selection
Every year, KPBS selects a title for San Diegans to read together — think of it as a countywide book club with stories meant to spark conversation and dialogue.
Past selections include "March: Book One," a graphic memoir by Congressman John Lewis, Andrew Aydin and Nate Powell; "The Sandcastle Girls" by Chris Bohjalian; and "Caleb's Crossing" by Geraldine Brooks.
The festival will kick off with the announcement of the new "One Book, One San Diego" announcement.
Read poems of protest with literary icon Nikki Giovanni
Celebrated poet Nikki Giovanni is known for her collection of works like 1968's "Black Feeling Black Talk" and 2009's "Bicycles: Love Poems." She is also a civil rights activist, professor and founder of Cincinnati's first Black Arts Festival.
Giovanni will be in conversation with Lisa Deaderick, social justice columnist for the San Diego Union-Tribune.
Bake healthy treats with Rachel Conners
Learn to bake healthy desserts with food blogger, Rachel Conners.
Her blog, Bakerita, is full of gluten-free, dairy-free and refined sugar-free recipes, and her new cookbook includes recipes for everything from granola and doughnuts to truffles and tarts.
Talk about pop culture with Chuck Klosterman
The bestselling author and pop culture commentator will talk about his latest book, "Raised in Captivity: Fictional Nonfiction," which NPR's Jason Sheehan describes as "a mash-up of 34 short-short stories that stretch from the vaguely science fictional to the vaguely thriller-y to the vaguely vague."
Klosterman is best known for his 2003 book of essays "Sex, Drugs, and Cocoa Puffs: A Low Culture Manifesto." He will be in conversation with Trevor Jones of the Scripps Miramar Ranch Library.
Learn about 'Love' with Matt de la Peña
Newbery Medal-winning author Matt de la Peña will read from his latest book, "Love," illustrated by Loren Long.
Though it's a children's book, it celebrates all things love and has a soothing, uplifting message that will also resonate with adults (especially during these times of uncertainty).
Make Keto-friendly Mexican food with Chiquis Rivera
The singer and star of NBC Universo's "The Riveras" will demonstrate how she takes classic Mexican food recipes and makes them Keto-friendly.
Her new book, "Chiquis Keto: The 21-Day Starter Kit for Taco, Tortilla, and Tequila Lovers" offers guilt-free twists on classic and favorite Mexican dishes.
Have some discussions about social justice
You'll find a variety of social justice panels including "New Feminist Voices" featuring Leah Goren and Barbara McNally; and "Portraits of Transformation" featuring Lacy Crawford and Sam Lansky.
Also part of the programming is a livestream featuring authors Wesley Lowery, author of "They Can't Kill Us All: The Story of the Struggle for Black Lives" and Jean Guerrero, author of "Hatemonger: Stephen Miller, Donald Trump, and the White Nationalist Agenda." The 11 a.m. panel will be moderated live by U-T editor Dana Littlefield.
Talk about children's books with Henry Winkler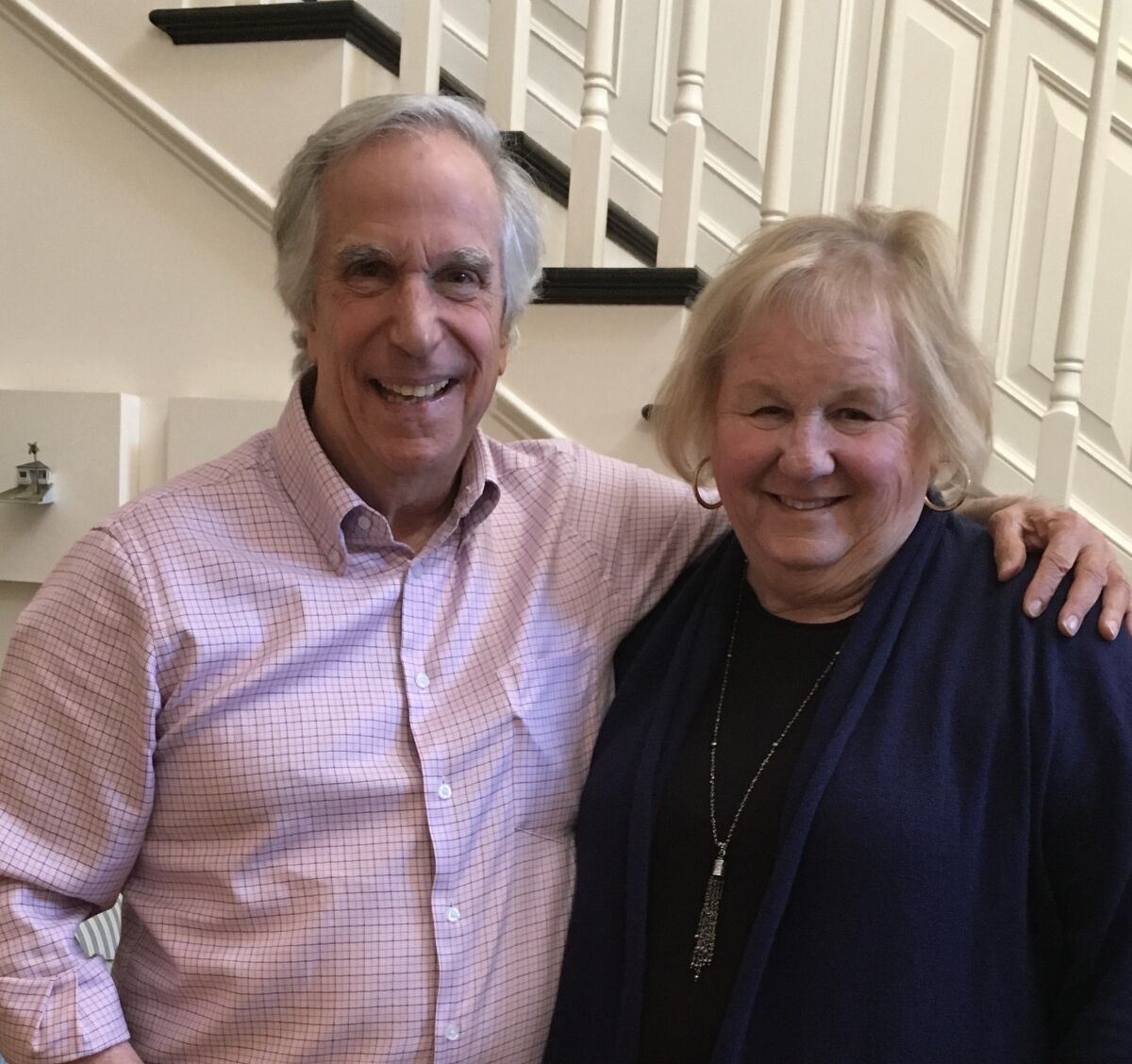 Along with starring in the HBO series, "Barry," Winkler (aka "The Fonz") is also an accomplished children's book author with writing partner, Lin Oliver.
Winkler and Oliver discuss their books, including the Hank Zipzer series and their latest, "Alien Superstar" with Luis Cruz of the San Diego Union-Tribune.
Make succulent crafts with Rachael Cohen
Have you developed an interest in plants during the pandemic?
Are you ready to start making holiday gifts?
Join Rachael Cohen of Infinite Succulent as she demonstrates crafts made with succulent from her book, "Infinite Succulent: Miniature Living Art to Keep or Share."
Discover new authors
The San Diego Festival of Books will feature panels with a variety of authors throughout the day.
You'll be able to meet Poet Laureates Kim Dower, Ron Salisbury and Luis J. Rodriguez; talk about YA and strong female characters with Demetra Brodsky, Adalyn Grace and Kiersten White; listen to a story by U-T cartoonist and author Steve Breen; discover "strange and wonderful" fiction by April Davila and Jac Jemc; explore issues at the border with Alan Bersin, Michael Malone and D.W. Gibson; and escape into stories about culture and family with Shilpi Somaya Gowda, Frances Cha and Valeria Luiselli.
Find the complete schedule, and register to attend the San Diego Union-Tribune Festival of Books here.
---