It may be an unconventional season, but there are still many things to enjoy this summer. From drinks and food to books and virtual festivals, here are our top picks.
This is no ordinary summer. Because of coronavirus, it's going to be a season without concerts or festivals, without Padres games or Comic-Con. This year, we won't be riding the Ferris wheel at the San Diego County Fair or seeing outdoor concerts in Chula Vista. No Shakespeare under the stars, no classical music by the bay. But summer is still happening, and there's plenty to anticipate. Parks and beaches are reopening, and so are some amusement parks and stores. We can also get in the spirit thanks to refreshing drinks, easy recipes and new music and movie releases. Today, the first Sunday of the season, we say: Here's to summer 2020! It may be different, but there are still some Summer Musts left to enjoy.
FAVORITE SUMMER EVENT: San Diego Pride ... Online!
We're a bit sad — OK, a lot sad — that the always fun, energetic and colorful San Diego Pride Parade won't be happening in person this year, but we're sure even a virtual celebration can put some rainbow-toned brightness into our hearts. Pride-themed events start July 11 and continue all week, culminating with a virtual Pride parade and festival Saturday, July 18. So fire up the computer, grab an iced drink, sit back and march along. Bring your own glitter. MICHAEL JAMES ROCHA
SUPERHERO SUMMER FLICK: "Wonder Woman 1984"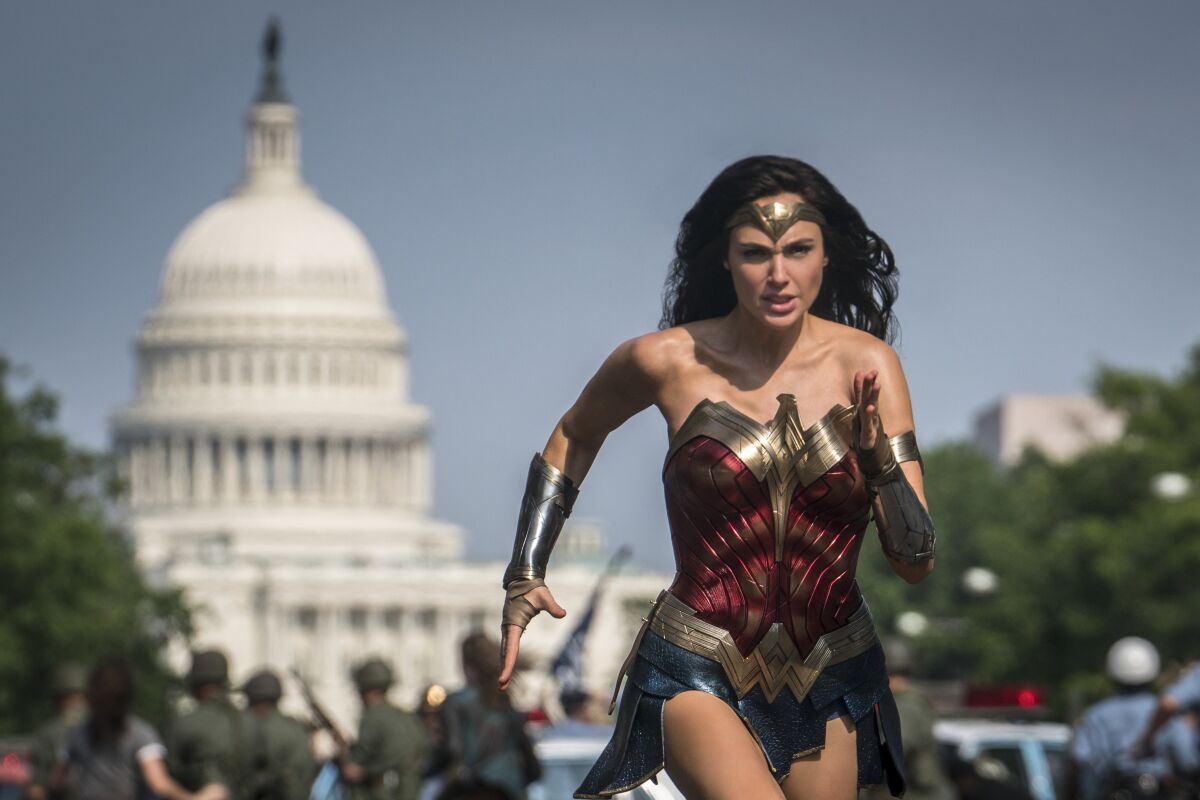 Initially scheduled for a June 5 release, "Wonder Woman 1984" may finally see the light of day this summer with an expected Aug. 14 release date. The film is directed by Patty Jenkins, who also directed 2017's "Wonder Woman." Gal Gadot returns in the superhero role and will be joined by Kristen Wiig (as the villain Cheetah), Chris Pine (as Steve Trevor) and Pedro Pascal (as Maxwell Lord). MICHAEL JAMES ROCHA
ROM-COM OF THE SUMMER: "Palm Springs"
Forget swimming pools and umbrella drinks. This "Groundhog Day"-inspired rom-com is all about time-loop insanity, inappropriate laughter, and the joys of watching Andy Samberg play a slacker dude who finds the fun in living the same weird day over and over again. The shrooms probably help. With Oscar-winner J.K. Simmons as a fellow traveler with anger-management issues, it steams on Hulu beginning July 10. KARLA PETERSON
MOST ANTICIPATED SUMMER EVENT: "Hamilton"
Theater Geek Christmas is arriving super-early this year with the summer release of "Hamilton," which streams on Disney Plus beginning July 3. This filmed version of Lin-Manuel Miranda's mega-smash Broadway musical was filmed in June of 2016 and features most members of the original cast, including Miranda as the free-styling Alexander Hamilton himself. This time, the room where it happens will be yours. KARLA PETERSON
SONG OF THE SUMMER: "2020 Riots: How Many Times"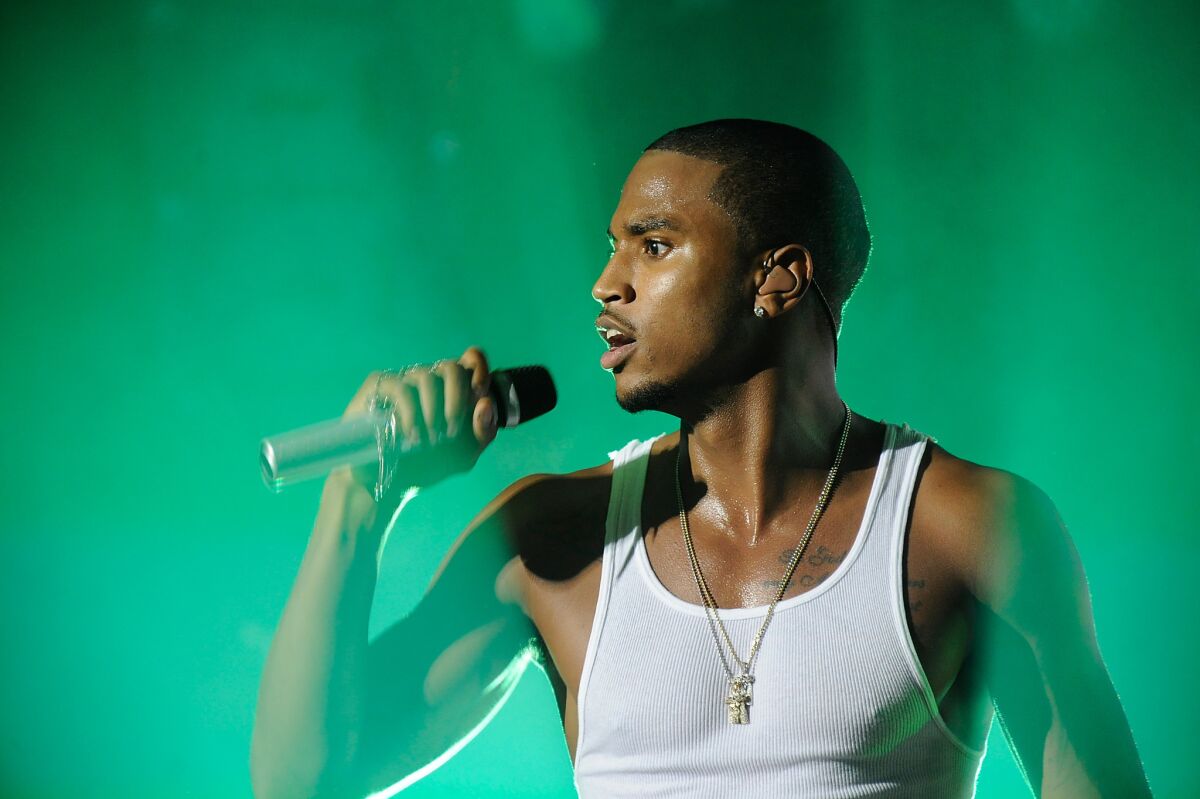 Summer songs are often characterized by carefree vocals and easy-going themes, but this summer isn't quite like the rest. Trey Songz's latest single "2020 Riots: How Many Times" is a timely track featuring powerful lyrics paired with smooth R&B beats. We predict you'll be hearing this song on repeat all season, both on the radio and during Black Lives Matter demonstrations. SARA BUTLER
SONG OF THE SUMMER: "Black Like Me"
The usual best Song of the Summer candidates are frothy invitations to celebrate. But there is nothing usual in this year of mass civic protests and a global pandemic. That is why my Song of the Summer pick is Mickey Guyton's exceptionally contemplative "Black Like Me." One of the few female African-American country singer-songwriters in Nashville, Guyton, 36, seamlessly fuses elements of pop, country and gospel on "Black Like Me." Released without fanfare on June 2, the song pays stirring tribute to marginalized people striving for the American Dream. Its refrain, "If you think we live in the land of the free, you should try to be black like me," and its conclusion, "I'm proud to be black like me," capture the zeitgeist perfectly. GEORGE VARGA
FUN SUMMER BINGE WATCH: "Central Park"
Take "Bob's Burgers," set it in New York's Central Park, and make it a musical. What's not to love? This new animated series is about park ranger Owen Tillerman, who lives in a castle at the park with his family. It's quirky and odd and hilarious, similar to "Bob's Burgers." But because it's also a musical (and a pretty good one at that) the cast is stacked with Broadway talent: Leslie Odom Jr. plays Owen; Tituss Burgess is Owen's son, Cole; Josh Gad is the show's narrating busker; Daveed Diggs plays Helen, assistant to the show's villain, Bitsy (who, by the way is voiced by Stanley Tucci). And if that's not enough to bring you joy, Kristen Bell is in it, too. Catch it on Apple TV+. NINA GARIN

SOMBER SUMMER BINGE WATCH: "Dirty John: The Betty Broderick Story"
More than 30 years after Betty Broderick shot and killed her ex-husband, Dan Broderick, and his new wife, Linda Kolkena, we're still talking about it. Was Betty emotionally abused? Was she humiliated to the point of madness? The latest TV retelling stars Amanda Peet as Betty and Christian Slater as Dan, taking us through the early years of their relationship through the breakdown of their marriage. The show doesn't offer any new information or perspectives, especially to San Diego viewers old enough to remember the case (and especially for anyone who personally knew Dan Broderick and Kolkena). But three decades later, the story Oprah Winfrey called one of "America's messiest divorces" continues to captivate our attention. The show airs on USA Network. NINA GARIN
COOL TIDINGS: Ice cream of summer
If summer were a flavor, it would be Mr. Trustee's Lemon Meringue Pie with its citrusy, sunny flavors combined with cool, creamy ice cream. Created by executive pastry chef Jeremy Harville, Lemon Meringue Pie has all of the flavors and textures of the namesake pie but served in a cup or cone. The walk-up corner ice cream and soft-serve shop opened for business in May in a corner of Trust Restaurant Group's new Cardellino café and bakery in Mission Hills. 4033 Goldfinch St., San Diego, (619) 600-5311, cardellinosd.com PAM KRAGEN
GRILLED GOODNESS: Grand Ole BBQ
Grand Ole BBQ's location in North Park closed for renovations a while back but hasn't reopened. Thankfully, there's this outpost in Flinn Springs in East County. Its no-frills menu is filled with culinary gems, from the ultra-tender brisket to the fall-off-the-bone ribs (both beef and pork). There are seven side selections, from mac 'n' cheese and spicy slaw to fries and white beans with bacon. But leave some room for my favorite: the green beans, fried in a light batter that goes with any protein you choose. The decor of the main dining room/bar area is a bit kitschy: mid-century meets mountain lodge. When the AC is on for those hot East County days, it's just perfect.15505 Olde Highway 80, El Cajon. (619) 312-0714. flinnsprings.grandolebbq.com MICHAEL JAMES ROCHA
THEATER: Enter the WOW wormhole
La Jolla Playhouse's Without Walls (WOW) festival has returned this summer with an all-digital lineup, including "Portaleza" by San Diego bilingual theater artist David Israel Reynoso, whose immersive, multisensory walk-through installations "Waking La Llorona" and "Las Quinceañeras" were big hits at the 2017 and 2019 festivals, respectively. This time, viewers watching at home will follow a set of clues to unlock a secret portal and meet mysterious opticians who take them on an unexpected journey. Scheduled to premiere in mid-August at lajollaplayhouse.org/portaleza/. PAM KRAGEN
YOUR FIRST BEACH READ: "Such a Fun Age" by Kiley Reid
This book was released on New Year's Eve, but with social justice protests at the forefront of many conversations, it's a good time to revisit Kiley Reid's debut novel about race and class in Philadelphia. The story is about Emira Tucker, a young, Black babysitter who - in the very first chapter - is stopped by a security guard for being in a fancy grocery store with the White child she cares for. The rest of the book follows the aftermath of that event, from the guilt of the wealthy Chamberlain family to how Emira processes the situation over several months. It's also an engaging coming-of-age story of a young group of friends trying to find their place in the world. NINA GARIN
YOUR SECOND BEACH READ: "The Ballad of Songbirds and Snakes" by Suzanne Collins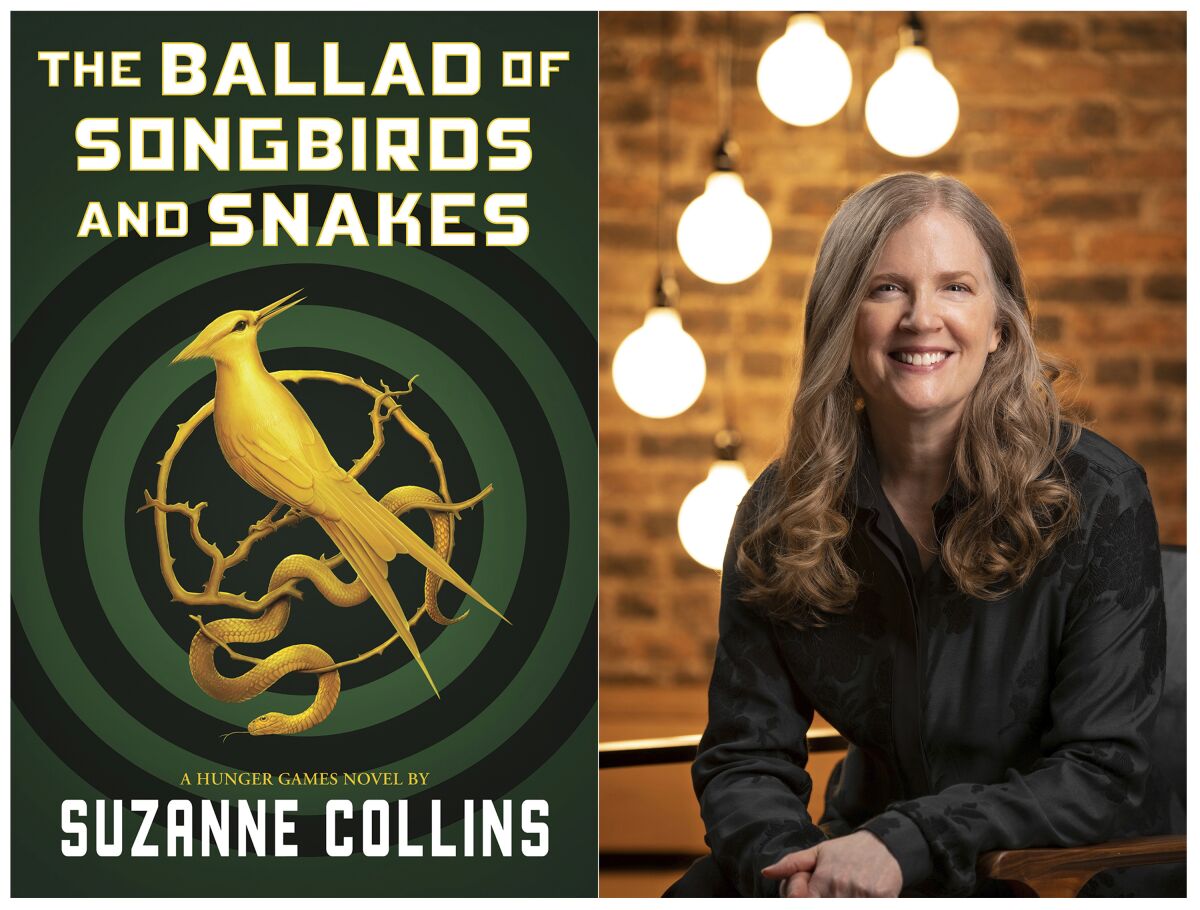 This prequel to "The Hunger Games" tells the story of Panem and The Capitol through the perspective of 18-year-old Coriolanus Snow, you know, before he became a creepy, rose-wearing president. Sure, without Katniss Everdeen the story lacks a certain charisma. Plus, it takes a while to sympathize with young "Coryo," but eventually it does happen. What makes it a page-turner, though, is learning how the actual Hunger Games evolved from morbid punishment to a must-watch Panem spectacle. NINA GARIN
YOUR NON-FICTION SUMMER READ: "14 Miles: Building the Border Wall" by D.W. Gibson
In "14 Miles: Building the Border Wall," D.W. Gibson pieces together a richly textured non-fiction mosaic about the barrier that separates San Diego and Tijuana, and the lives it affects. We meet wall builders, border agents, migrants, ranchers, activists, vigilantes, religious leaders — a fascinating collection of voices that shows not just how the wall works (or doesn't), but what it says about our national identity. JOHN WILKENS
SEASONAL SIPS: Wines of the summer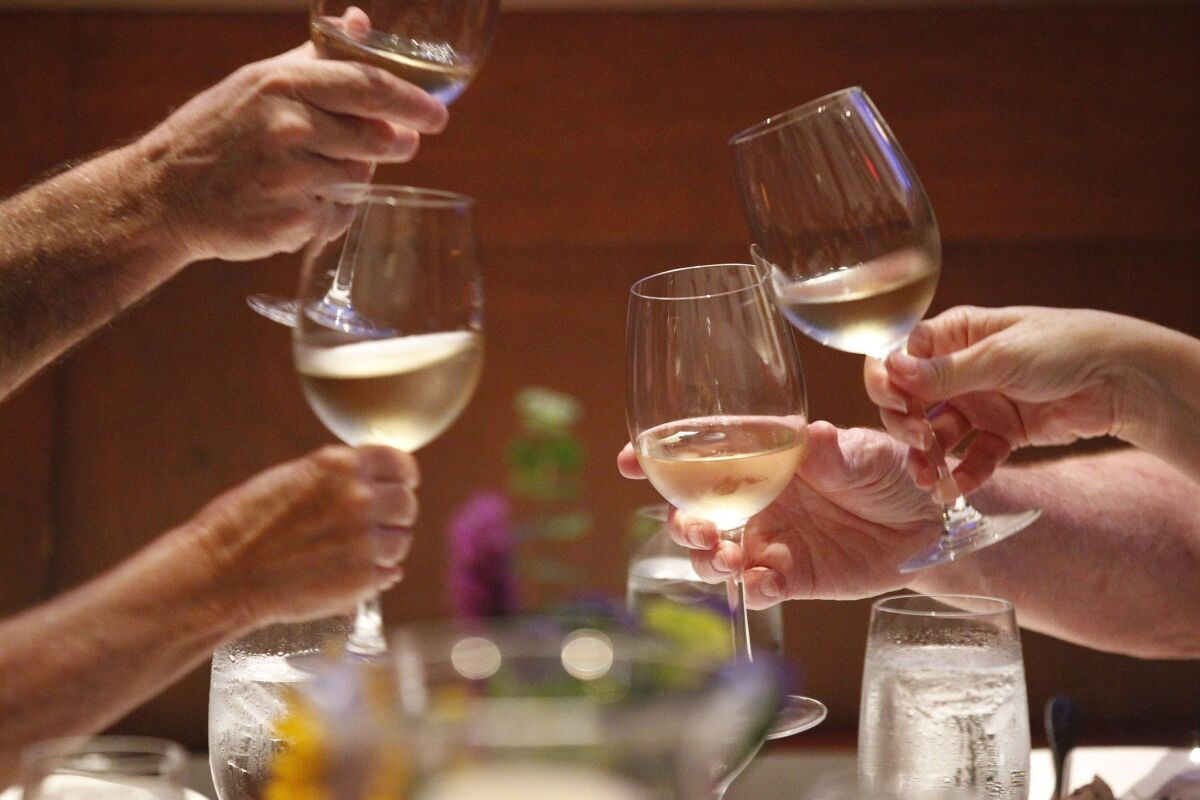 Sommelier Cate Hughes, who consults on restaurant wine lists and training through her Inspired Hospitality Solutions, recommends sipping Ameztoi Getariako Txakolina Rubentis Rosé this summer. It's a Basque wine that she says "drinks a bit like cider with its tart acidity and palate-cleansing appeal." Kate Edgecombe, a Level 2 sommelier with Paon Restaurant & Wine Bar in Carlsbad, loves the fresh, vivaciousness of Carruth Cellars' 2019 sauvignon blanc, which she says is "super zippy but it has a tropical finish making it feel rounder in your mouth." She's also obsessed with the "delicious, slightly off dry" flavor of the 2019 Rosé of Petit Verdot from Strawberry Wine Company. PAM KRAGEN
TOES IN THE SAND: Beach spot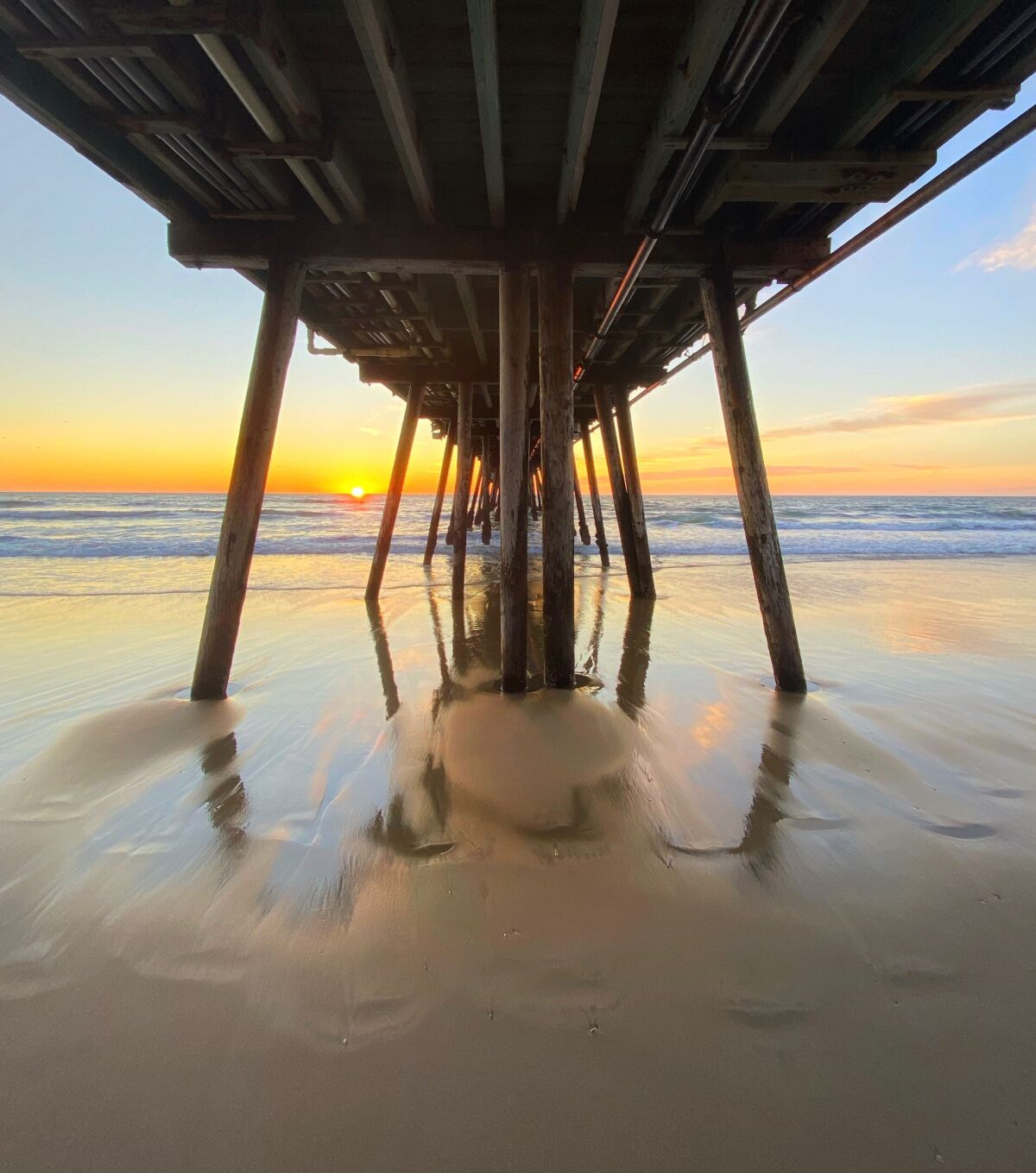 Ditch the crowds at Sunset Cliffs and head south to capture the perfect Instagram-worthy sunset shot. Go to Imperial Beach. Position yourself near the pier, and go for your best shot. Maybe, just maybe, you'll see a green flash. MICHAEL JAMES ROCHA
CLASSICAL: SummerFest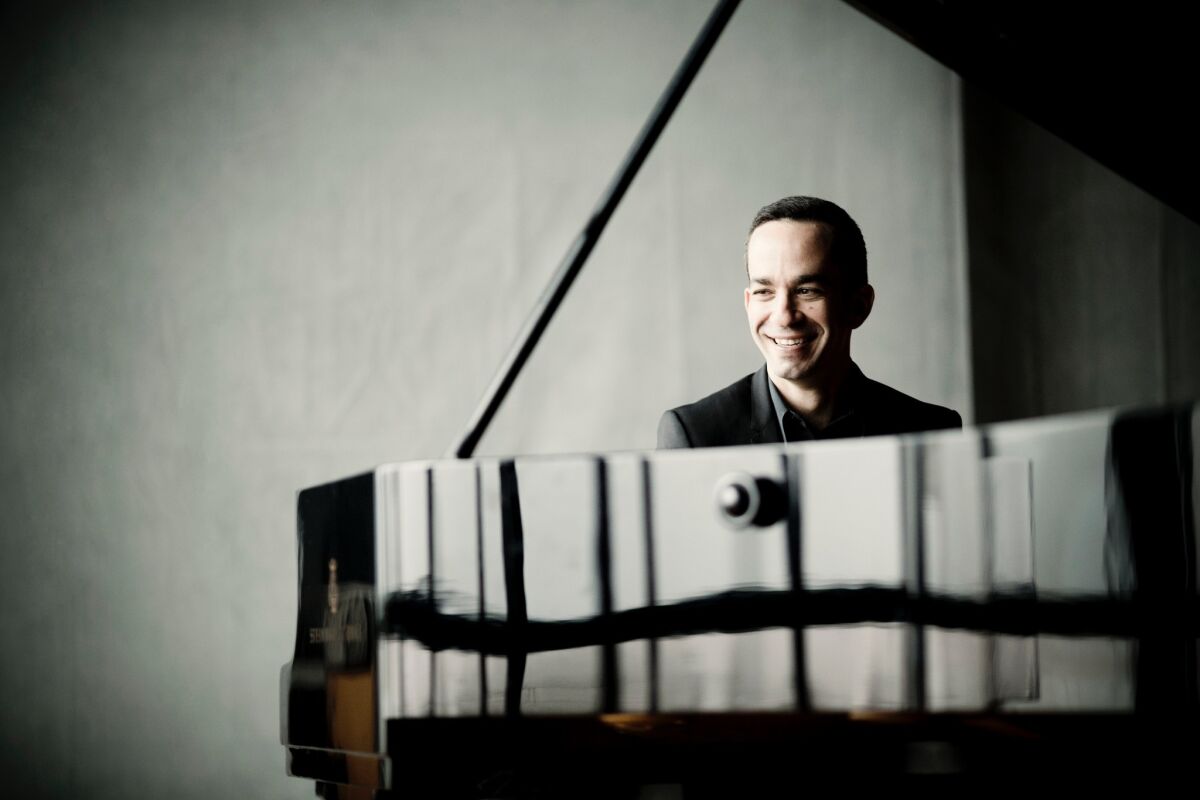 Because of the coronavirus pandemic, very few live classical-music events will take place anywhere this summer. La Jolla Music Society's 34-year-old SummerFest is a happy exception, even though it will now be held over one week, rather than three, with seven musicians, rather than dozens. The "re-imagined" chamber-music festival, under the direction of Inon Barnatan, will take place Aug. 21-29 at the Conrad Prebys Performing Arts Center in La Jolla. All six concerts will believe streamed. If health regulations in August allow, they will take place in front of a reduced, socially distanced audience in the 500-seat concert hall. Tickets: ljms.org or (858) 459-3728. GEORGE VARGA
VISUAL ART: Vying for the Prize
For nearly 15 years, the San Diego Art Prize has recognized emerging visual artists in a variety of mediums. The 2019 finalists had their group show postponed back in May and are particularly notable in that all of them are women. They include photographer Alanna Airitam (her photographs, above and below), installation artist Griselda Rosas, multi-disciplinary artist Kaori Fukuyama and Melissa Walter, who specializes in drawings and sculptural works inspired by astronomy. They will all have their work on display at Bread & Salt beginning Sept. 5 in conjunction with the Art San Diego Contemporary Art + Design Fair, which begins Sept. 11. The winner of the prize will be announced in October. 1955 Julian Ave., Logan Heights. Free. (619) 851-4083 or art-sandiego.com and sdvisualarts.net. SETH COMBS
FASHION MUST-HAVE (IF YOU'RE BRAVE): Bike shorts
It's no surprise that athleisure sales spiked this spring, with everyone stuck indoors. But as the seasonal heat approaches, it's time to swap sweatpants for bike shorts to survive a shelter-in-place summer. Pair them with a blouse or button-up shirt when working from home, then change into a t-shirt for a workout or walk around the block. SARA BUTLER

(MANDATORY) FASHION MUST-HAVE: Face masks
The biggest reminder that this won't be an ordinary summer is the must-have fashion accessory: a cloth face mask, which will still be the norm since the coronavirus pandemic continues to be a thing. Whether yours is homemade (check Etsy for a wide selection); designer Ashley Nell Tipton also has a line of masks made right here in San Diego; or designer (major brands like Madewell, Nordstrom, Alice & Olivia and Rag & Bone are offering them), masks will be ubiquitous this year. JENNIFER IANNI
SUMMER WORKOUT: Zoom yoga
Though gyms are starting to open up across the county, virtual workouts aren't going away anytime soon. Get moving at home with a Zoom yoga class hosted by local studios like Pilgrimage of the Heart Yoga or The Little Yoga Studio. These classes are accessible for a wide range of skill levels with minimal equipment requirements. (Pro tip: if you don't have official props, substitute Amazon boxes for foam blocks or couch cushions for bolsters). Plus, yoga provides a meditative element to keep you centered during these stressful times. SARA BUTLER
INFLUENCER TO FOLLOW: @Frankvinyl
San Diego native Francesca Felix-Smith (@frankvinyl, 132K followers) combines her passions of fashion and photography to share unique shots of her style using local neighborhoods as her backdrop. Bonus: follow her second account (@frankvinyl_skates, 4.7K followers) to see the proud Latina skating throughout the county. SARA BUTLER
ANOTHER INFLUENCER TO FOLLOW: @Coco_SanDiego
There's no influencer who covers the San Diego scene quite like Courtney Cordero, aka Coco San Diego. With 13.5K followers, Cordero showcases her adventures in San Diego and Baja California through colorful photography, snappy captions and trend-setting fashions in an approachable, girl-next-door type of way. From festivals to restaurant openings, Coco San Diego is there to promote the best in America's Finest City. JENNIFER IANNI

DRINK OF THE SUMMER: Hard Kombucha
This summer, you won't be able to avoid the presence of hard kombuchas at your outdoor gatherings. Kombucha is a probiotic beverage made of fermented tea that purports to be good for gut health. Adding alcohol qualifies it as "hard." Local brands like JuneShine, Luna Bay Booch, Boochcraft and Local Roots are perfect for summer get-togethers and will continue to dominate, offering a healthy kick to your seasonal buzz. Bonus: cans are often highly Instagrammable. JENNIFER IANNI
MAKE THIS SUMMER COCKTAIL: Peach Wine Slushies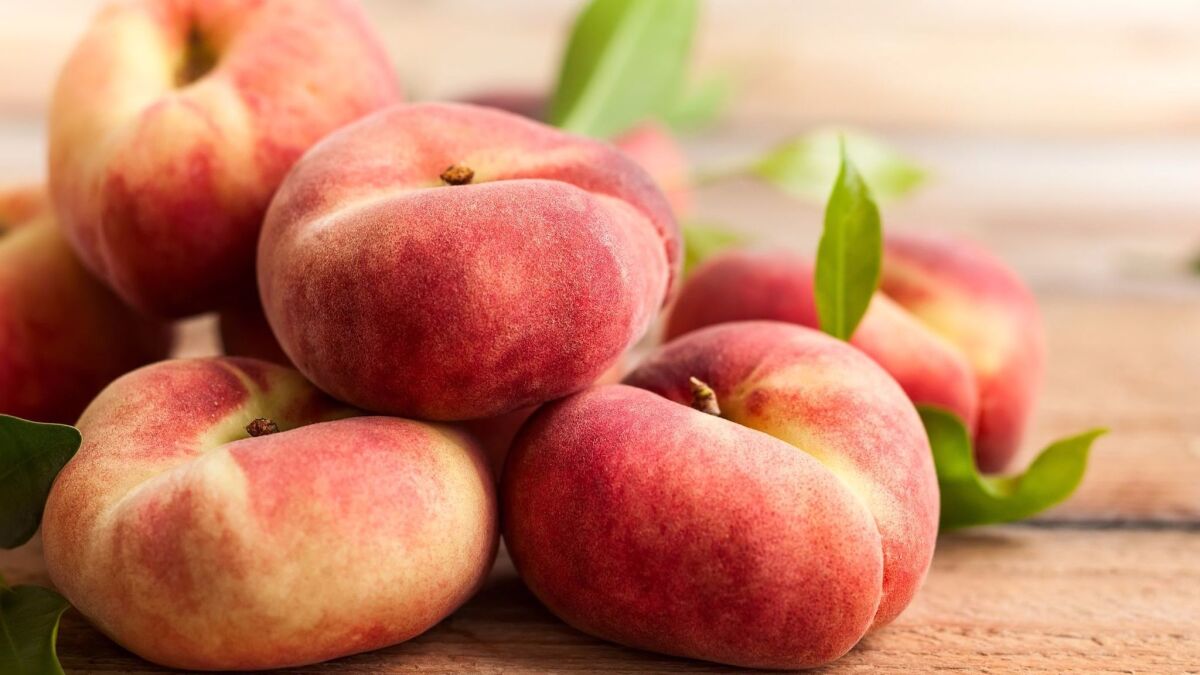 Cooling off with a glass of this frosty treat couldn't be easier: Just throw frozen peaches and white wine in a blender and serve. Reduce the amount of wine for a thicker slush. Garnish with peaches or strawberries, or go bolder with a Tajin rim. JENNIFER IANNI

INGREDIENT OF THE SUMMER: Figs
Take it from someone who was lucky enough to grow up eating figs off her grandparents' trees: The sweet, sometimes tart fruit is more than just what you find in a Fig Newton cookie. Figs are versatile: throw them on top of a pizza with arugula, prosciutto and goat cheese and drizzle with balsamic glaze; add them to salads for a sweet kick or eat them dried for a chewy, healthy snack. JENNIFER IANNI
GOING GREEN: Vegan meatballs
In health-conscious SoCal, we're always looking for alternatives to traditional, calorie-laden foods. Enter the plant-based meat movement. Products from brands like Impossible Foods are sprouting up at restaurants and grocery stores. Plant-based burgers are the most common way to use them, but you can use that "meat" for other foods like plant-based meatballs, skewers or even sprinkle it in a taco salad. Basically, substitute it for any ground meat in a variety of recipes for a healthier option. Try this vegan meatball recipe from The Plant Riot for your next gathering: Mix together a package of Impossible burger meat, pureed onion and garlic, salt, pepper, fresh parsley, breadcrumbs, vegan parmesan cheese, vegetable broth and one flax egg (mix one tablespoon of ground flax seed with three tablespoons of vegetable broth and let it sit for five minutes). Hand roll the mixture into little golf-ball sized balls and bake them at 425 degrees for 10 minutes or fry them in oil. JENNIFER IANNI
STREET FOOD: Lia's Lumpia
Meet executive chef Spencer Hunter, his mother Benelia Santos-Hunter, and their friend Tania Garcia — the trio behind Lia's Lumpia. We first saw them on the Food Network's "Great Food Truck Race," hawking their unique versions of the quintessential Filipino finger food: lumpia. There's the ever-so popular mac 'n' cheese lumpia ($12 for eight pieces) and the oh-so-California carne asada fries lumpia, with avocado lime crema, pico de gallo and cotija cheese ($13 for eight pieces). If you have a sweet tooth, there's always the sugary "turon," with saba banana, cinnamon and brown sugar ($12 for eight pieces). You never know where they'll pop up or what's on the menu that day, so follow them on Instagram (@liaslumpia) or visit their website at liaslumpia.com MICHAEL JAMES ROCHA

SUMMER BEAUTY TREND: Neon eye shadow
Since the lower halves of our faces are likely to be covered by a mask, this year, it's all about the eyes. Play them up with daring neon colors like yellows, blues and oranges (actress Dove Cameron rocked the trend with neon orange lids at a February fashion show in Los Angeles). Brands like MAC and Glossier carry individual colors and palettes that will make your lids pop. JENNIFER IANNI
FAVORITE SUMMER EVENT FOR INDOOR TYPES: Festival of Books
The fourth annual event celebrating all things literary is still happening this year. But instead of gathering at Liberty Station, the festival is going online with interviews and panels featuring a variety of authors, from bestselling writers to new local voices. The festival is set for Saturday, Aug. 29 but there are already lots of events happening, including a virtual book club, storytimes for kids and author interviews on Facebook. Find details at sandiegouniontribune.com/sdfestivalofbooks. NINA GARIN
VISUAL ART MUST: Outdoor murals and sculptures
With many museums still closed, you can get your art fix by visiting countless virtual viewing rooms. But if you're more into in-person art experiences, all you have to do is check out public art around town. Ditch the computer, put on some walking shoes, and you're all set. Need ideas? There's Chicano Park, with all its glorious murals in Barrio Logan. Up north, more murals can be found in La Jolla, part of the 10-year-old Murals of La Jolla project. Or if you're more into sculptures, there's always the stunning Stuart Collection on the UC San Diego campus. MICHAEL JAMES ROCHA
TAKE A VACATION: Camping, er, glamping
With air travel still a no-no for many adventure-seekers, travelers are finding a new way to get their fix: camping. Or should we say, glamping? Many Americans are rethinking travel plans and going the RV route, causing a spike in RV sales and rentals across the country. According to the RV Industry Association, 46 million Americans plan to go on an RV trip this coming year, with many eyeing the home on wheels as a safer way to travel. Scott Kubly of Seattle-based RV rental startup Cabana, summed it up for CNN: "Demand is off the charts!" MICHAEL JAMES ROCHA
FAIR FOOD AT THE FAIR: Funnel cakes and artichoke sandwiches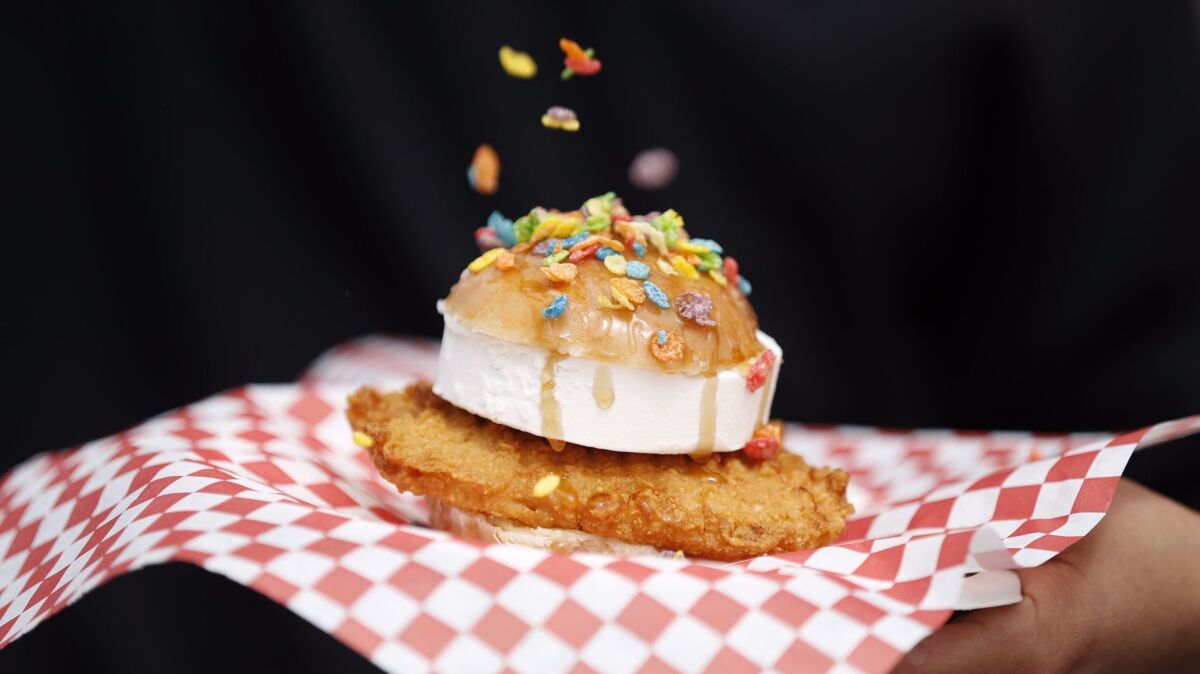 The San Diego County Fair is cancelled, but did you know you can still get some favorite fair foods? Vendors like Chicken Charlie's, Dole Whip and Roxy's are selling items from the Del Mar Fairgrounds parking lot, everything from deep-fried Oreos to garlic-battered artichokes. How it works is that you stay in your car (masks are required), place an order and pay via an attendant, who then brings your food to your car. Currently the hours are noon to 8 p.m. Fridays and Saturdays; noon to 6 p.m. Sundays. Find details at sdfair.com. (NINA GARIN)
FAIR FOOD AT HOME: Corn in a cup
Take all the yummy flavors of Mexican-style grilled corn and put it into a cup and you've got esquites: slightly charred corn combined with a bit of heat from jalapeño, creaminess from mayonnaise, brightness from lime and saltiness from cotija cheese. It's a great snack, appetizer or side dish to grilled meats. Fill a 1-gallon plastic pitcher 3/4 of the way with water and whisk in 1/4 cup of salt. Gently peel back the husks on 3 ears of corn and remove silk. Smooth husks back into place. Place cobs upside down into the pitcher (or layer in a stock pot), adding more water to cover corn, if needed. Soak at least 2 hours or overnight. When ready, place cobs with husks still attached onto a hot grill, close grill lid and cook 20 minutes, turning corn every 5 minutes. Remove from grill; let cool 5 minutes. Remove husks and return corn to grill until lightly charred on all sides. Remove and cool 10 minutes or until cool enough to handle. Using a sharp chef's knife, carefully remove corn from the cobs; discard cobs. Add corn to a bowl; set aside. Melt 2 tablespoons butter. Add 1 finely diced jalapeño; cook 1-2 minutes. Stir in the corn, cooking for 2 minutes. Remove to a bowl. Stir in 2 tablespoons mayonnaise, zest and juice of 1 lime, 1/3 cup cotija cheese, 2 chopped scallions, and 1/2 teaspoon chile powder. Divide the corn into four cups. Garnish with more cheese, a dash of paprika, your favorite hot sauce and a small handful of chopped cilantro. ANITA L. ARAMBULA

---