In a most unusual year, San Diego's LGBTQ+ community continues to celebrate authenticity, community and the ongoing fight for equal rights
For San Diego Pride, the show must go on — virtually. In late May, San Diego Pride unveiled plans for online events aimed at digitally recreating the annual event's mission, advocacy and spirit of celebration. Starting this weekend and continuing through next Saturday, San Diego Pride is presenting hours of free online programming, culminating in a virtual pride event starting at 10 a.m. next Saturday. We asked San Diegans to share their thoughts on Pride. Here, they tell us: "What Pride means to me ..."
>> MORE PRIDE VOICES: Even without a parade, these San Diegans vow to celebrate Pride. We captured their photos as they told us 'What Pride means to me ...'
Aric Richards, reporter, Fox 5 San Diego
In a world full of negativity and judgment, Pride to me illustrates a powerful movement filled with explosive love, true kindness and a close-knit community fighting for equal rights.

Lisa Sanders, musician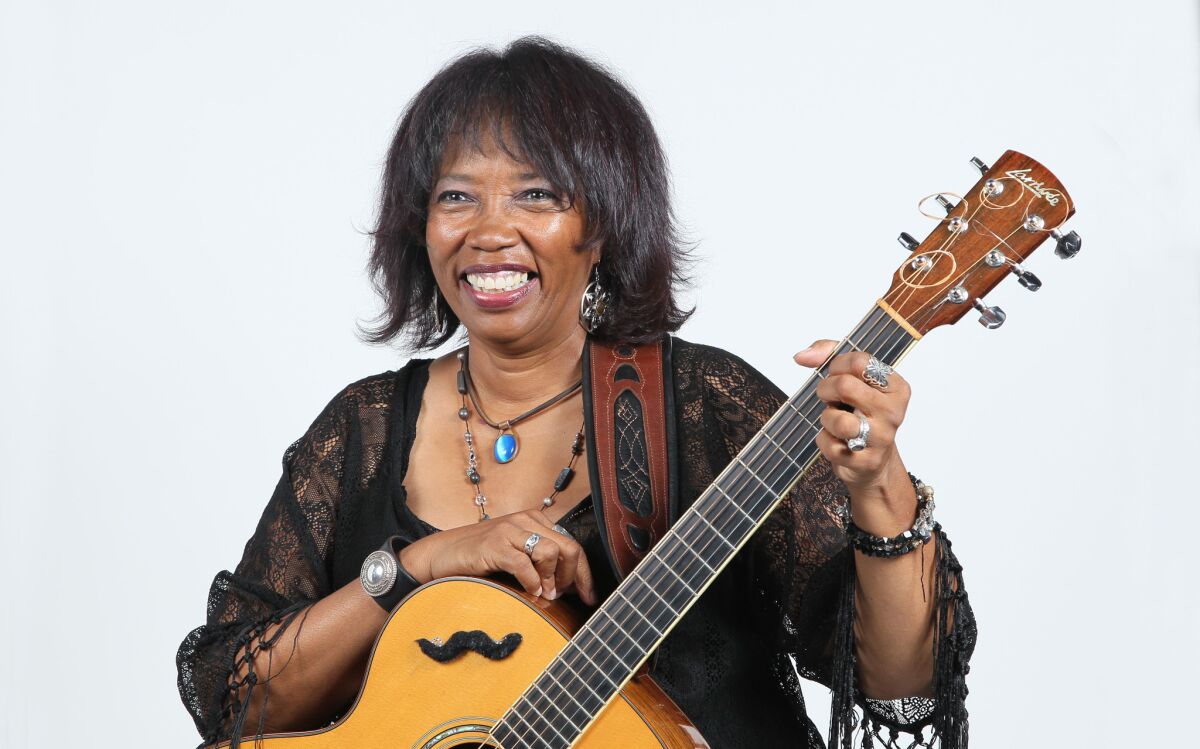 In Pride there is a loud, outspoken, sometimes colorful confidence that says, "Being your authentic self is the only way to live," and there is a community willing to accept, embrace and support you through any challenge or triumph that this life may bring in that endeavor. That's very comforting to me.

John Greenwell, principal
Pride is found in the way I live my life. This means identifying the intersectionality with other communities and working towards justice. It is a celebration of dignity, love and the human spirit. However, Pride also is a call for action, meaning that we must work together for a more just society.

Toni Robin, owner, TR/PR public relations
Pride has always been a celebratory time in my life. An opportunity to connect with friends, to dance with abandon in the summer sun and revel in the creative, colorful and loving spirit of the LGBTQ community. As I've gotten older, it's taken on a deeper, more political and important meaning, but the spirit of the festivities remains in my heart. I will miss the chance to be absorbed for one special weekend by the outpouring of camaraderie, energy, freedom and enthusiasm. Instead, I'll try to celebrate Pride every day.

Brendan Nguyen, co-founder and co-director, Project [BLANK]
To me, Pride should remind us of our fraught histories, and to remain eternally vigilant in the pursuit of equality. Pride is a call to righteously excise the iniquities of classism, racism, and transphobia that exist even within our own ranks. Most of all, Pride is a reminder to love ourselves, better our flaws, and to jubilantly celebrate our beauty.

Valerie Hardie, founding director and literacy program administrator of READ/San Diego
Pride to me is like a homecoming. I'm excited to see familiar faces and to greet new ones. I walk away from Pride celebrations feeling more anchored in my soul by being with, and inspired by, the community. I am also acutely aware that, in other countries, people who celebrate Pride put their lives in peril, so I know our celebrations are a luxury. They shouldn't be, but they are.

Caleb Rainey, associate director of development, MiraCosta College Foundation
In some ways, our inability to gather for parties and revelry provides an opportunity to reflect on what Pride means and how we can enact Pride every single day, regardless of if we have a float or not. To me, Pride means liberation. Liberation from the stories we were told about ourselves as LGBTQ people. Liberation from false narratives around gender and sexuality and what love means. And liberation from the systemic oppression that keeps so many of our community members from achieving their full potential. Pride is this glorious moment that celebrates the project of liberation that is year-round.

Shaun Tuazon, actor
What Pride means to me is the recognition of the bravery and courage of our past LGBTQ+ family and community. Pride is a celebration of the protests and riots that helped bring change regarding our rights and freedoms to express ourselves, our love, our identities, our spirit. Pride helps us remember the past so we can look towards the future with hope as we continue to fight against those who judge us. Even though in-person Pride events have largely been canceled, true Pride can and will be celebrated within each and every one of us this year. Nothing can stop you from having your own personal Pride. You are beautiful. You are enough. You are loved. Pride is all of us. Pride is you.

Merryl Goldberg, music professor and director of Art=Opportunity at Cal State San Marcos
Pride for me at this juncture in history is an unabashed celebration of otherness, creativity, and freedom. It is joyful dancing accompanied by music unleashed. My hope for the future is envisioning what is possible when otherness embraces all of us and the joy of music and dance lingers.

Allan Acevedo, writer
Pride is the humble love we must afford ourselves, and each other, in order to ensure that we didn't come this far to only come this far.

Brandan Robertson, author, activist, theologian and pastor
Pride is the celebration that all of us who have been excluded for some part of our identity will resist the effort to make us conform, and will persist in letting the light of our truest selves shine forth for the world to behold. It is the feeling I have when I step into two of the most sacred spaces in my life — Missiongathering, my LGBTQ+ inclusive church, and Flicks, one of our local LGBTQ+ bars in Hillcrest. In both spaces, I get to show up exactly as I am — with all of my queerness and brokenness, all of my joy and my rough edges — and know that I will not only be welcomed, but embraced. Pride is our collective celebration of a more just and beautiful world that is just beyond our grasp, but that we are determined to see become a reality.

Tori Roze, musician
Pride means having integrity and standing up for what you believe in. Pride means we SEE and ACKNOWLEDGE each other. Pride means LOVE wins.

David Bennett, general director, San Diego Opera
To me, Pride means living authentically, proudly, and freely. Each year, we bear witness to the incredibly rich and diverse LGBTQ community in San Diego, and Pride allows everyone to celebrate their own diversity and the diversity of others. Live Proud!

Jonathan Hammond, filmmaker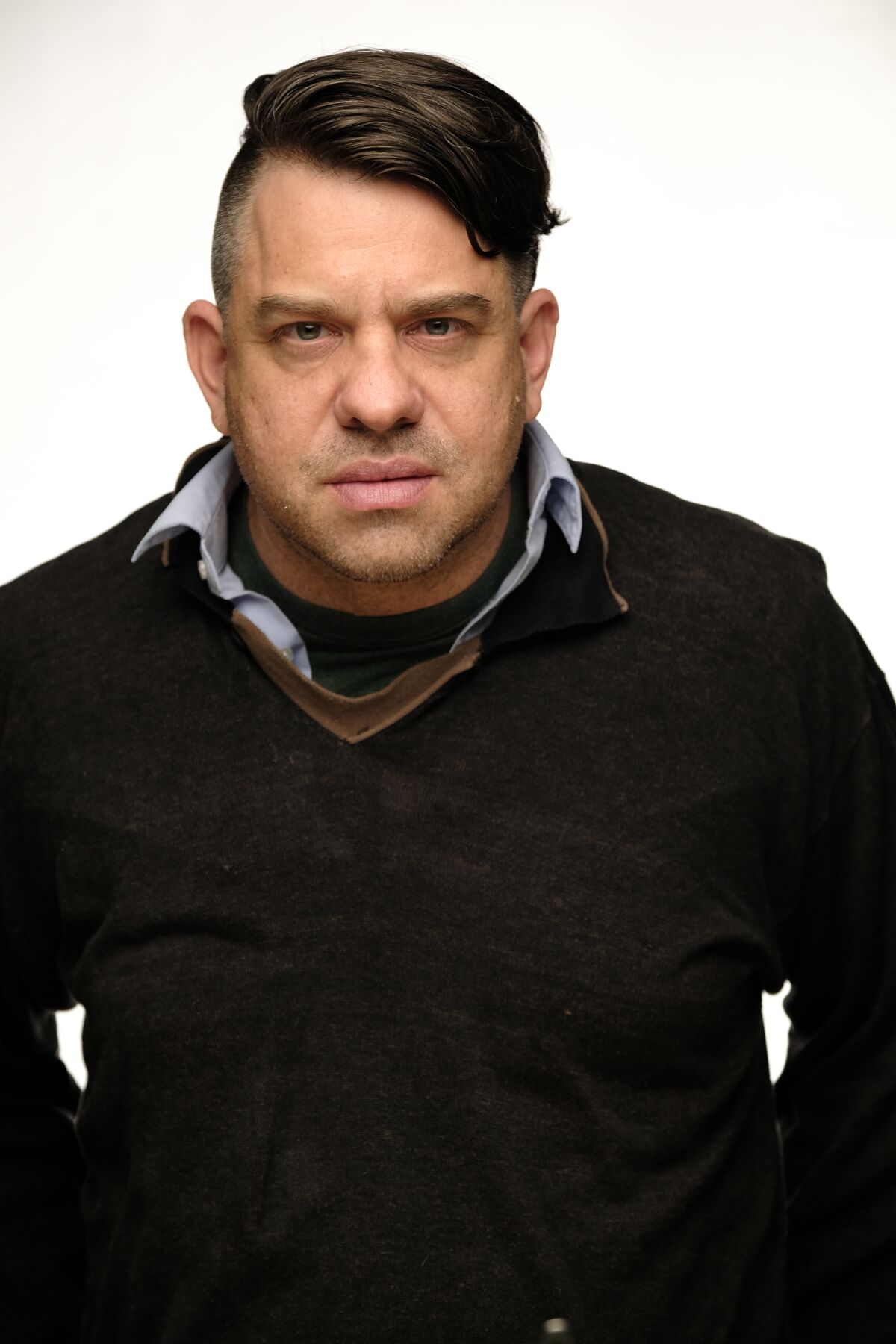 Pride means that depending on when or where you were born, being authentic to oneself could cost one their life. Or livelihood. Or status. Or perhaps not. But carrying that weight for one's entire adolescence is no small task. Many of us spent our childhood being mocked. Some thought we were predestined for Hell. Coming out to every single loved one and risking the pain of rejection or literal physical pain or mental suffering can be traumatic. Or not. But no one else has to do that. As diverse a group as the LGBQT+ community is- we all know what that experience is like and we honor it for one another. We want to make it easier for the next generation as the previous one did for us. And for this, we deserve a damn parade.

Kian Kline Chilton, artistic founder, Patchwork Theatre Festival
Right now, we are being reminded why Pride started in the first place. We are being reminded that this fight was started by black trans women who we have allowed to be erased from the narrative. There is a momentum like no other and it only has to continue. Pride is the fight that never stops. It is the the beauty and love of yourself and those around you. It is the voice that says, 'I am here. I am loud. You cannot ignore me. You will love me for who I am.' It is deeply profound and I am thankful for everyone who continues to fight for it.

Craig Campbell, production manager, Cygnet Theatre
Pride to me means inclusiveness, freedom and friendship. It's a time to reflect on where we are and how far we have come. But looking ahead at what more we can do as a community to ensure everyone, regardless of race, culture, religion or identification, can feel proud and accepted.

Michael Mizerany, artistic director, Compulsion Dance & Theatre
Pride isn't just a month to me, it is a time to reflect, celebrate and educate, both in my life and my art. Pride is visibility. Pride is remembering the people that sacrificed so much for our community, and looking forward to the next steps we need to make to increase inclusion for all people.
---