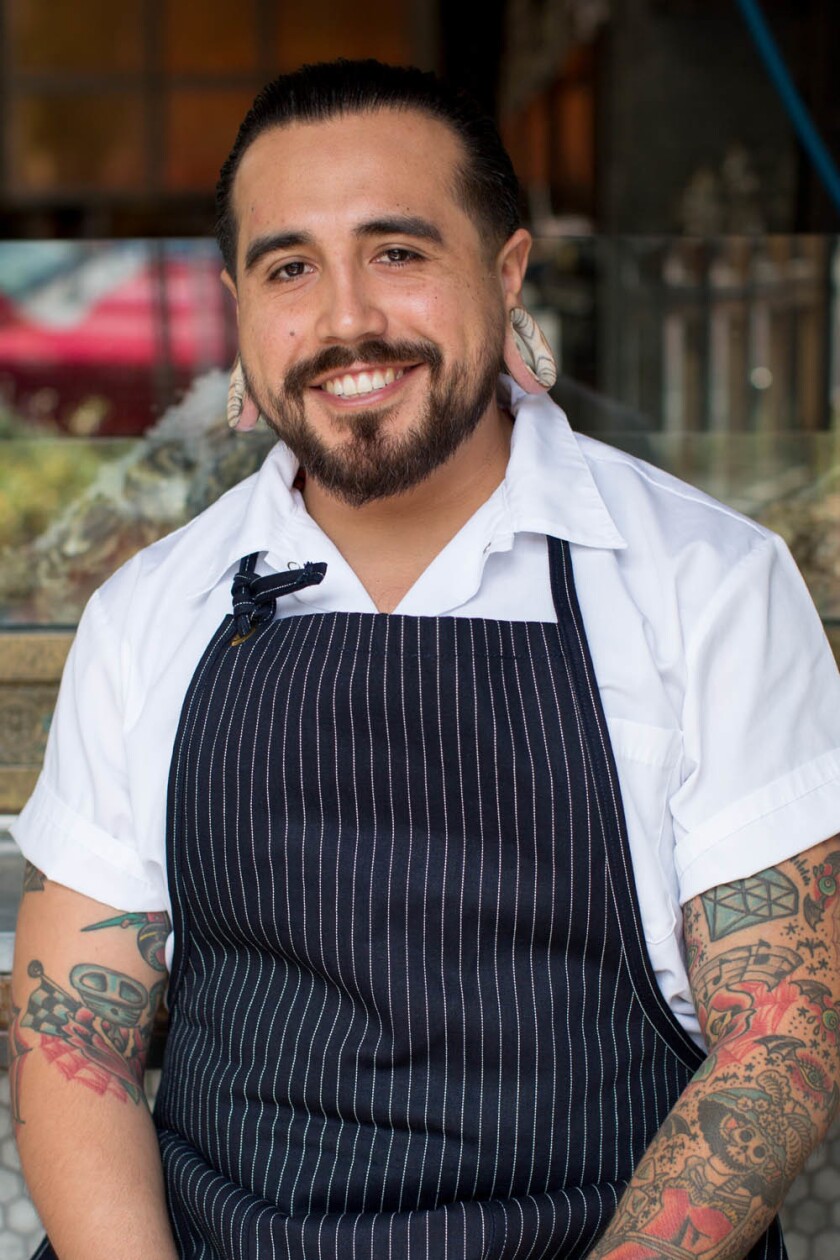 Chef Jose "JoJo" Ruiz was recognized as a James Beard Foundation Smart Catch Leader for restaurants, Lionfish Modern Coastal Cuisine (435 Fifth Ave., Gaslamp Quarter) and the newly opened Serea (1500 Orange Ave., Coronado).
Both restaurants, helmed by Ruiz, were honored for their commitment to sustainable seafood and menu diversity. Less than 20 of California's estimated 76,000 restaurants are acknowledged by Smart Catch, a program created by chefs for chefs with the idea of increasing the sustainability of the seafood supply chain.
To be recognized by the James Beard Foundation, menus must meet or exceed 80 percent sustainability and restaurants must agree to three assessments per year. "Red" items, or seafood that is depleted, caught or farmed in ways that harm other marine life, can only appear twice on menus and must total 8 percent volume or less.
"We were committed to sustainable sourcing when we opened both Lionfish and Serea, not for the accolades, but because it was right," Ruiz said. "I grew up in San Diego. The ocean is a part of who I am. There was never a question that my menus wouldn't be focused on sustainability. To be recognized twice as a Smart Catch Leader is humbling, but to be able to do my part to make sure future generations have sustainable food sources is even better."
Lionfish and Serea are two of three restaurants in the San Diego area to earn this recognition. The Land & Water Company in Carlsbad is the third. jamesbeard.org/smart-catch
---