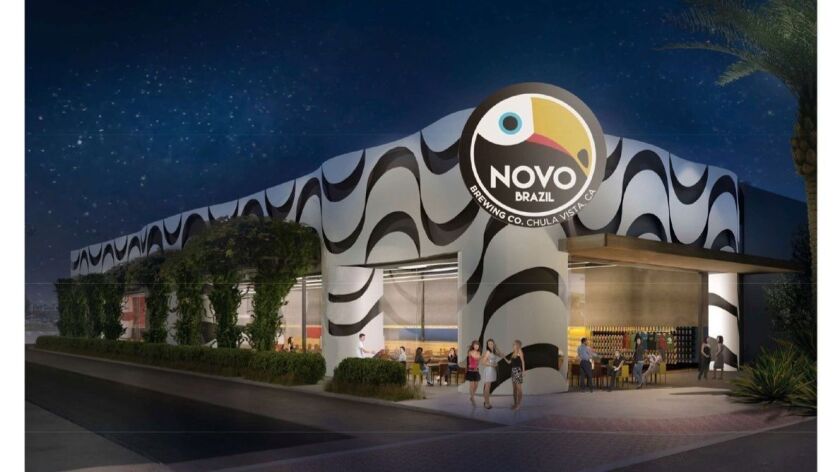 The Chula Vista brewery and tasting room will now operate a second location nearby.
Only a year after its 2015 founding, Novo Brazil took a bronze metal at the World Beer Cup. The brewery and tasting room in Chula Vista's Eastlake neighborhood soon became a popular local attraction.
"We became Chula Vista's official brewery," said Tiago Carneiro, the brewery's founder, "and the first to believe in South Bay."
Novo Brazil doubled down on its roots Wednesday, opening a 12,000-square-foot brewpub at 2015 Birch Road, in the Otay Ranch Town Center. There's a restaurant, full bar, ping pong and shuffle board tables, video games and 60 taps.
South Bay's oldest existing brewery, Novo has succeeded despite beers running the gamut from terrific to subpar. If Novo is more consistent, this large new outlet gives it a chance to fulfill its large ambitions.
"Our goal is to shift the axis of brewing tourism to southern San Diego," Carneiro said, "attracting downtown and northern San Diego residents and tourists to experience our work and our community. With other local breweries we can put Chula Vista on the map as an official destination of the beer and gastronomic map."
---