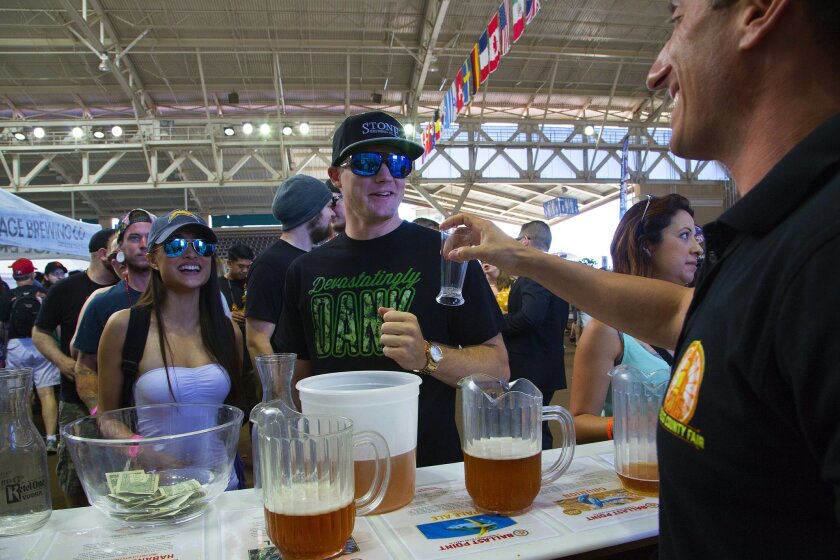 State of Play
To gauge craft beer's key role in San Diego County, check out annual review prepared by San Marcos State University and the San Diego Brewers Guild. Released Tuesday, it contains staggering stats for 2018. For instance:
$848 million: annual local industry revenue.
$1.2 billion: total economic impact in 2018.
$5 million: charitable contributions.
1.13 million: barrels of beer produced, up 3 percent since 2017.
6,480: jobs, a 3 percent rise over 2017.
155: independent craft breweries. (Add satellite tasting rooms and the number jumps to 202.)
To put this in perspective, in 2018 local breweries out-earned the combined incomes of Taylor Swift, Kanye West, the Eagles, Ed Sheeran, Kylie Jenner and soccer great Lionel Messi.
"We'd like civic leaders, trade organizations, economic development councils, the San Diego Tourism Authority and others to think about these things," said Todd Colburn, a guild board member and Cal State San Marcos adjunct faculty member. "That they think, 'Wow, breweries really do have a significant impact on San Diego County.' The money stays here, it employs a lot of people and gives money to local charities."
---