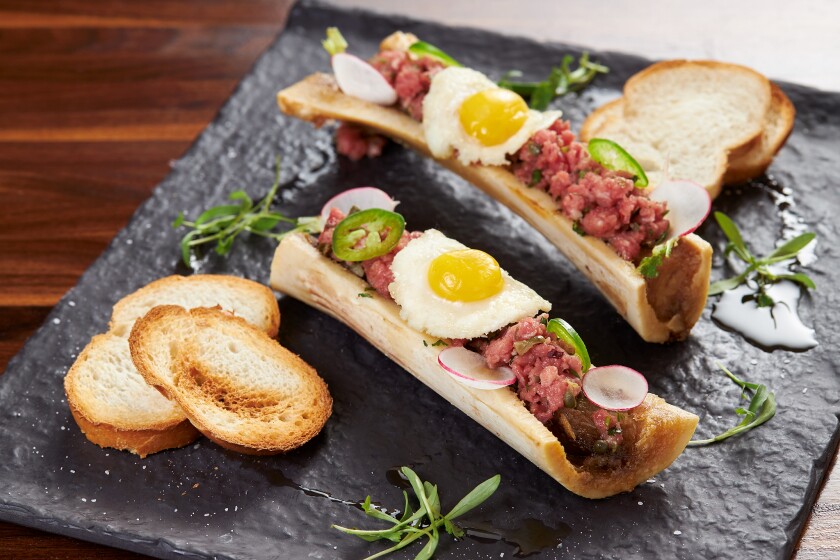 Founded in Spring Valley, Liberty Call's new location in the Mercado del Barrio includes a distillery, tasting room and restaurant
My Yard Live is a one-of-a-kind community gathering spot in San Marcos that opened July 1 in the long-shuttered Hometown Buffet eatery.

Paon Wine Bar & Bistro offers a seasonal menu and live music at a slightly lower price than nearby sister restaurant

From in-house grilled burgers and hot dogs to firecracker shrimp and ice cream sundae bar, restaurants throughout San Diego County are ready to celebrate America's 234th birthday Pre-Fourth of July festivities Barrel Republic and Sierra Nevada Brewing Company will celebrate the freedom to pour at an exclusive tasting of rare archived brews.
This week's cocktail of the week is Penicillin by Cloak & Petal, featuring bartender Faisal Asseri. Join PACIFIC by making this recipe at home and sharing it with us.

Need a pick me up to your Monday at home routine? Then join PACIFIC for Milagro Mondays! Try making one of these cocktails with PACIFIC each Monday, or create your own Milagro Mondays inspired cocktails at home and share them with us.
New Pacific Highlands eatery serves traditional Mexican food and more than 75 varieties of tequila