Taco Bell is testing out a San Diego favorite — the California burrito
What you're hearing is the sound of San Diegans in an uproar over the latest surprise menu offering from Taco Bell.
From the Irvine-based fast-food chain that brought you the "beefy Fritos burrito" and "Kit Kat Kit Kat chocoladillas" comes the "California loaded fries burrito."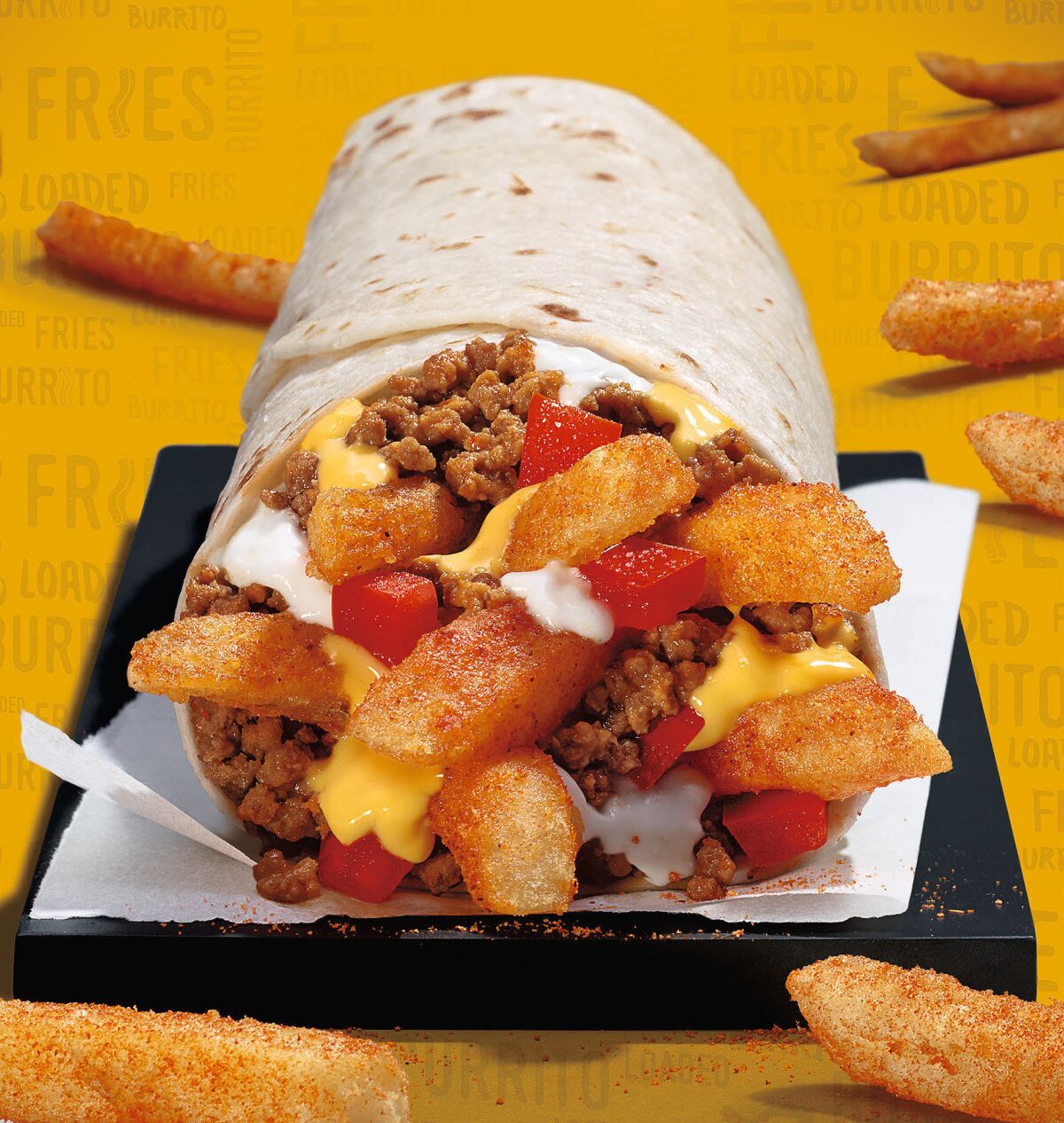 With San Diego widely recognized as the birthplace of the California burrito, we knew we just had to bring this urgent news to your attention. Here's the 411.
The "loaded fries burrito" is being tested out in Charleston, West Virginia, until late December. The recipe Taco Bell is using for its spin on a real California burrito is seasoned beef, fries, nacho cheese sauce, guacamole, sour cream and tomatoes.
The stores there will also have "supreme" and "chipotle" options, with both dropping guacamole and the chipotle option adding a creamy chipotle sauce.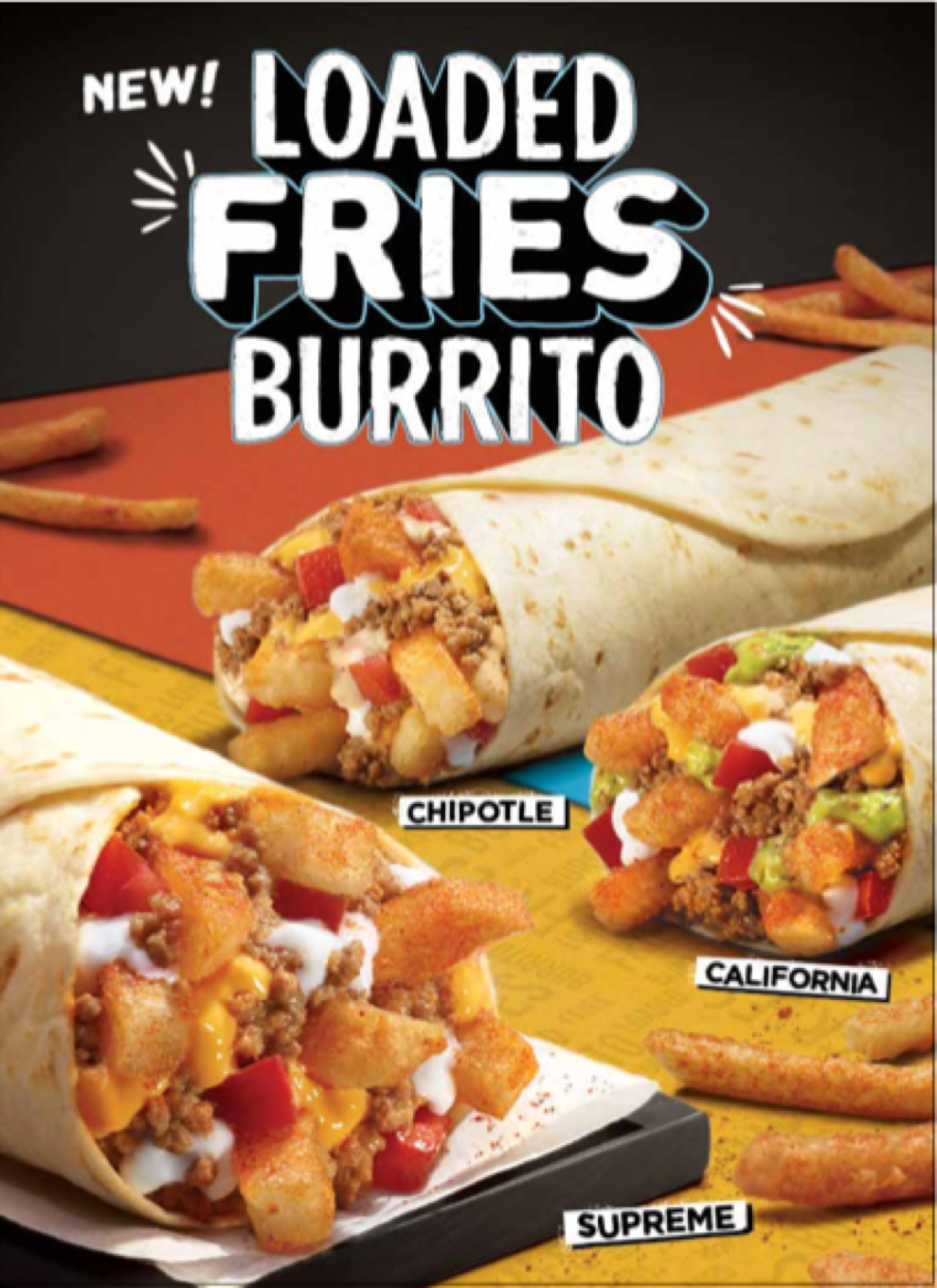 Each will be sold for $1.99 or in a $5 box including the burrito, a Nacho Cheese Doritos Locos Taco, a crunchy taco and a medium drink.
While we'll reserve judgment on how such a bold attempt at our beloved local fare will taste, we will point out how hilarious it is that many individuals and news organization across the country hearing about the new menu item don't seem to know that California burritos already exist.
"Taco Bell taking the idea of serving french fries and puttin' a spin on it," said one Chicago-area news anchor.
Fox News described the new item as a "french fry-stuffed burrito" as if a California burrito is just a carne asada burrito contaminated by fries and not a recipe combination melded so beautifully together it could make the greatest chemists in history shed a tear.
And while Californians may feel left out, or even insulted, with the testing period taking place in West Virginia, they'll be interested to know that San Diego's own Mark Hoppus, of Blink-182 fame, was on top of this idea all the way back in October. He raised the age-old Del Taco vs. Taco Bell debate on Twitter, and pointed out the decision we all face when we want Taco Bell AND fries.
Taco Bell tweeted back teasing the possibility of a french fry-filled future.
Perhaps Taco Bell — if it decides the test period is a success — will recognize San Diego royalty wants fries from Taco Bell and send them our way. Until then, it may just be one more point of contention.
Let's take a look at what folks around San Diego are saying for now.
What do you think? Would you like to try it?
Send a tweet to @sdutideas and we may add it to this page.
Email: abby.hamblin@sduniontribune.com
Twitter: @abbyhamblin
Sign up for the Pacific Insider newsletter
You may occasionally receive promotional content from the Pacific San Diego.