Red or white, local wine industry is booming and in the black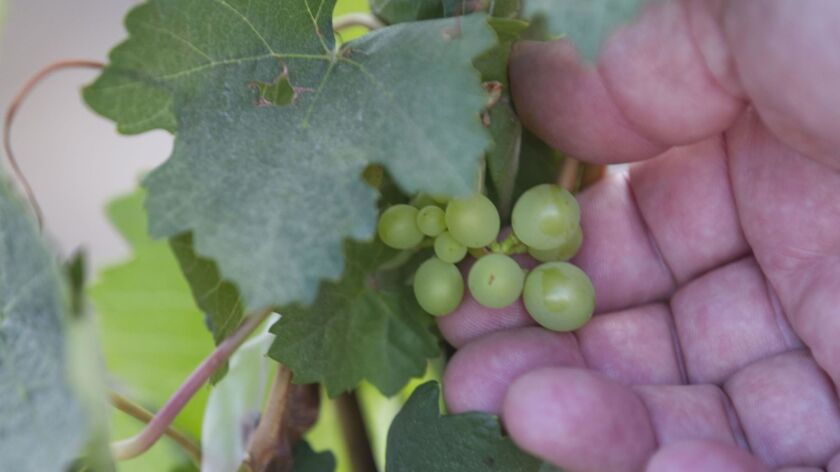 Anyone who has driven along state Route 78 from Escondido to Julian has noticed the plethora of small road signs advertising wine-tasting rooms.
Indeed, these days travelers in the backcountry of San Diego County are never too far from vineyards and tasting rooms.
In the past eight years, ever since the county eased regulations making it far easier and less expensive to open boutique wineries, the local wine industry has exploded.
San Diego isn't Napa or Sonoma, but each year more and more operations are opening.
"We had an economic impact to the county in 2017 of just over $50 million," said Ed Embly, president of the San Diego County Vinters Association and owner of Hungry Hawk Vineyards and Winery near Escondido and just west of the San Pasqual Valley.
"That was a 40 percent increase over the previous year. It indicates our industry is really growing at a rapid pace."
As of June of this year, there were 174 active winegrower licenses in the county, 10 more than the same time last year, according to the report.