Serving the community coffee and a space of its own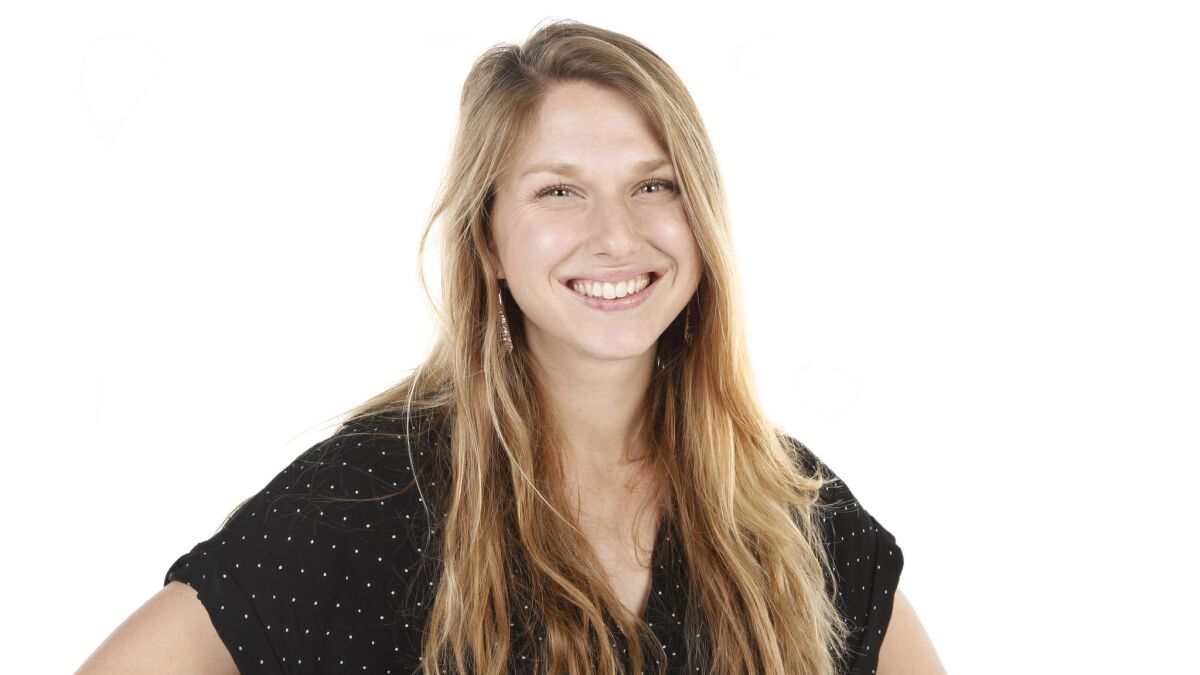 The community in City Heights knew they wanted a coffee shop, so three community members got together and started one.
"If they had wanted a laundromat, we probably would have started that," said Sterling Tran, a co-founder of the City Heights Coffee House with her husband, Danny Tran, and Lonny Cheuk. "Many of our neighbors and many of the organizations in City Heights said there was a need for jobs, and also community spaces."
The coffee house is a nonprofit organization that offers job training, life skills, and serves as a community space for the neighborhood. In 2015, they started out at the local farmers' market, moved to an outdoor café, and have since moved into a storefront on University Avenue.
Tran, 25, lives in City Heights with her husband and is the executive director and director of employee development for the City Heights Coffee House. She took some time to talk about their work in the community, the programs they offer, and their successes.
Q: Tell us about City Heights Coffee House.
A: We aim to be the main multicultural community space in City Heights, and to employ at-risk youth, including refugees, youth transitioning out of homelessness or a juvenile detention facility. Through community events, mixers, and topical discussions with organizations like Mental Health of America, we hope to further unite this community. Our weekly gathering for the homeless community (called the Hub) measures impact through transitional housing placement.
Q: Why was this an organization you wanted to start?
A: Many of our neighbors and many of the organizations in City Heights said there was a need for jobs and for community spaces. We decided to do a coffee shop because both coffee and tea are accessible across different cultures. We believe that the coffee cup represents a conversation, a reconciliatory talk, an exchange of business ideas, a willingness to listen and learn from one another.
Q: How does it function?
A: We are a full-service cafe that also offers classes to our employees during the first 15 weeks of employment. We operate as any other coffee shop would, and we expect our customers to hold us to the same standard that they would any other for-profit coffee shop. We hold many different events so people from the community can meet each other.
What I love about City Heights...
The diversity. And the GREAT food.
Q: What is your goal for the organization?
A: Our goal is to graduate our employees to self-sufficiency. While the original founders are operating it, we aim to transition eight to 10 employees per year into other career opportunities or further their education to better their economic outcome. We also plan to offer our life development program to an additional 24 trainees to better their chances at getting a job. As far as being a community space, we want to witness cross-cultural conversations happening, and also conversations across economic and social classes, to further break down barriers and create trusting relationships in this community. In five years, we hope that the original founders are no longer operating the coffee shop, and that another member of the community makes it their own and continues the mission.
Q: Talk about your hiring process. What's different about it?
A: Instead of looking for people with job experience, we look for people with zero job experience. Our program targets youth that would have the most difficulty finding work, either due to a language barrier, lack of job experience, or a criminal record. We usually source employees from local organizations such as the San Diego County Office of Education or Alliance for African Assistance, but we also accept people who walk in to apply. All applicants must submit a resume and go through a two-step interview. If they do not have a resume, we help them create one.
Q: What is involved in your workforce training program?
A: As far as classes, we specifically focus on soft skills like punctuality, multi-tasking, customer service, knowing information, staying busy, etc. We also focus on hard skills like making espresso drinks, steaming milk, etc. One class is held for the customer service training, and two classes are held for the barista training. However, much of the training is on the job. Employees get real work experience while having a space to make mistakes and learn from them. Instead of just hearing that they need to be on time, they actually have to practice being on time and communicating if they are going to be late, just as they would with any other employer. If they can't follow through with the necessary soft skills, even with practice and after multiple chances, disciplinary action policies are put into place.
Q: How does your career development program work?
A: Our life development program offers career coaching, however, the program is pretty broad. An employee will take classes on financial management, informational interviewing, how to use Microsoft Word and Excel, what healthy relationships look like and how to resolve conflict, networking, health and wellness, discovering their strengths and weaknesses, how to find housing and transportation, and lastly, career planning. We also have quarterly check-in's with employees to help them set personal and professional goals, look back on their accomplishments, and look for ways to continue growing and improving in the workplace. We will partner with other nonprofits to teach some of the classes, we teach some of the classes, and we also ask professionals to teach some of the classes that are in their career fields.
Q: Why were these kinds of programs necessary in your community?
A: There are other nonprofits in the area that will teach and prepare at-risk people groups for the workplace, however, there are not a lot of places that will hire them. Some of our classes overlap with other nonprofits (which is why we partner with some of these nonprofits to teach these classes), however, again, there aren't too many organizations that focus specifically on hiring. We can offer on-the-job training and work experience, so that when they do apply for other jobs, they have actual experience.
Q: What has your organization been able to achieve over the past three years?
A: We have been able to grow our business from the farmers' market to a storefront. We have seen one of our employees transition into a full-time job after working with us. Three out of five of our employees were able to acquire their driver's licenses, two transitioned out of their parents home into apartments, all five are continuing their education, two bought cars, and we have seen character, confidence, and leadership development in all five of them. As far as community development, we have seen one of our homeless customers transition from off the street and is now clean and helping manage a transition house.
Q: What's been challenging about your work?
A: A challenge with employees has been finding a balance between offering grace for mistakes and sticking to a strict disciplinary policy. We find that employee performance is usually based on how their home life is. If home life is extremely difficult and it affects employee performance, we wrestle with the question of whether we keep this employee on and help them build a solid support system, or do we let them go and let this be an opportunity to learn from mistakes, knowing that we are probably the only solid support system for them at the moment?
Q: What's been rewarding about this work?
A: One of my favorite things is when an employee is visibly proud of himself or herself. Some of our employees struggle with low self-esteem, so when they accomplish something that they were originally having a negative attitude toward, it's awesome.
Q: What has it taught you about yourself?
A: I really love teaching and I'm a quick thinker in emergency situations.
Q: What is the best advice you've ever received?
A: Pray non-stop.
Q: What is one thing people would be surprised to find out about you?
A: That I despise confrontation. I do confront people when need be, but I don't like it at all.
Q: Please describe your ideal San Diego weekend.
A: Laying out by the pool with an iced coffee or a frozen beverage of some sort.
Email: lisa.deaderick@sduniontribune.com
Twitter: @lisadeaderick
Sign up for the Pacific Insider newsletter
PACIFIC magazine delivers the latest restaurant and bar openings, festivals and top concerts, every Tuesday.
You may occasionally receive promotional content from the Pacific San Diego.